Posted by The Canningvale Team on 6th Jan 2021
When it comes to selecting the colour of your new quilt cover it's very easy to go for white, grey or neutrals, but sometimes it's fun to bring in a colour you wouldn't typically think of.
1. Deep Blue
Ideal for white or light coloured walls, this deep blue colour instantly creates a look of sophistication and style. All great year-round colour, this shade of blue is no longer just appearing in teenage boys' rooms, but also in beautiful, modern bedrooms. To lighten it up for Summer you can pair it with white sheets, or pale grey accessories and a touch of greenery beside the bed never goes astray.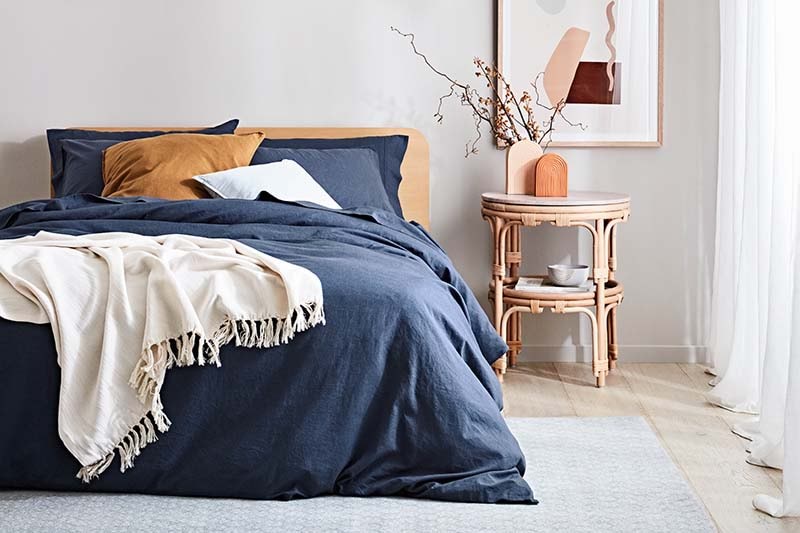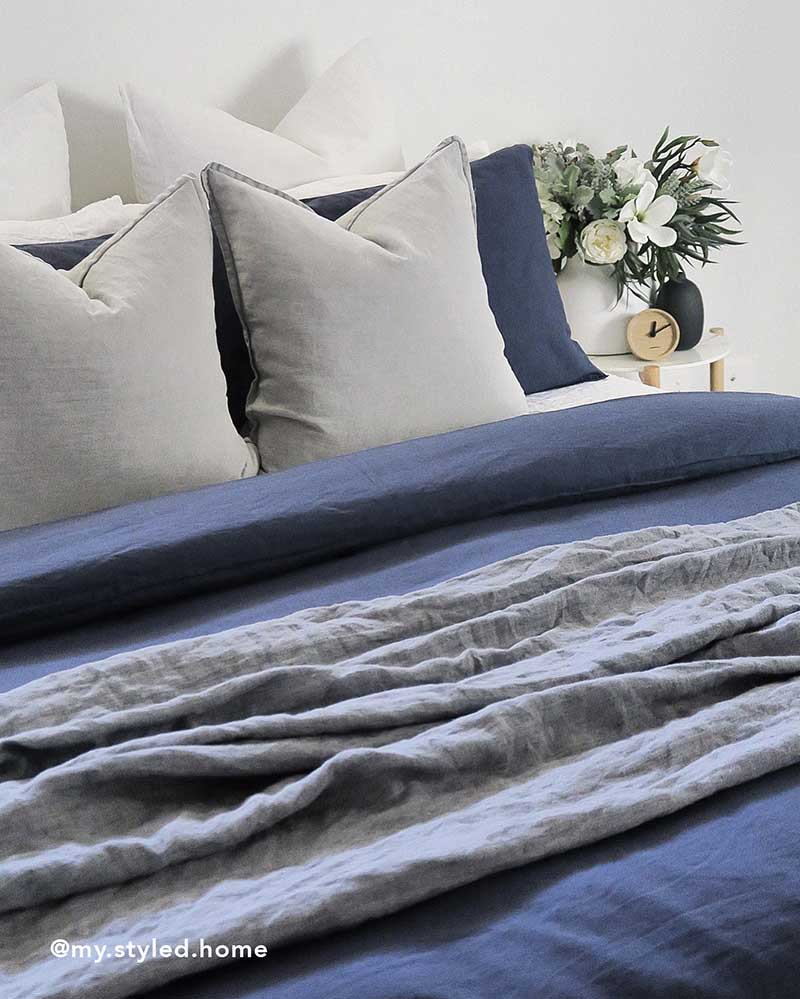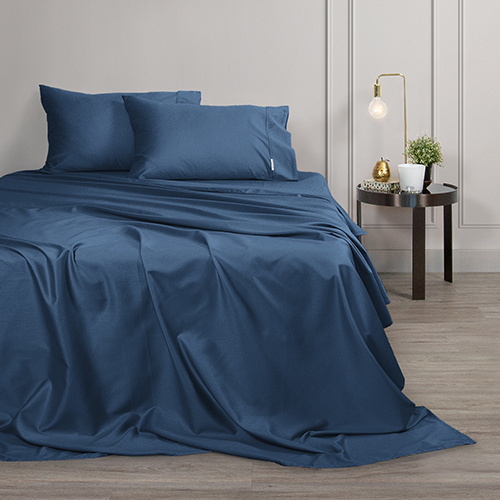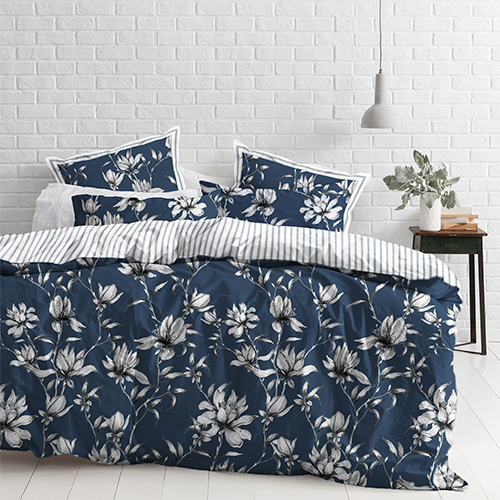 2. Blush Pink
For those who gravitate towards anything pink, this pretty hue creates a chic and elegant bedroom look. Being a little more subtle and serene than a bright or hot pink, you can usually convince your partner that it's not that girly and get it across the line. You can pair this colour with white and grey accessories to take the youthfulness out of the look. Alternatively you can also look for bed linen prints that incorporate a small amount of pink and then enhance it with pink throws or cushions.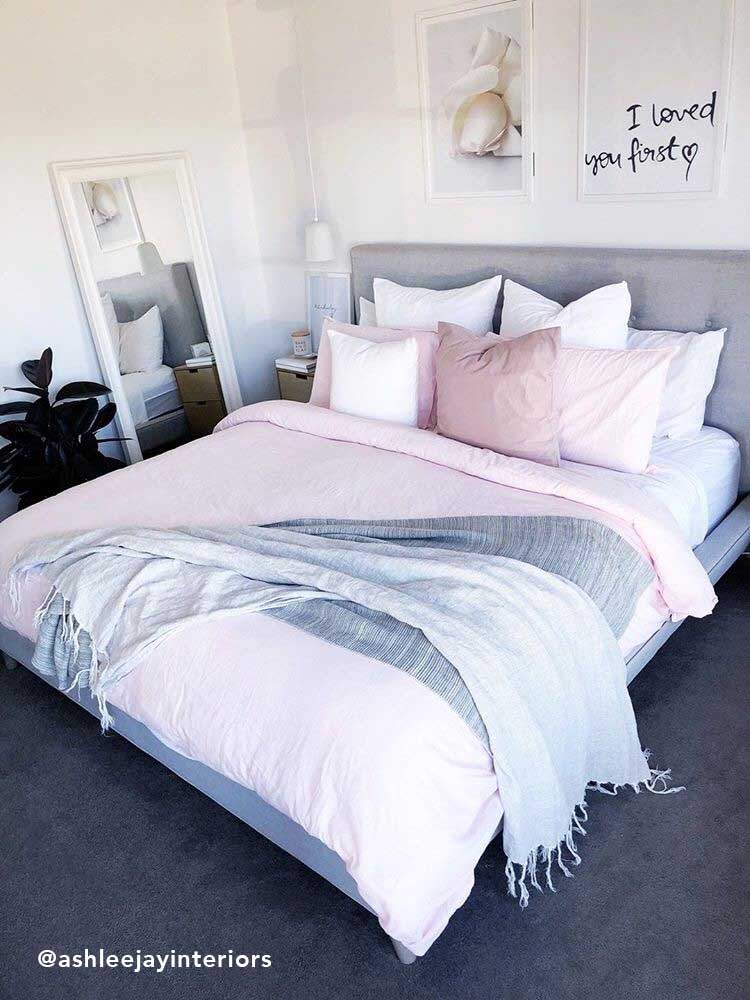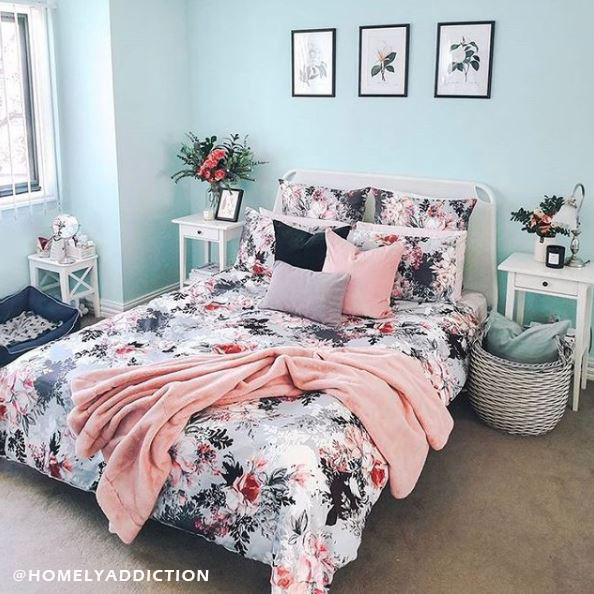 3. Rich Caramel
Caramel may not be a colour that you'd instantly think to use for your bedroom, but this rich burnt Caramel colour changes everything. If you have a white quilt cover, use caramel sheets underneath to bring something a little different to the look. Alternatively you can opt for this as your main quilt cover and bring an earthy, sophistication to your master or spare bedroom.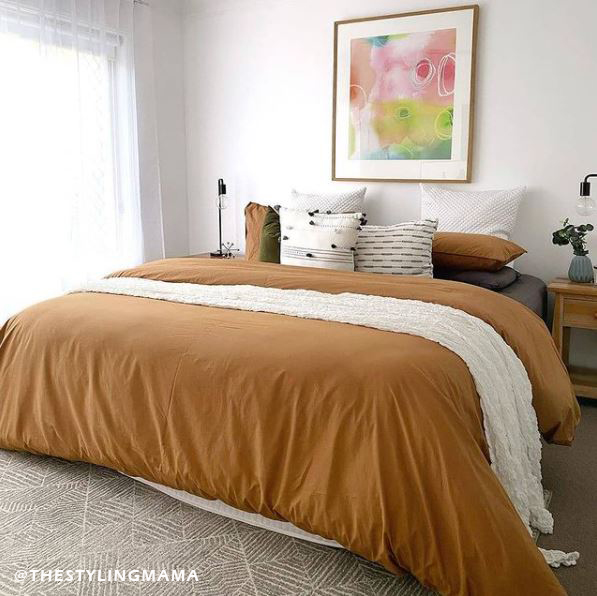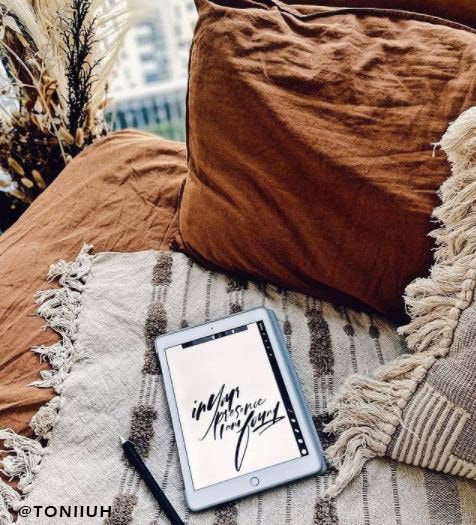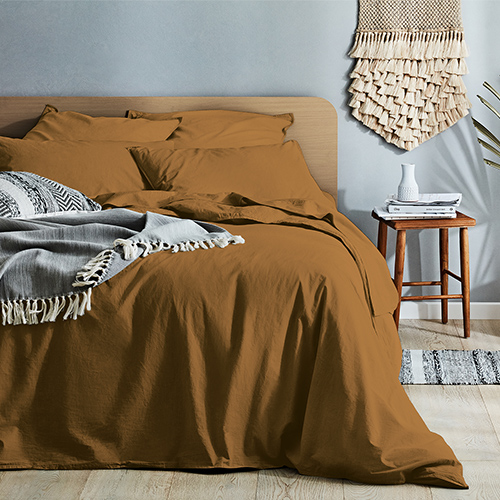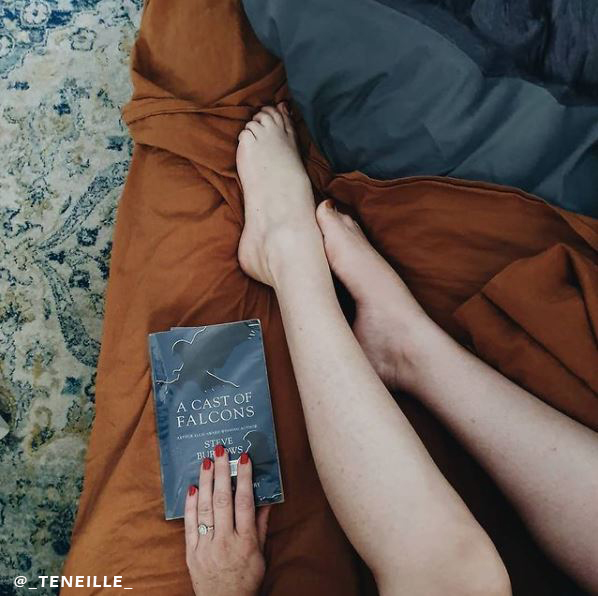 4. Cool Mint
A fantastic option if you're looking to style a gender-neutral bedroom, this cool mint colour is light and calming, reminiscent of tropical ocean hues. The beauty of this colour is that it can look very different depending on the light in the room. See below how the same colour bed linen can bring out both green and blue tones in different lights.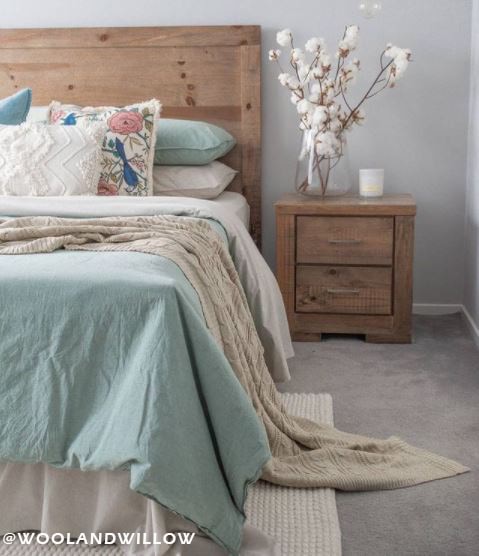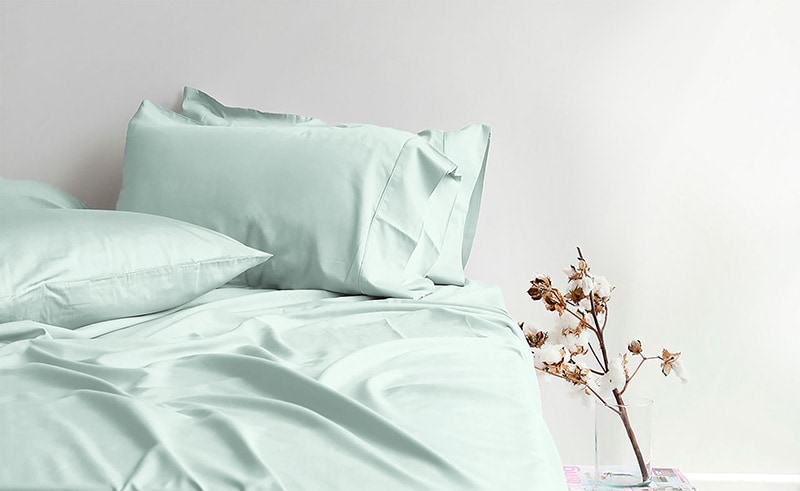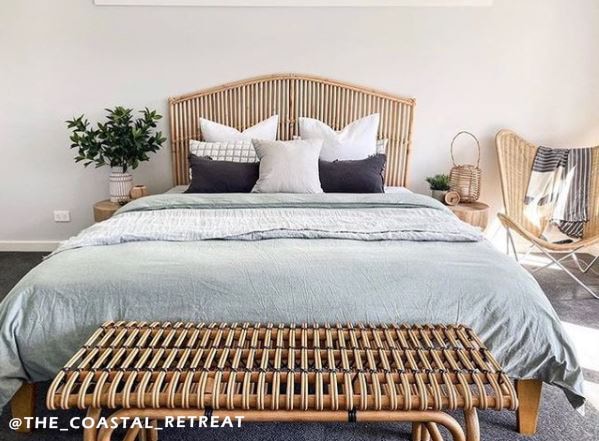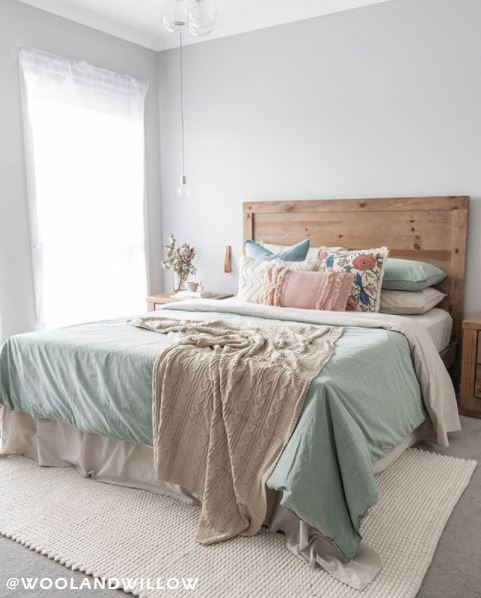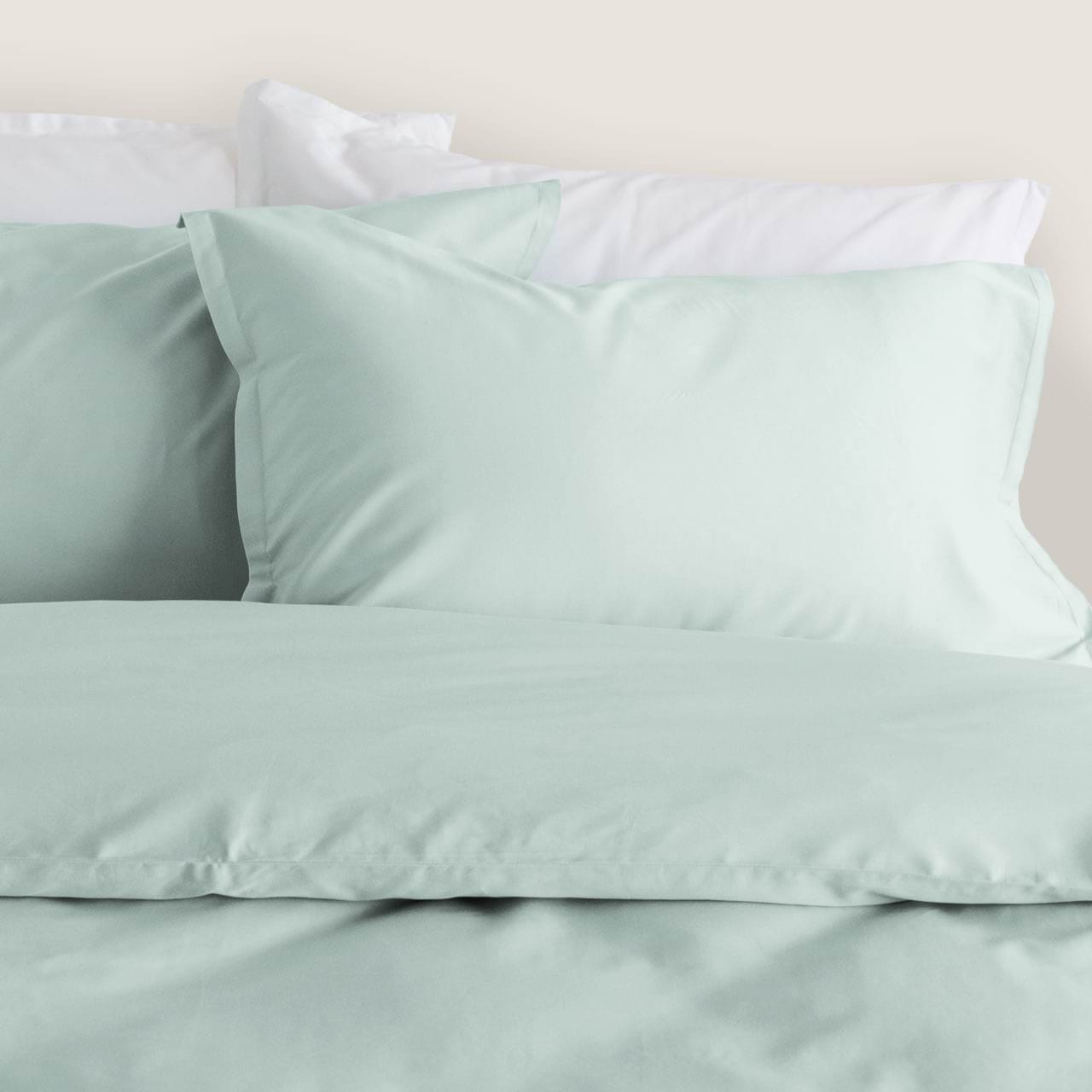 Featured Products:
-Vintage Softwash 100% Cotton Bed Linen
-Modella Designer 100% Cotton Bed Linen
-Alessia Bamboo Cotton Bed Linen
-Sienna Sateen 100% Cotton Bed Linen
-Sogno Linen Cotton Quilt Cover Sets
You May Also Love:
-How To Arrange Your Bed For Summer
-What Your Favourite Colour Bedlinen Says About You