Posted by The Canningvale Team on 16th Oct 2023
Alright, let's talk makeover magic, but here's the plot twist: we're ditching the colour chaos for something a little more… sophisticated. Yes, we know, when it comes to redecorating everyone's talking about splashing colour here, there and everywhere. But if you're on team neutrals or a little colour-confused, that chatter can feel like an alien language.
So if you're ready to transform your bedroom into a cosy, textured paradise that radiates style and sophistication, hold onto your throw pillows, because we've got the breakdown to help you style your bedroom like a pro…
1. Start with Subtle Sophistication

1. Start with Subtle Sophistication

If the world of styling with texture is a bit new to you, fear not. We've got the perfect starting point. Let your bed's underlayers be the focal point, this way, you're not bombarded with pattern when you first glance at the room. Start with a striped sheet set, this will add a touch of pizzazz without overwhelming your space. Combine it with a neutral quilt cover for that oh-so-sophisticated, I-know-exactly-what-I'm-doing styling flair.
Get the look: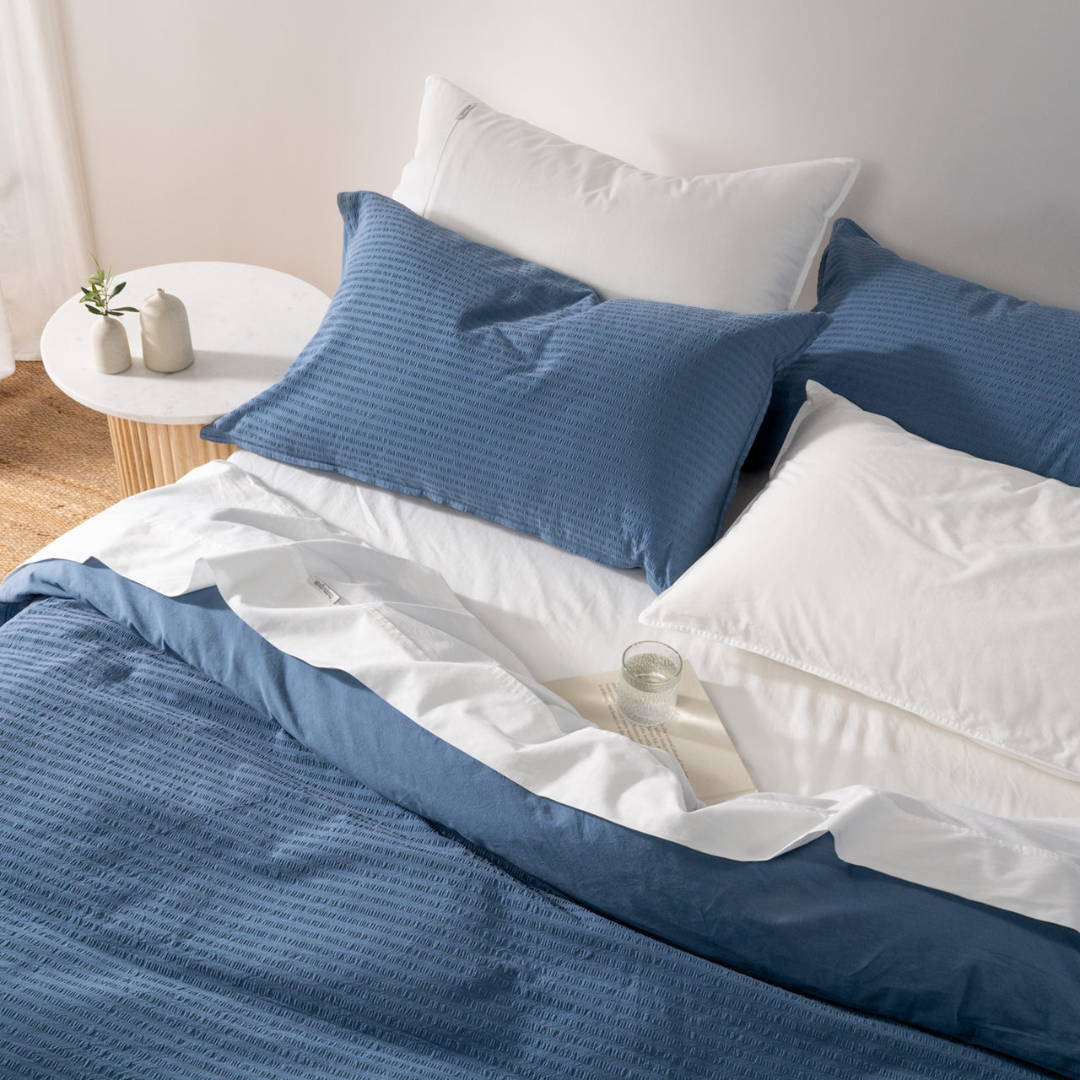 For those who prefer a touch of texture without going overboard, seersuckers are your secret weapon. Seersucker can introduce a whole new dimension to your space. With its textured finish, it's perfect for those who adore depth without diving into busy prints. Plus, it's crease-resistant, which means you spend less time fussing over wrinkles and more time enjoying your cozy oasis.
These babies bring texture into play without overwhelming your senses.
Get the look:
3. A Fresh Palette of Possibilities

If you want to add a dash of colour whilst keeping things soothing and neutral adjacent, we recommend the Alla Turca Throw in mineral green. The green brings a focal point without overwhelming the space.
Get the look:
4. Experiment with Colour and Texture Combos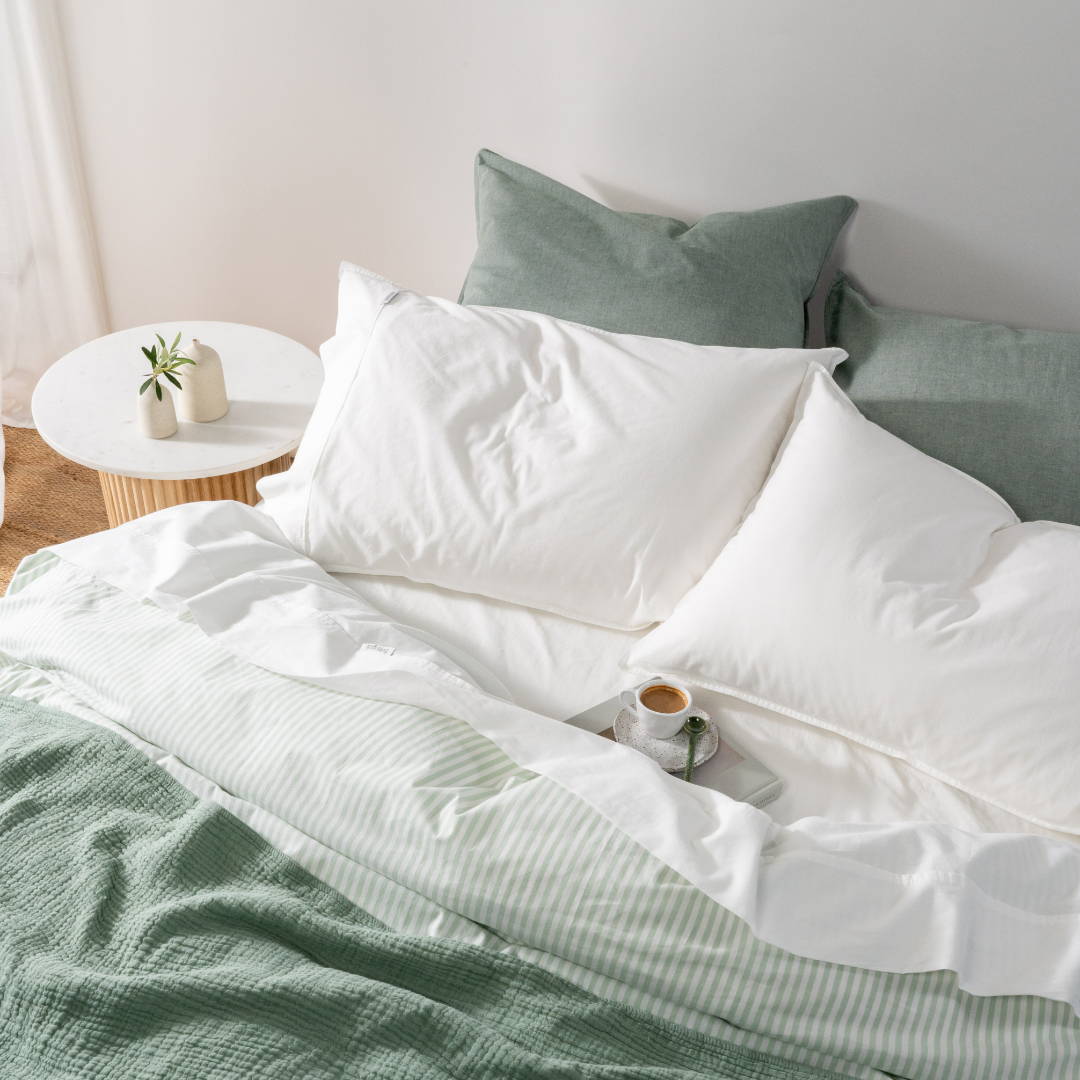 For those who are ready to kick things up a notch, this one's for you. Mixing colour and texture is your playground, and you're about to be the MVP. Check out this winning combo.
Get the look:
And there you have it, a crash course in styling your bedroom like a texture pro! From subtle sophistication to a touch of colour, you're armed with the knowledge to make your bedroom the stylish sanctuary you deserve.