Posted by The Canningvale Team on 12th Apr 2022
If you're looking to get a little more out of your Mother's Day bouquet, here are 4 tips and tricks to make sure your flowers are the gift that keeps on giving 🌸
Drying your flowers helps you preserve their beauty for a little while longer.
You will need:
Remove any excess foliage from the stems

Cut stems if desired (leave at least 15 cm)

Bind the bouquet stems with a rubber band or twine

Hang your flowers upside down in a space that is dark, dry and well ventilated (by ensuring there is no direct sunlight, you will better preserve the colour of your flowers)

Leave them to hang for 2

–

3 weeks

Protect your dried flowers by spraying them with hairspray
From here, there are a TONNE of fun craft projects you can tackle with your bouquet (see below!).
---
For a little extra flower power, rework your bouquet into the ultimate boho hair accessory.
You will need:
Dried flowers (see above for how to dry your bouquet)

Scissors and wire cutters

Natural-wrapped wire (covered with bark or paper)

Floral stem wrapping tape

Measuring tape or ruler

Craft wire

(26 Gauge)
Loop the natural-wrapped wire around your head to determine the size of your flower crown. When you have a size that sits comfortably, cut the wire. Secure an enclosed circle (the base of your crown) by ta

ping the ends with the floral stem wrapping tape.

Cut your flowers. Measure stems that are roughly 2.5

–

5 cm long (this will ensure you have enough of a stem to wrap around your wire in step 3).

Arrange mini bouquets with 4

–

6 of your cut flowers (be sure to mix in different types). Hold the mini bouquet parallel to the na

tural-wrapped wire and wrap the stems around the wire to secure. You can use floral stem wrapping tape or the craft wire to hold the flowers firmly in place.

Continue step 3 until the base of your crown is fully decorated with flowers.

Play around with your design! You can create asymmetrical lines by decorating half the crown, make a hair comb by using different fastening clips, or fully invent your own creation.

Be sure to add a ribbon tie for a little extra whimsy!
---
Restore the flower of your bouquet's youth by turning it into potpourri.
You will need:
Dried flowers (see above for how to dry your bouquet)

Essential oils (rose of lavender)

Scissors

Baking tray

Baking paper

Orris root

Display bowl
Preheat your oven to 93°C.

Take your dried flowers and cut off the stems.

Line your baking tray with baking paper. Place your dried flowers on the tray (in a single layer).

Add 3

–

5 drops of your chosen essential oil to your dried flowers.

Place the tray in the oven.

Bake for 2 hours. Keep checking on your potpourri to ensure the flowers do not burn (they should be brittle but hard).

Once the potpourri is totally dry, remove the tray from the oven. Leave the mixture to cool to room temperature.

Add 2 tablespoons of Orris root to every 4 cups of your mixture.

Add some extra drops of your essential oil.

Put the potpourri in your display bowl and voilà, you're done!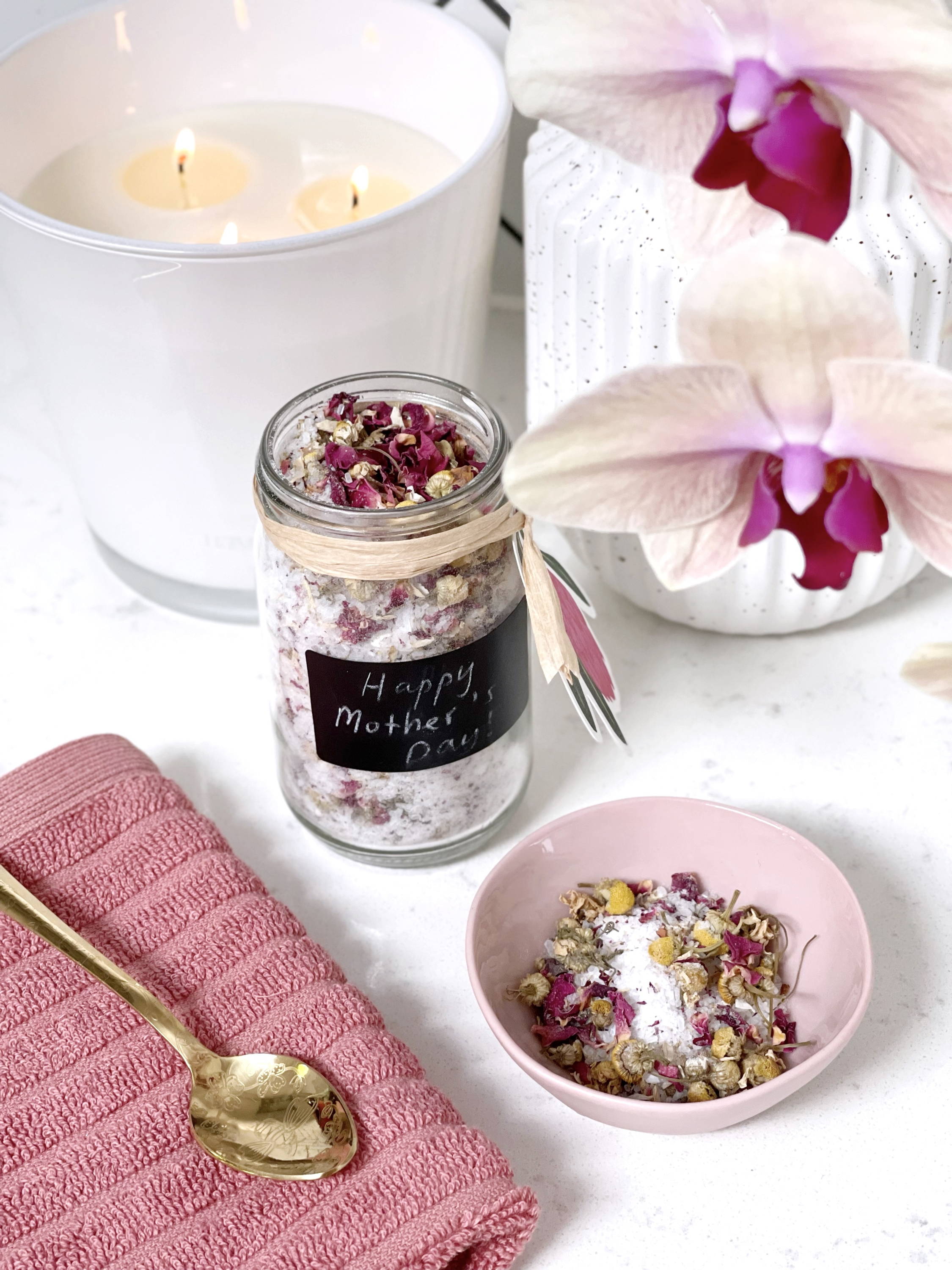 ---
4. Make floral bath salts

If you want your skin to feel as delicate as a flower, try mixing this youth-restoring potion together.
You will need:
Dried flowers (see above for how to dry your bouquet)

1 cup Epsom salt

1 cup Dead Sea salt

½ cup baking soda

Essential oils

A bowl or a jar
Cut the stems off your dried flowers.

Place your flowers together in the bowl or jar (a jar is great if you want to make your very own personalised gift) with the salts.

Add in 5

–

6 drops of your chosen essential oils.

If you're gifting your floral bath salts, be sure to add a ribbon and your very own calligraphed label! If they're all for you, enjoy your bespoke soak 🛁
---
What's your favourite way to give your flowers a second chance to bloom? Be sure to share all your tips and tricks with us @Canningvalelove
---