Posted by The Canningvale Team on 3rd Feb 2023
If you're looking for something easy and cute to mark the occasion, whether it's a romantic date, a "Galentine's" or even a solo adventure (you know you deserve it), we've got you covered.

Check out our Top 7 Cute and Affordable Valentine's Day Date Ideas below…
1. Watch the Sunset at the Beach
Sweet, simple and romantic. Pack a couple of beach blankets and a bottle of champagne, and tune out everything else to the dulcet sounds of waves crashing and seagulls squawking as you watch the sun dip below the horizon.
2. A Candlelit Dinner at Home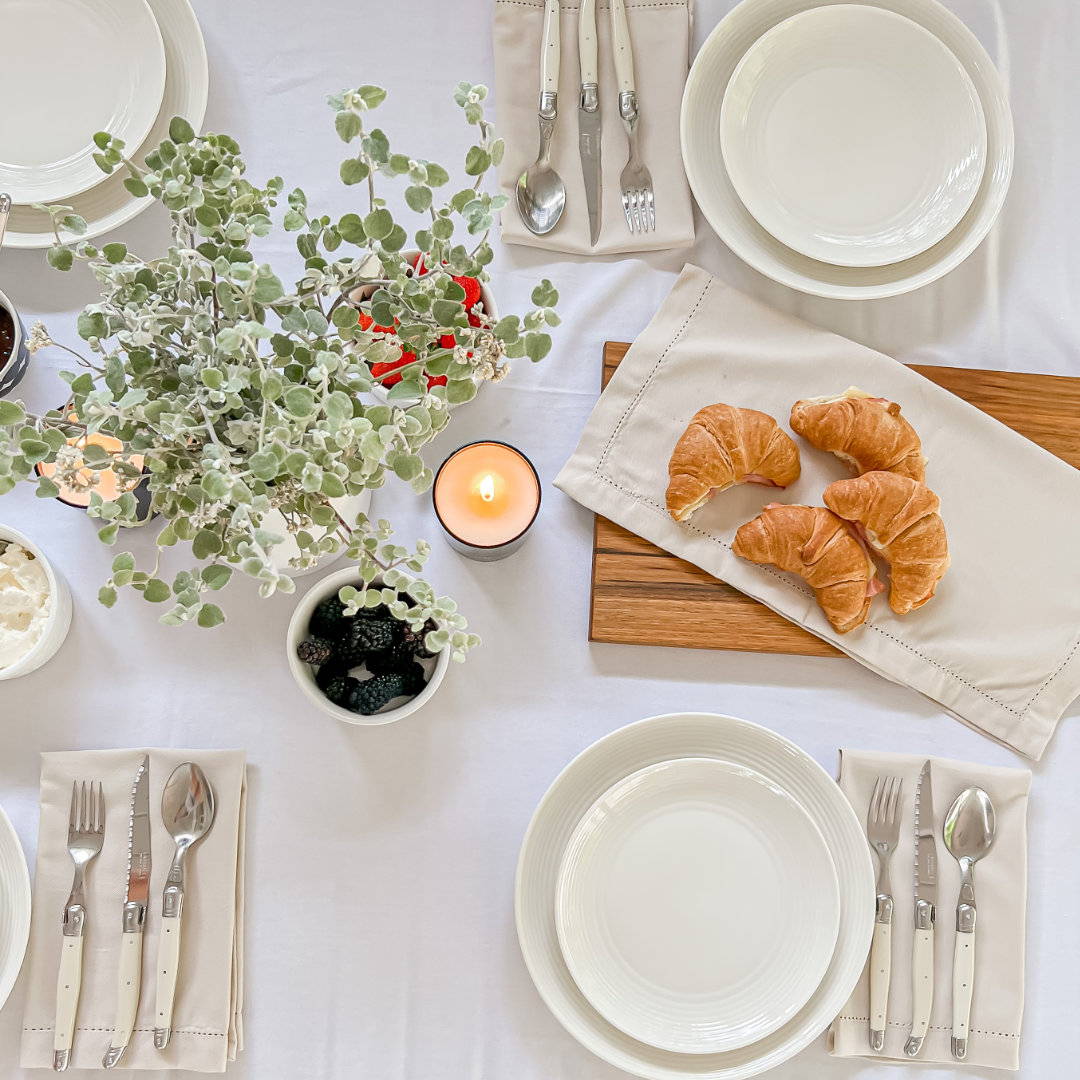 Banish worries about getting a reservation and long waits for your food by cooking a gourmet dinner at home. Light some candles, turn on some music and try your hand at a fancy new dish. Make sure to really set the scene with some quality table linens from our Cucina range to instantly add more character to your space. To finish it off, add a couple of our favourite Nero candles for the mood lighting of your dreams.
A little pampering is always a good thing, and whether you're after a little romance, a girls' night or a self-pamper fest, a DIY spa night could be just the thing you're looking for. Light some candles, lay out your fanciest Royal Splendour towels, run a steaming bubble bath, slather on some soothing face masks and wrap yourself up in a luxurious Lusso robe before settling in for a rom-com marathon.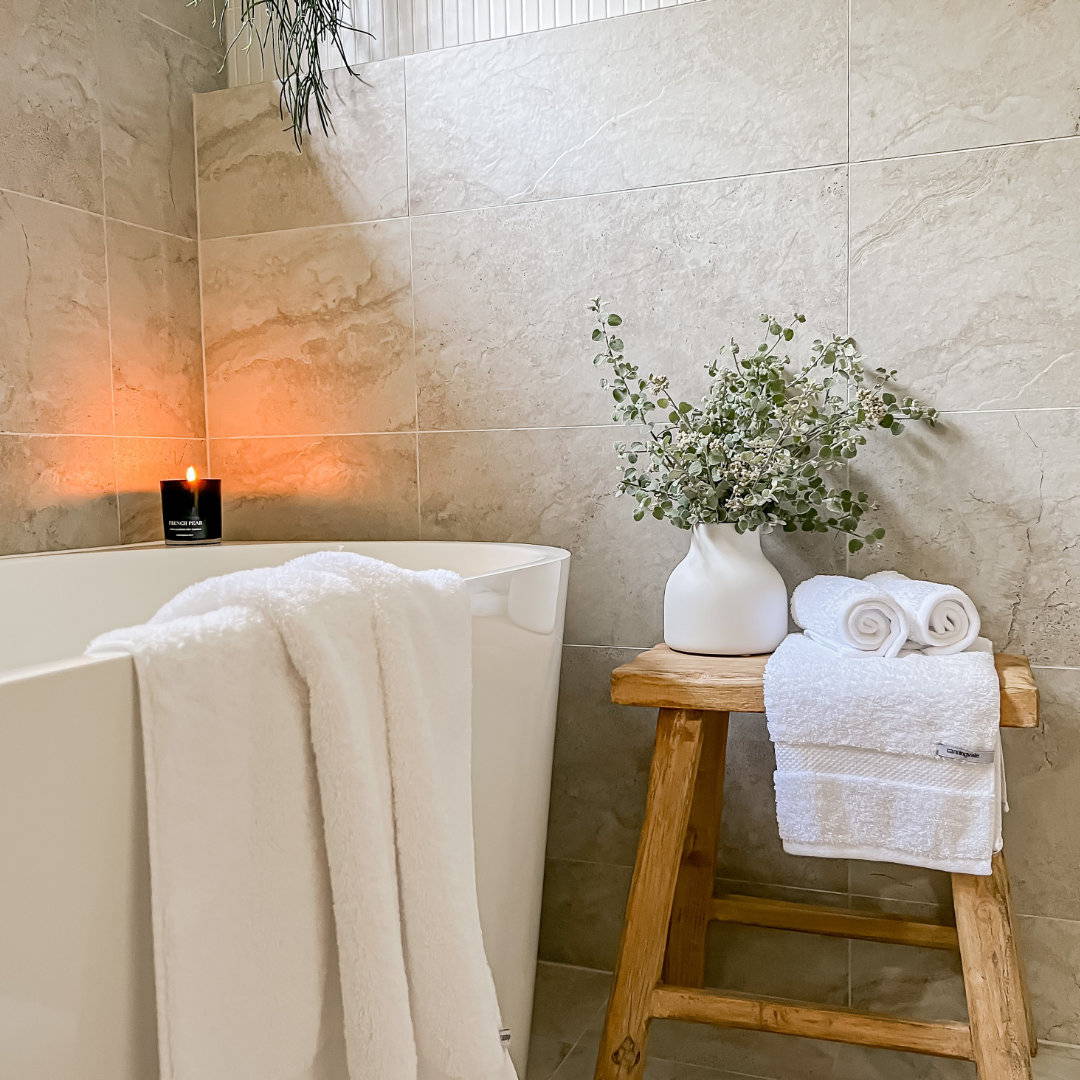 When was the last time you actually put your phone down and looked up? Grab a blanket and some Aperto outdoor cushions, drive to a scenic location (get out of the city!) and try to find your favourite constellations. If you need some guidance, there are plenty of apps you can download to make you'll be pointing out Alpha Centauri like an astrophysicist in no time.
Forts are not just child's play. Embrace your inner kid and build a blanket fort inside for a cosy, low-key date night. You'll need lots of sheets and blankets, as many pillows as you can round up, and if you're looking for next-level – try stringing up some fairy lights (if you're anything like us you probably still haven't packed away your Christmas decorations!). Then settle in for a movie marathon, game of truth or dare or turn out the lights, YouTube a long-playing video of a crackling fire and tell ghost stories.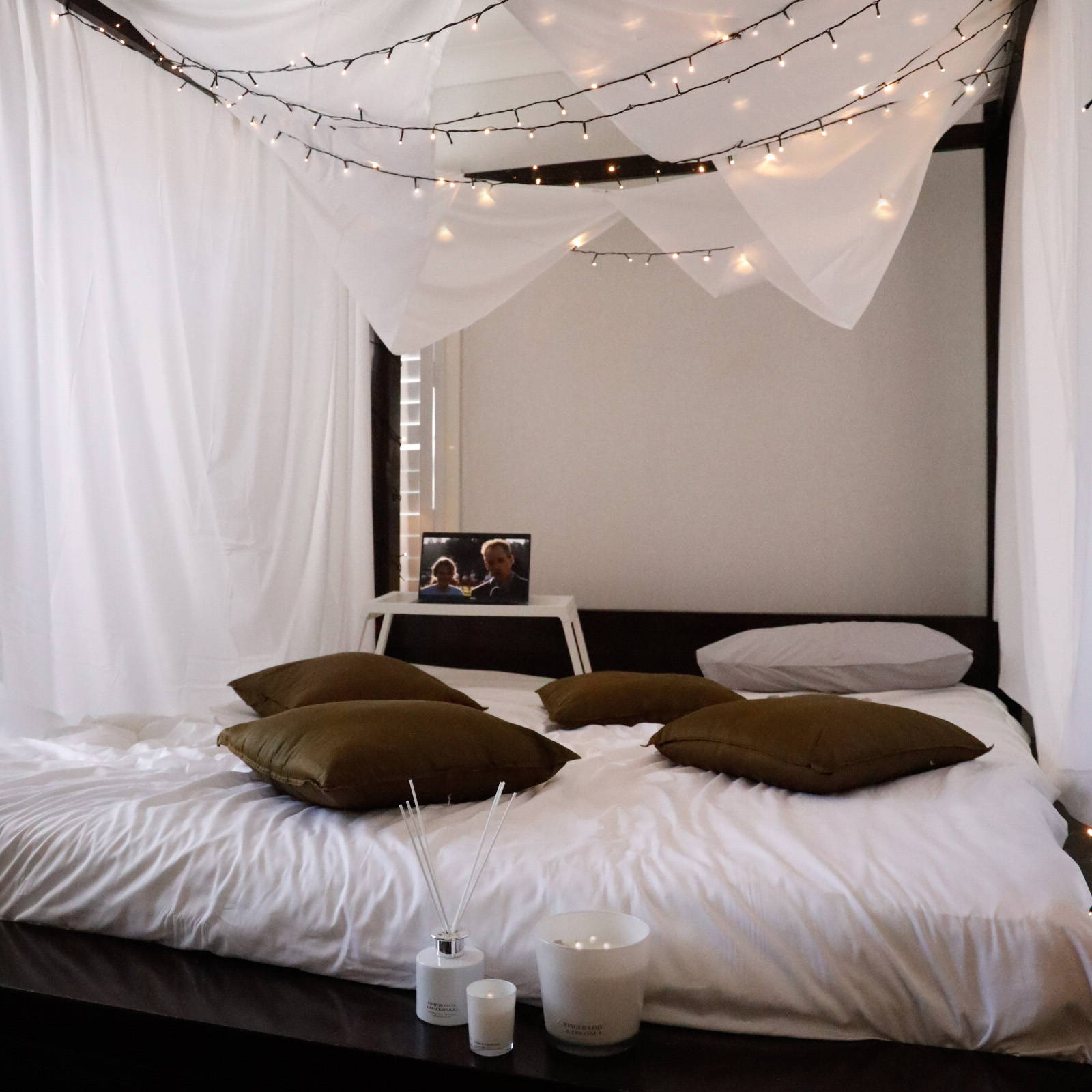 There is possibly nothing more timeless than a picnic. Pick your perfect location, make some finger sandwiches and something sweet and pack them up in a basket. Throw in a picnic rug or beach blanket, a couple of Aperto outdoor cushions and, if you're feeling particularly bougie, pack a few cocktails for extra-level romance.
Whether your go-to is Monopoly, Cluedo, Chinese Checkers or anything in between, a friendly date night at home with board games is perfect when you're looking to tighten the purse strings. Invite over some friends (the more the merrier!), get comfy with some blankets, throws and cosy cushions, order in pizza and let the games begin.