Posted by The Canningvale Team on 28th Dec 2018
There's an old saying - 'first impressions last' - and nothing could be truer when it comes to presenting your home for sale. The more desirable and appealing your home is to a buyer, the higher the sale price which is of course the ultimate goal.
When it comes to styling your home for sale there are a couple of important rules that should be respected:
Clean, Clean and Clean again
Give the home a good clean both inside and out. Remember to look up and down and not just at eye level. It's important to try and step outside yourself - you may be used to seeing those cobwebs in the corner so you happen to forget they are there. To a potential buyer however it could indicate a spider problem. Clean those away and any other marks on walls and ceilings.
Clear away the clutter
Clutter is the opposite of a welcoming home. Clear away the clutter, and then clear again. If you don't have enough storage in your home, it's a good idea to invest in off-site storage. You want your home to feel open and spacious at all times. For the buyer to easily imagine themselves living in your home, they need to have few visual clues of the true owners. At this point it is also a good idea to pack away the family photos. You want potential buyers to imagine their family living in the space as their new home. Lastly, by de-cluttering the space it will have the added bonus of making the rooms appear larger.
Repair
Now that your space is clean and clutter free, it's time to address any repairs that you have been putting off. Change the light globes, fix the wonky handle and tighten the leaky tap. These little things are what potential buyers will de distracted by - you want your home to appear flawless.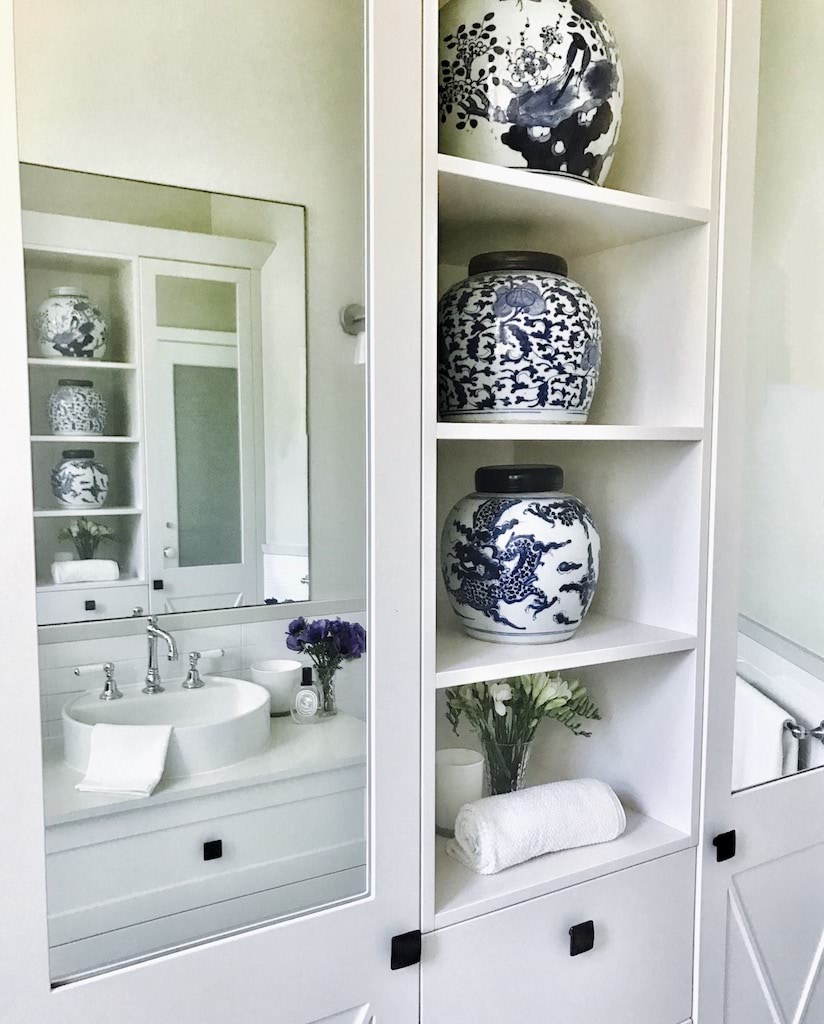 Paint
A fresh coat of paint will quickly hide many flaws and bring your home back to life. For a small cost, it can bring a large return on your investment. Just remember when choosing the paint colour, neutral is best. This is not the suitable time to test out that fire engine red feature wall you've always wanted.
Neutral Decorating
It is important to remember that there will be potential buyers from all backgrounds and all with different decorating tastes. This is the time to keep it simple and neutral. Think neutral colours with layers of texture to enrich the palette. You want the house to be the shining star and your furniture to blend in rather than be the focal point of the room. Shy away from bold colours such as reds and yellows and opt for greys, whites, beiges and light blues.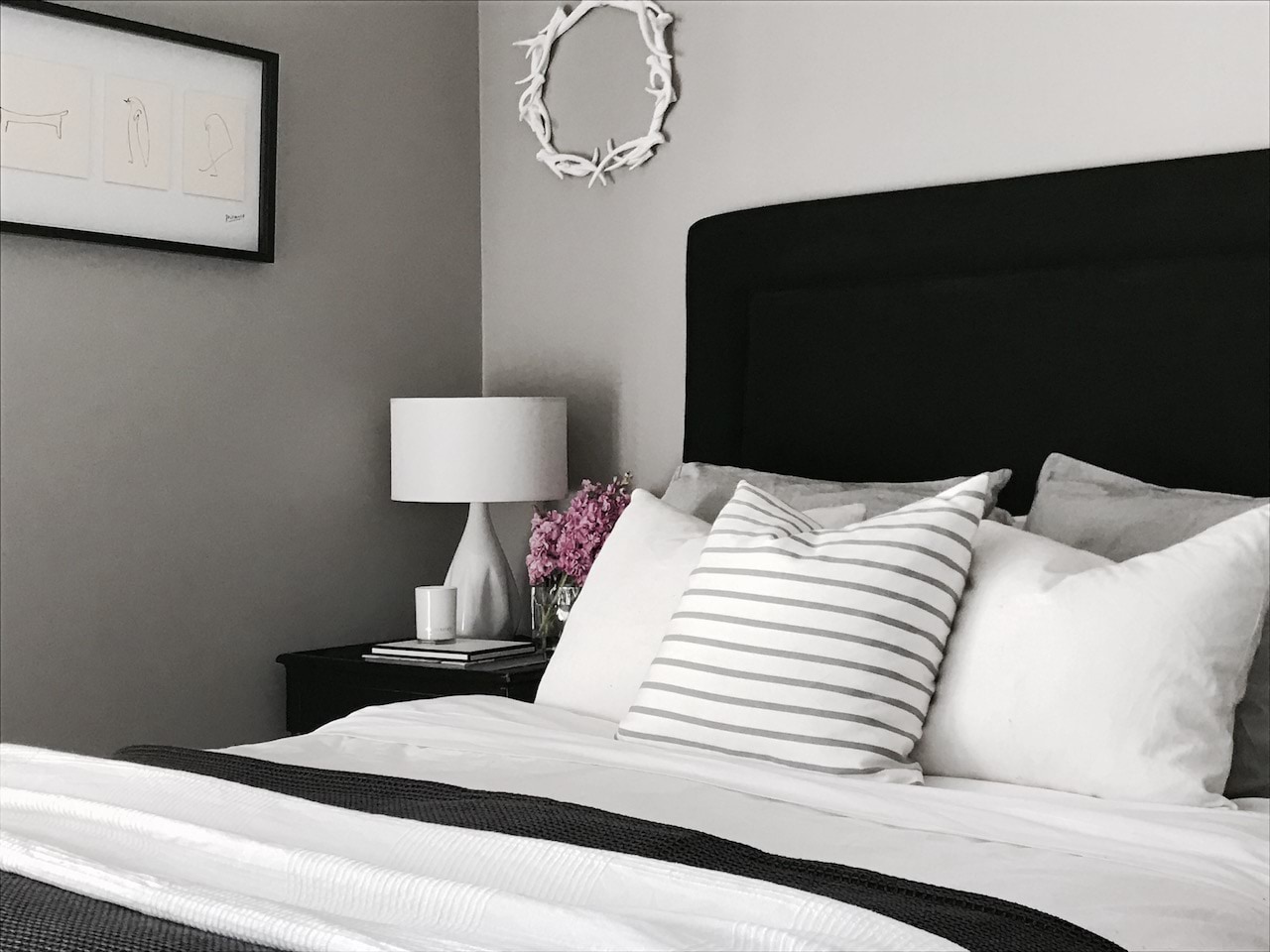 Focus on key rooms
When styling your home for sale, think of what rooms will be photographed for the advertisement and focus on these. The kitchen is always one of the most important spaces. It must be cleaned from top to bottom and benches and open spaces kept clutter free. Simple styling of a coffee machine, a bowl of green apples and a well placed hardcover cookbook is really all that is needed to make the space shine.
In any house, the bedroom is always where the occupants are likely to spend the most amount of time. I always recommend going with plain white linen for the bedroom. If you think the room needs a little bit of colour, some soft neutral scatter cushions on the bed can bring the whole scheme together. The bed should be well made and the bedside table neat, tidy and free from bric-a-brac. A small stack of books and a candle is all you need. If space allows, a small bunch of bright fresh flowers is a great value-add.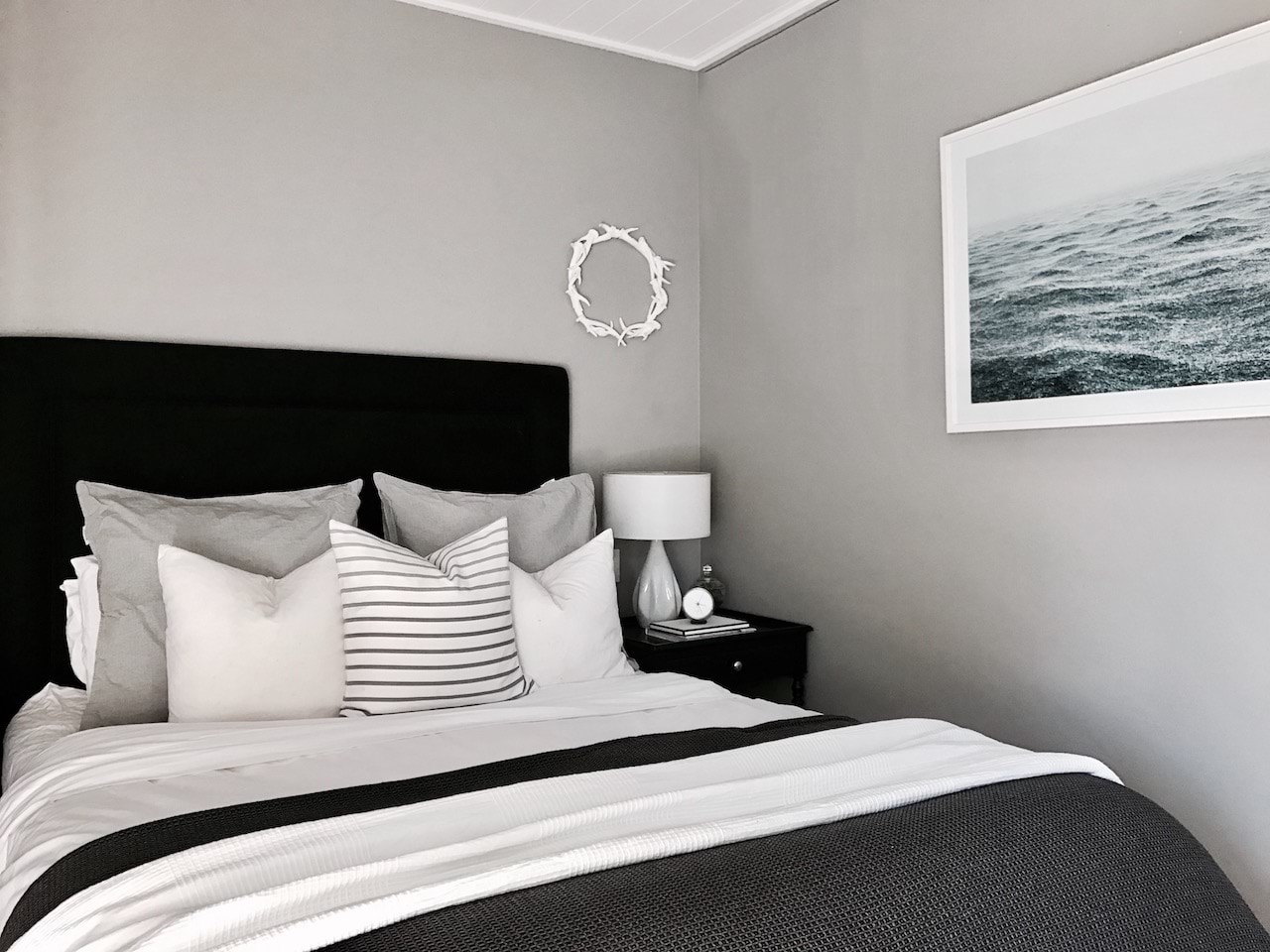 The bathroom is also an important area that yields great dividends following some focused effort. If your bathroom is looking tired and dated there are some easy ways to update it without breaking budgets. Re-grouting the tiles in a white or cream can make the bathroom feel fresh again. In the way of styling, again a neutral palette is peerless. Little things here will help. Neatly fold your towels over the towel-rail, purchase a fresh soap dispenser and show off your sparkling clean sink to achieve the optimal result. I would definitely ensure fresh flowers and a candle are brought into the space. It can be a nice welcome to introduce a small amount of colour in the space. A coloured weave on the towel or a small pop of colour in the flowers is an excellent way to brighten the space.
Fresh flowers for the win
I'm a big fan of fresh flowers and greenery in your home for every day but when it comes to styling for sale, flowers are unrivalled and unsurpassed. You don't need to visit the florist and spend a great of money; a small bunch from the local grocer can be just as effective. It is important to ensure these are kept fresh, topping them up with clean water throughout the sale campaign. It may even mean buying new flowers every week. Walking into a house with dead flowers scattered throughout is never enticing for a potential buyer.
Now that your house is looking its absolute best, it's important to lock-in inspection times which showcase your home at its best. You've gone to all the effort of making it look amazing, so there is no point in having an open-house inspection when the light is at its worst and the neighbours next door are having their weekly band practice. Take into consideration the natural lighting in your home, the traffic levels of the street and other potential noise impacts. Work out which timing encompasses all of these at their best and advise your agent that your home is best viewed at those times.
Some final tips:
The front yard is the first place your potential buyer will notice. Clear away weeds and debris and make that first impression count.
If you have sufficient space in the backyard make sure you showcase the different roles this outdoor room can play. This may mean creating an alfresco dining area as well as a separate kids play area or an outdoor lounge area.
Use the maximum size bed the room allows for. If you have a children's room that allows for a double bed or even two singles, try and fill the space with these as it will show off how large the rooms are.
Music - if possible play soft background music throughout the home or at least in the main lounge areas. It will make the space feel more welcoming.
About the Author:
Liz Hayward is the founder of Hayward & Co, a bespoke interior decoration agency based in Sydney, NSW. Liz has worked in Interior Decorating and Styling field for over 10 years. She describes herself as Authentic, Determined and Intuitive. Liz believes that a functional space can also be an aesthetically beautiful space.