Posted by The Canningvale Team on 19th Oct 2020
When you think of the term "beach house decor," it's hard not to evoke images of walls covered in seahorses and ship wheels that look like some throwback to a 1980's seafood restaurant. While seahorses and ship wheels certainly have their place, classic beach house decor is more about the feelings that being at the beach brings: peace, tranquillity and relaxation. Employing a light, airy, neutral colour palette and elements such as wood, rope and woven fibres will give your home that subdued, comfortable vibe that is both serene and welcoming.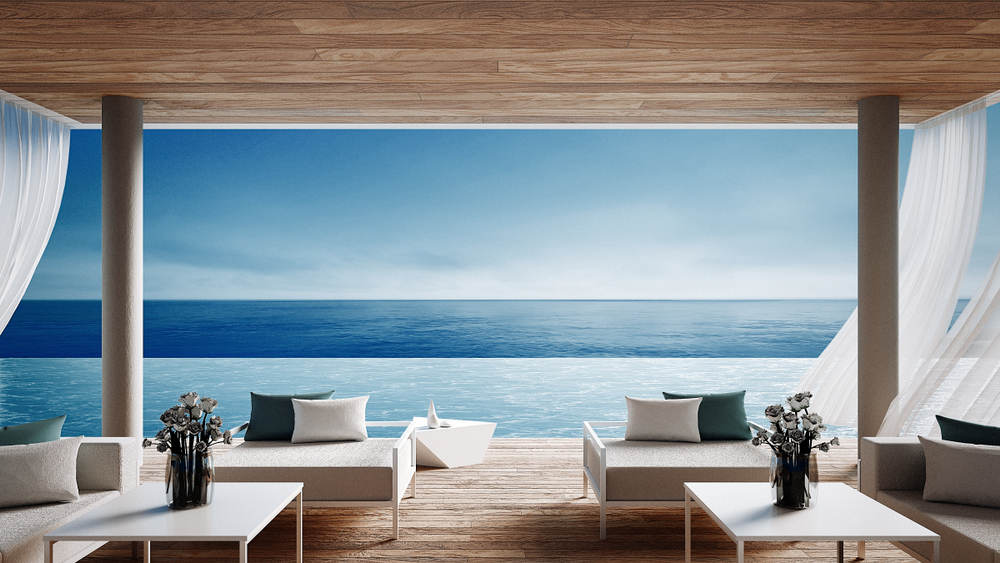 Colours for a shore house– muted sophistication or playful shades?
When considering furniture, sandy tones along with shades of calming blue can instantly make any room feel oceanfront, even in Montana. Colours that bring to mind the sand and surf along a minimalistic approach when choosing your furnishings will keep your space feeling open and breezy. While big, comfy sofas with large pillow backs are wonderful for lounging, don't feel like you need to shy away from wicker or rattan. While some view these materials as only for the outdoors, prudent placement of these beach house staples will give your room an instant coastal face lift. Accents of driftwood, along with a jute area rug and bamboo woven blinds will finish off a refined beach house living space.
Of course, your personality can certainly dictate the beach house style that works best for you. While some enjoy the soothing allure of neutral-on-neutral decor, you might enjoy a pop of sea life-inspired colour. Bright corals and turquoise mirror life under the ocean and can give your space a cheerful persona. Tasteful accents of seashells and starfish give a more overt but still very chic nod to beach house style.
If classic with a touch of preppy is how you envision your beach house, you will almost certainly enjoy a room of stark white and navy blue. Cool and crisp, nothing says casual elegance like navy and white. Mix and match these two colours any way you'd like, a navy sofa with white cushions or all-blue against white walls. Solids, stripes, anything goes. However you play this colour combination, it's always a winner. Brass accents will give this colour pair a rich, yet still relaxed tone that will make your beach house feel like a million bucks.
Creating a coastal retreat in the bedroom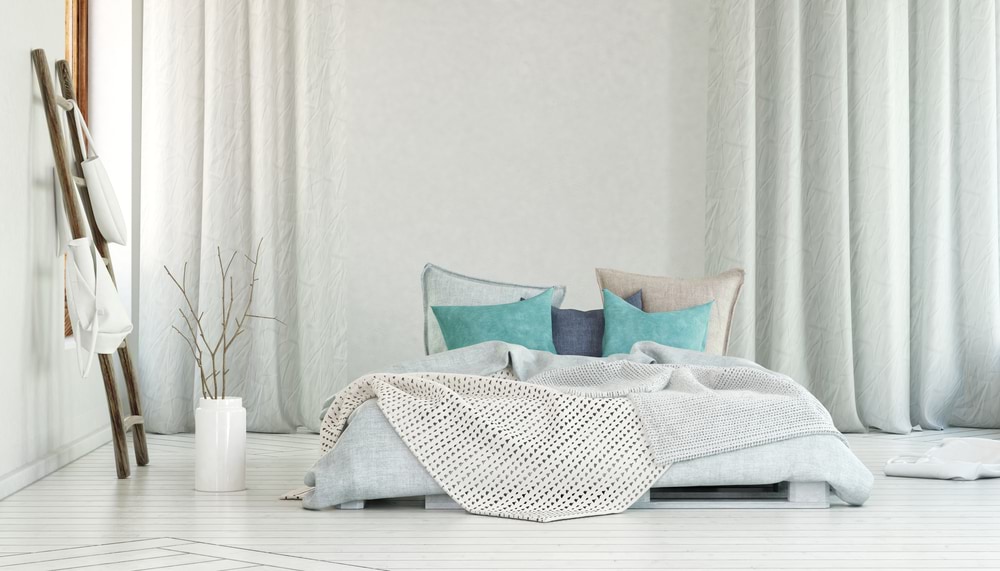 Your bedroom is a place that already calls for a vibe of serenity in its design. What better way to capitalise on the comfort of beach house living than a bedroom that draws you in with its quiet, peaceful hues and plush bedding? From the mattress to the sheets and pillows, everything should be soft with a relaxed air. Listening to waves crashing outside your window (or on your sleep-sounds app for those of you a little further inland) while you lie upon a pillow-top mattress dressed with high-thread count sheets and a fluffy down doona is the epitome of the good life. Nestling your head into large, luxurious pillows will surely usher in sweet dreams. The decor in this room should be easy and natural; prints of sea life on the walls, natural wood tones or whitewash, maybe some sea glass accents. Subdued blues, greens and of course, white will all lend themselves well to this space.
Small space, big design
Don't ignore your bathroom in your beach house design. This is another space where tranquillity rules and this small area can have a big impact with the right decor. Shower curtains, accents and a super-soft towel or two are easy ways to tie this little sanctuary into your decorating scheme. Keeping your colours light and bright will make this space feel larger. White is always a go-to for this room, as it represents cleanliness but your design doesn't need to be sterile. Depending on the feel you want your bathroom to have, you can keep it calm with tones of blue or grey or liven it up a bit with yellow. A crisp, white duck shower curtain is always a classic choice as stripe. A simple print on the wall and perhaps a well-placed large shell make a casual chic statement. Towel choice is important, as well. Pick a nice bath sheet that will swaddle you in softness when you emerge from the tub or shower. Remember, comfort is the name of the game in beach house living. Make every detail count.
Do the indoors out for a true shore look
Remember your outdoor spaces. You are going to spend a lot of time out there so make sure that your outdoor furniture is as comfortable as your indoor furniture. A large patio sofa and chairs will draw you and your guests outside. Dress this space as you would your living room; make the indoors flow naturally to the outdoors. An outdoor rug, end tables, even weatherproof accent pieces help to enhance the space and make it an extension of your living room. This is a great place to use driftwood and shells for decor. A deck should be used for more than just a place to hang your beach towel (by the way, buy yourself a nice beach towel – cabana striped, polka dotted, doesn't matter; just don't skimp!).
Putting your mark for beach style
Choosing the decor for your beach house is a personal choice inspired by the mood you want to set. However, these tips can serve as a guide to building a calming space where you can just relax and enjoy your home. Remember that there's really no wrong way to go about it. If you can't make up your mind, you can give every room a different theme! Coastal style isn't actually a decor type, it's a lifestyle. You can live with coastal style regardless of whether you live right on the sand or 100 miles inland. Considering the feeling you want to have when you walk into your space will guide you in your choices. It doesn't matter if it's festive or tranquil, your beach house should be a reflection of you. Surrounding yourself with decor you love will give you the sense of peace you can only find at the beach!