Posted by The Canningvale Team on 18th Nov 2021
We asked and you answered 🙋‍♀
We put it to an Instagram vote, and you chose the Canningvale gifts that sleigh for the holiday season 🛷 🎄
And the winner is… Sofi Organic Sheet Sets!
Have a friend who loves the planet as much as they love their home? 🌍
Then Sofi Organic, made from 100% organic cotton, is their perfect match.
Soft and gentle on your skin, these beauties are the eco-warrior of your dreams.
If you're after something a little different, try our new Tribu Range. These boho heartthrobs are the creature comforts of your future and make the perfect gift for anyone who loves a little wanderlust ✨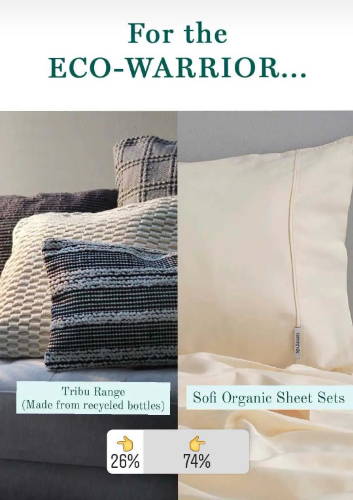 For the beauty kings and queens...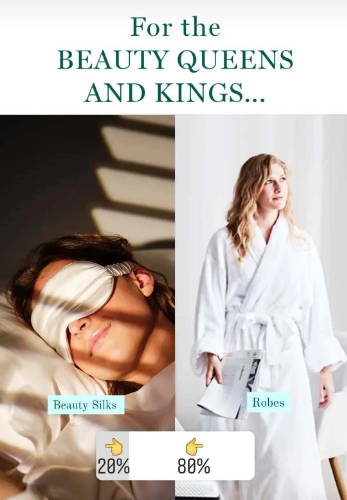 And the winner is... Lusso Cotton Bathrobes!

For that friend who's always cancelling their plans with you, now you'll finally know the reason why 😉
And really, will you be able to blame them for choosing to cuddle up with Lusso instead of coming out to see you?
If you're looking for a gift for that friend who super stylish, try our Beautysilks range. These pure silk stunners are the answer to great skin and hair, and are the secret to how Sleeping Beauty woke up from her 100-year nap with no fine lines or wrinkles 💤👩
For the domestic gods and goddesses...
And the winner is… Colombina 6-piece towel set.
If you want to be your mum's favourite child this Christmas, this is the gift to get.
With a unique rib design that will see your giftee kept in the finest stitches, Colombina is perfect for summer since it's quick-drying yet super-absorbent.
Have someone you need to spoil like a royal? Then try our Egyptian Royale Sheet Sets. These beauties are Cleopatra's secret weapon to sweeter sleep.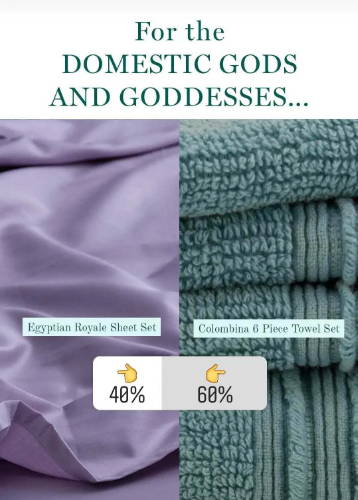 For the lover of a good self-care ritual…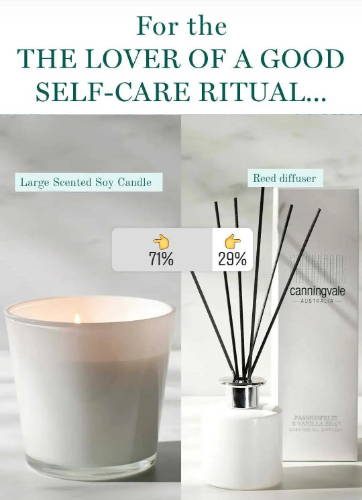 And the winner is… Soy Candles.
Have someone on your nice list who loves a bespoke soak? 🛁
Help them set the mood for the perfect night-time wind-down with an environmentally friendly and relaxing fragrance.
We also have Reed Diffusers, which are more suitable to homes with little hands or for those friends who find it helpful to have a sweet scent to drift off to sleep with.
And the winner is… Cabana Beach Towel.
Have a friend that loves to spend their summers laying by the pool?
These beauties are the ultimate companion for some sweet summer lovin'.
For the beach babe, our Sorrentina Beach Towels make the perfect throne for them to reign over their sandcastles.