Posted by The Canningvale Team on 31st Oct 2023
Ah, summer nights - the perfect time for after-dinner ice cream, stargazing, and… tossing and turning in bed, drenched in sweat? Not exactly the dreamy scenario you had in mind, right? Fret not! We've got your back with some fantastic tips to transform your bed into a refreshing oasis, ensuring you catch those much-needed Zs, even on the hottest nights.
1. Choose Your Pillows Wisely

Let's start with pillows because, let's face it, during scorching summer nights, constantly flipping your pillow to the cool side isn't anyone's idea of a good time. Your regular pillow? It just won't do the trick. Enter the game-changer: the Canningvale Cooling Gel Top Memory Foam Pillow. Its innovative cooling technology will have you feeling like you're resting your head on a cloud of cool air.
2. Light Linens, Deep Sleep

Choosing the right fabric for your bed during summer is the key to unlocking peaceful, undisturbed sleep. It's time to pack away your flannelette and dress your bed in light, airy summer-appropriate linens.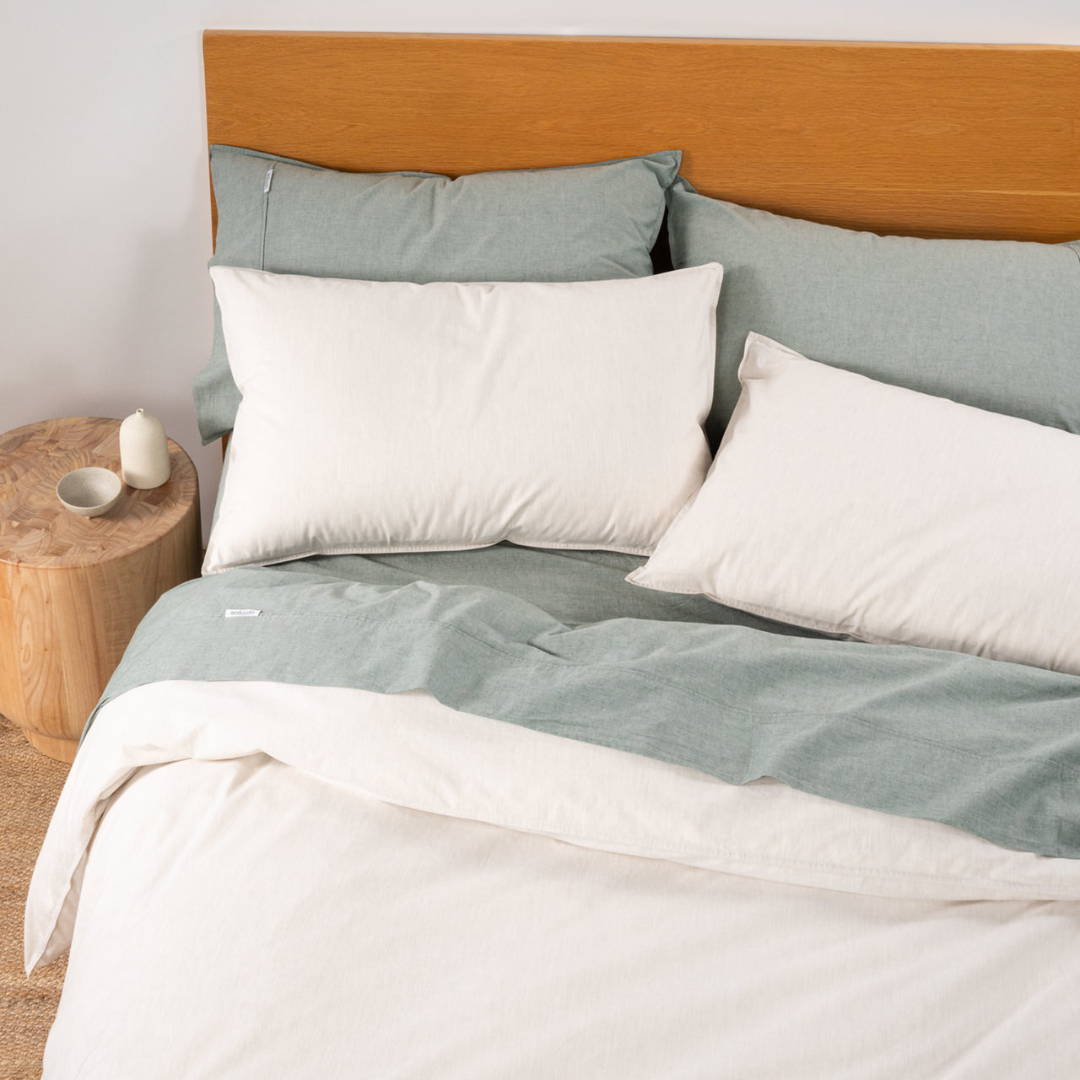 Our Vintage Softwash collection was specifically designed to be lightweight, breathable and incredibly soft, making them perfect for summer nights. The natural properties of cotton allow air to circulate freely, wicking away moisture and keeping your body temperature in check.
Bamboo cotton is renowned for its exceptional breathability and silky-smooth texture. It feels cool to the touch and the natural moisture-wicking properties of bamboo ensure you stay dry, while its breathability guarantees proper airflow, regulating your body temperature even on the hottest of nights.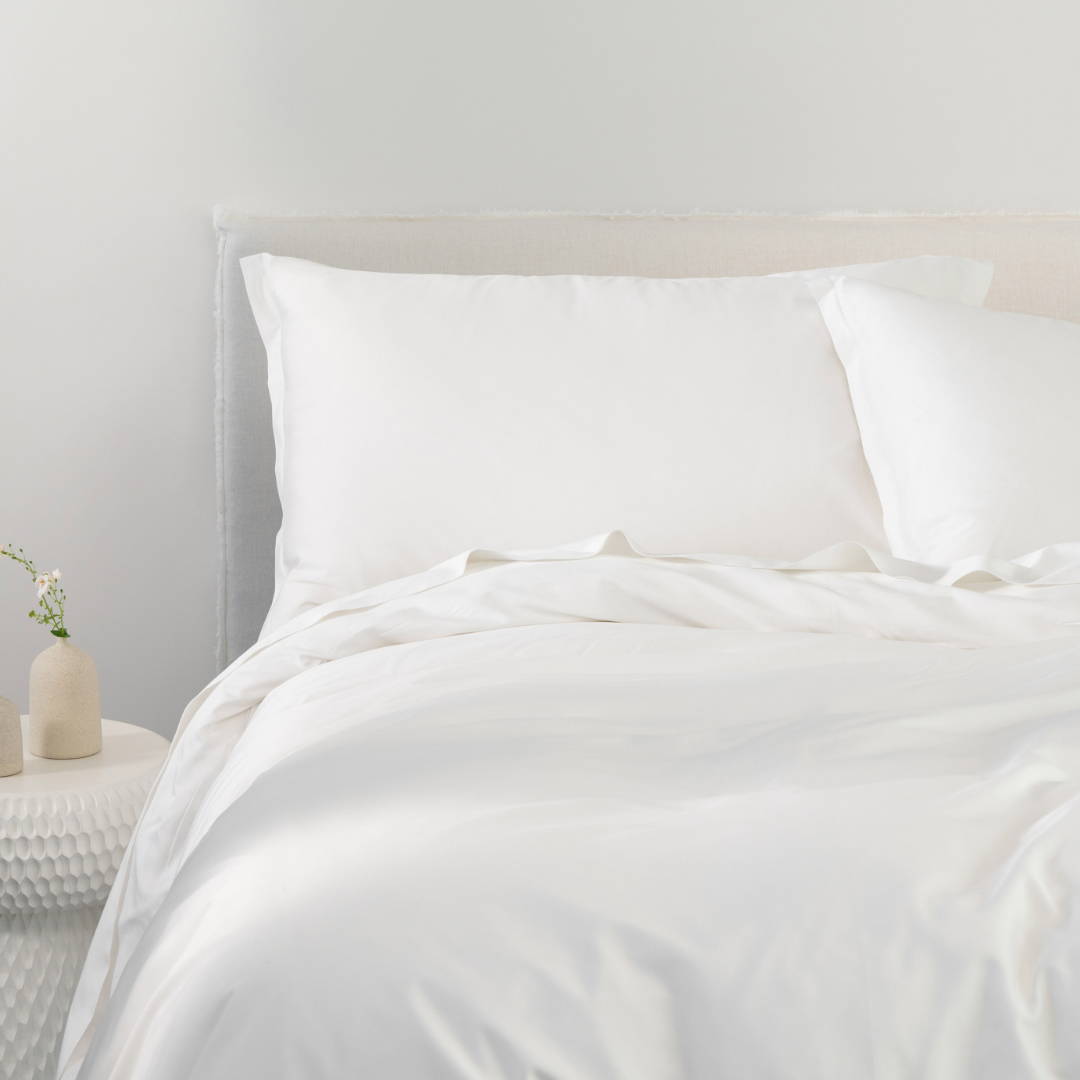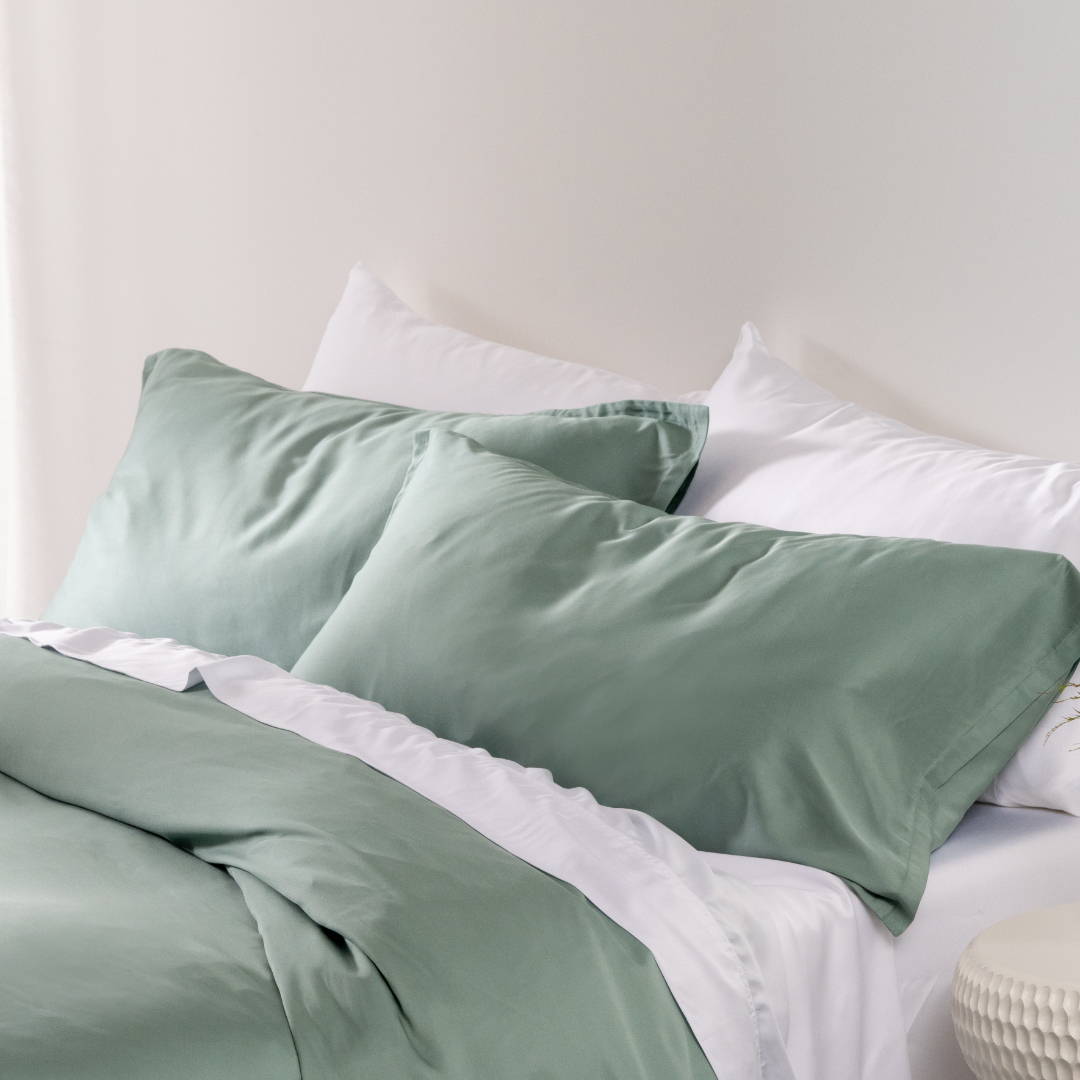 Bamboo sheets are not only incredibly soft but also possess remarkable temperature-regulating abilities. Lustro bamboo sheets are super lightweight and airy, and drape smoothly, creating a cocoon of comfort around you. They remain cool to the touch, ensuring that you stay blissfully relaxed even when the temperature rises outside.
3. Consider a Summer Quilt

Your choice of sleepwear matters too. Opt for lightweight, breathable fabrics like bamboo. The Bamboo-cotton PJs not only feel incredibly soft against your skin but also wick away moisture, keeping you dry and cool even on the hottest nights.
With these simple upgrades, you can turn your bed into a cool haven where dreams are sweet, and the temperature is just right.
With these simple upgrades, you can turn your bed into a cool haven where dreams are sweet, and the temperature is just right.