Posted by The Canningvale Team on 19th Aug 2022
Is your Dad notoriously difficult to shop for? And no matter how many times he tells you that he doesn't need anything, you know he deserves to be pampered.

So, how 'bout this year, rather than defaulting to the obvious, skip the tie, golf tees, and Number-One Dad mug and instead get him something he'll actually use and enjoy.

Here's our round-up of gifts the Canningvale team will be buying their Dads this Father's Day!
Pyjamas

A classic for a reason, our Alessio range for men will have your Dad feeling cool in summer and cosy in winter. Pairing perfectly with a martini and a good book before bed, these beauties are so good to your skin that Dad will be dropping hints for another pair next year!
And if your Dad isn't the full PJ-wearing type? We got him covered (or… less covered as the case may be) with our shorts-only option!
And a Robe

If you're looking to take your Dad's Day gift to the next level, pair your jammies with a classic Cotton Terry Bathrobe. Perfect to wear when tucking into a good meal or the morning paper, our Lusso Robe feels so good that he'll never want to cuddle up with anything else (sorry Mum!).
---
For the Dad who likes a touch of luxury…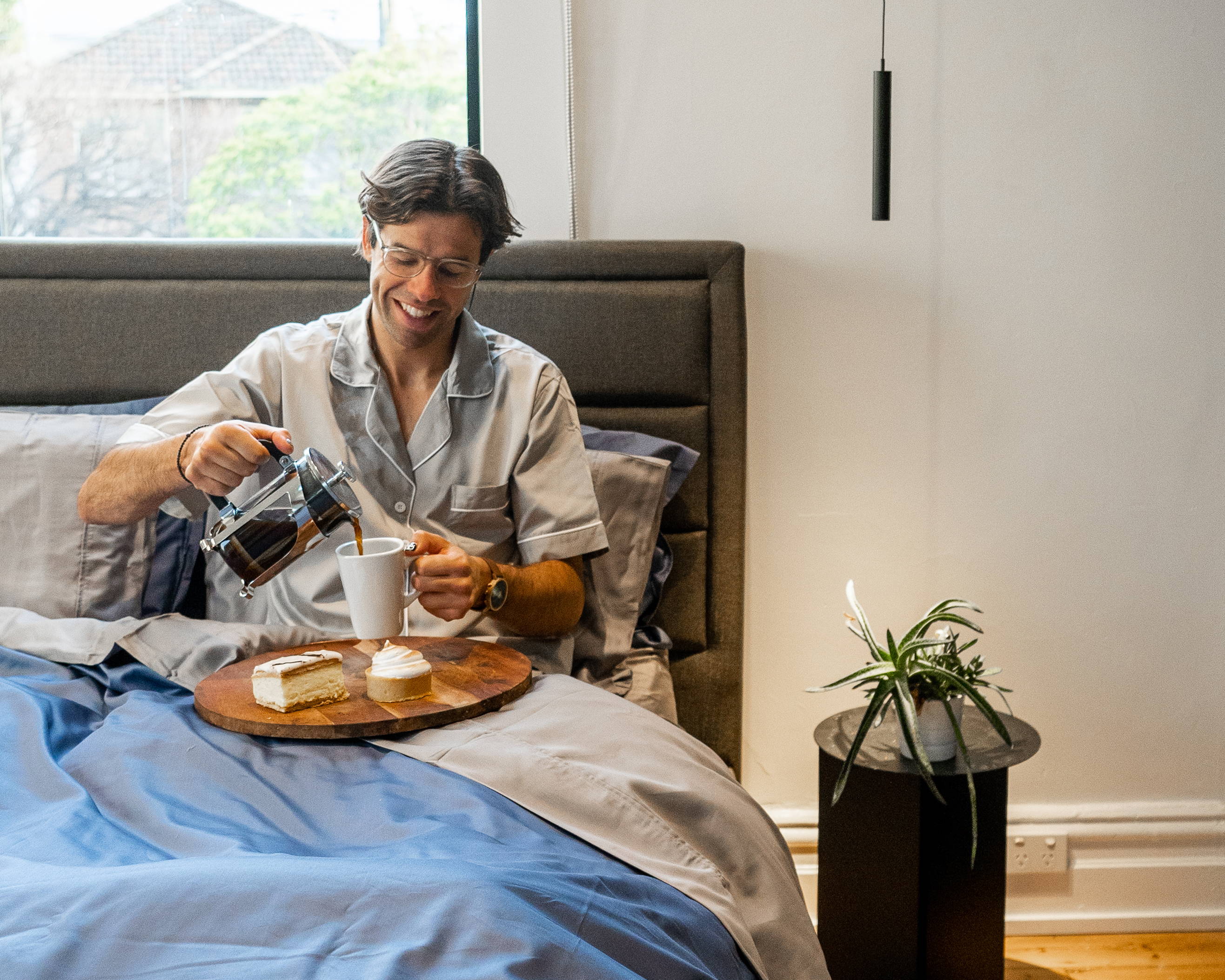 A new set of Palazzo Royale sheets will have your Dad feeling like the rightful king of his castle. Combining vibrant colour with an exceptional feel, Palazzo Royale sheets are designed with style and comfort in mind. The generous sizing means you don't have to fight with your bed to get them on, and when covered in the soft, smooth 1000 thread count, you can ensure a better sleep night after night.
---
For the Dad who loves to cook…

Never has the outfit transition between cooking and eating been a bigger piece of cake. From aprons to tea towels and tablecloths to napkins, our Cucina Stripe and Gingham range will keep your Dad (and his next dinner party) in style.
---
For the Dad who loves a spot of pampering…
Forget the spa voucher and turn your Dad's bathroom into an oasis that'll have him feeling fresh and pampered year-round.
A Soothing Scent
Set the mood with our masculine "Riviera" scent either in a candle or reed diffuser. This woody scent has just a hint of sweetness and will transport your Dad to a balmy summer evening on the coast of the Riviera (without the cost of a plane ticket!).
Royal Splendour Towels
Dad loves being spoiled? Then these could be the bathroom accoutrement for him, because Royal Splendour combines opulence with classic good looks. Decadently plush, this is the ultimate in royal treatment.
---
The Ultimate Gift: Deeper Sleep
Time to forget all your preconceived notions of what a Father's Day present looks like and gift your Dad with something practical, thoughtful and luxurious. After all, it's the 21st century, Dads deserve to be spoiled too!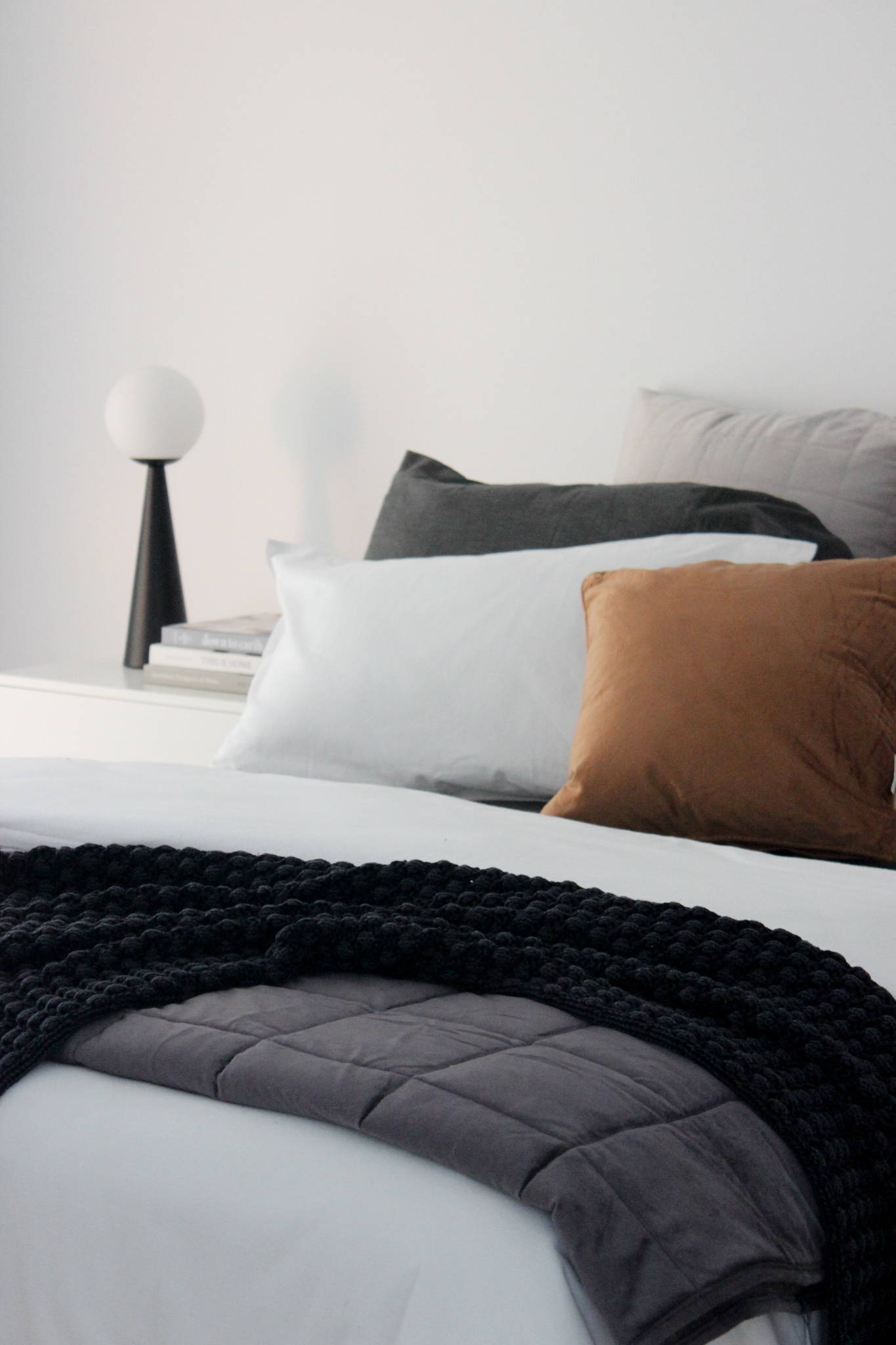 ---