Posted by The Canningvale Team on 17th Jun 2022
If you're looking to stay toasty warm as the weather turns bitter, we have some expert tips on creating the perfect winter bed ❄
Let's start from the ground up. Not only do rugs and runners act as magic carpets that can transport your home into the modern era 🧞 they also add an extra layer of padding to any room – especially if you have hardwood floors.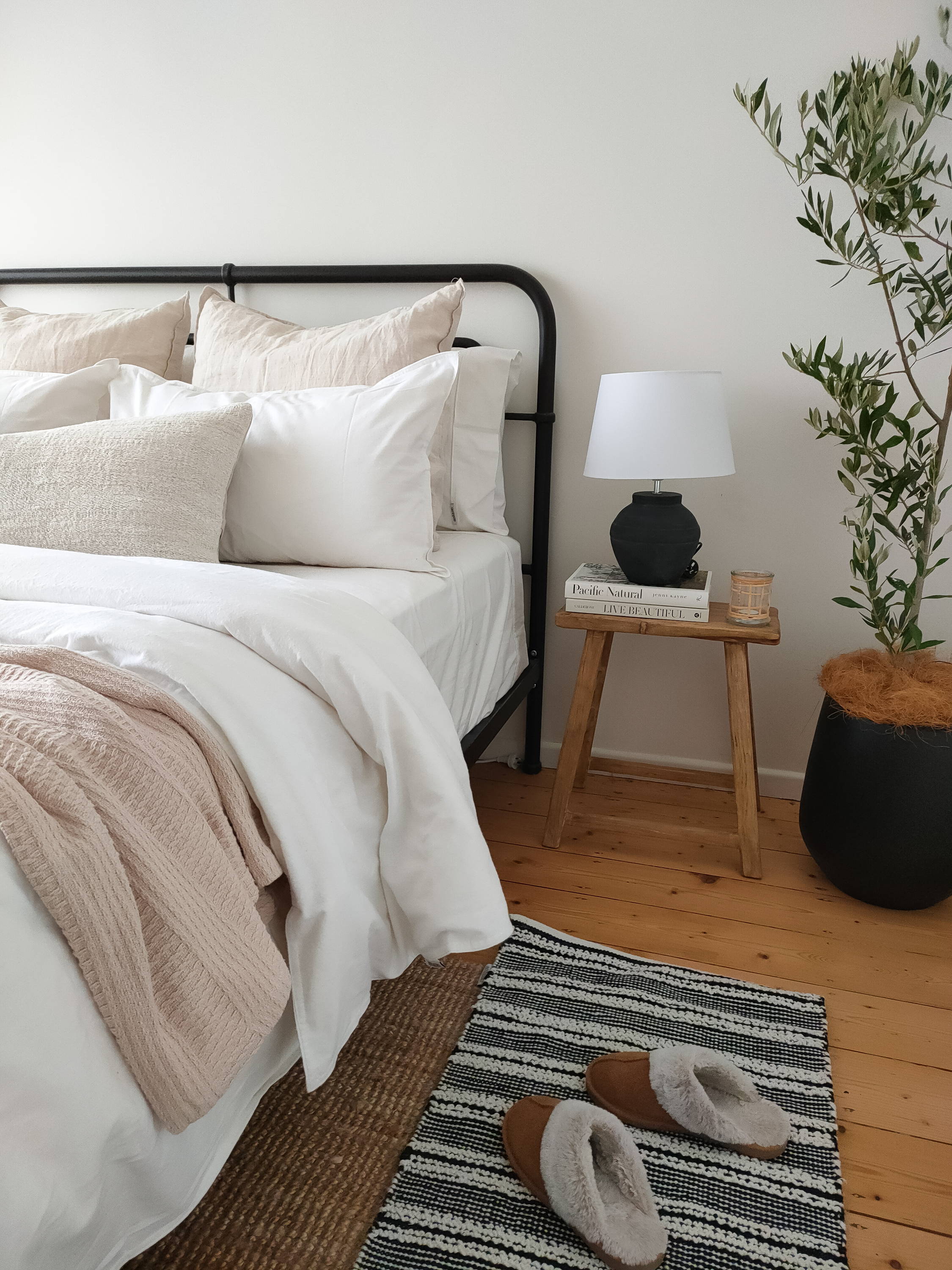 ---
Cover all bases and start with a mattress. A memory foam mattress holds heat, making them the perfect base for a winter bed ☃ They're also breathable, allowing air to circulate around your body so you don't become too hot and bothered.
---
Add a mattress protector. It will guard your mattress from sweat and other bodily fluids, increasing its lifespan – and add an initial lining to start trapping heat 🛌
---
Just like drinking out of a double-walled glass will help your coffee ☕ hold its heat in winter, a wool underlay (or Luxury Mattress Topper for those with allergies) offers as an extra layer of insulation 🥰 It will also enhance the comfort of your mattress.
---
If you miss getting dressed up in your best and going out on the town 👗 don't worry – you can still have fun dressing your bed in its finest. And for a little extra winter warmth, snuggle up with CoziCotton Flannelette. Not only do they come in a range of colours for any winter palette, they'll keep you warm and fuzzy 🧸 as they chase off the winter chill.
---
---
The icing on the cake 🍰 for a winter bed is a wool quilt. As a natural fibre, wool traps air to keep you warmer – but it also helps our bodies regulate their own temperatures by absorbing moisture and removing humidity so you don't get too hot at night. These quilts are also biodegradable 🌱
If you have allergies, consider a Down Alternative Quilt – it has a down-like fill and is hypoallergenic 🤧
---
How have you dressed your bed this winter? Share your style with us @Canningvalelove
---