Posted by The Canningvale Team on 13th Jul 2022
For Gold Coast based Stylist Traci Sheppard (@phoenixandtheocean on Instagram), interior styling is something she's always been passionate about. Even as a child she found calm and balance in having her bedroom arranged just so. Even before Traci realised she had "an eye" for styling, friends and family came to her for tips and tricks to create their own beautifully curated spaces.

In fact, it was this that made her realise that a talent for styling is a specialised skill, and maybe, something she could make a career out of!

We sat down with Traci to pick her brain on the best ways to achieve her seemingly effortless coastal boho aesthetic…
Traci! We *love* your style here at Canningvale! Just for a bit of background, we'd love to know how you got into styling?

For as long as I can remember, I've been in love with styling décor. I recall re-arranging items around my room as a child and I remember finding calmness in my space when it looked and felt balanced. Going shopping for decor that could add personality to my bedroom really excited me as a child and I still feel that way about my home now.
I believe becoming a professional stylist and photographer happened quite naturally because it was always an area that I was passionate about.
And how would you describe your personal style?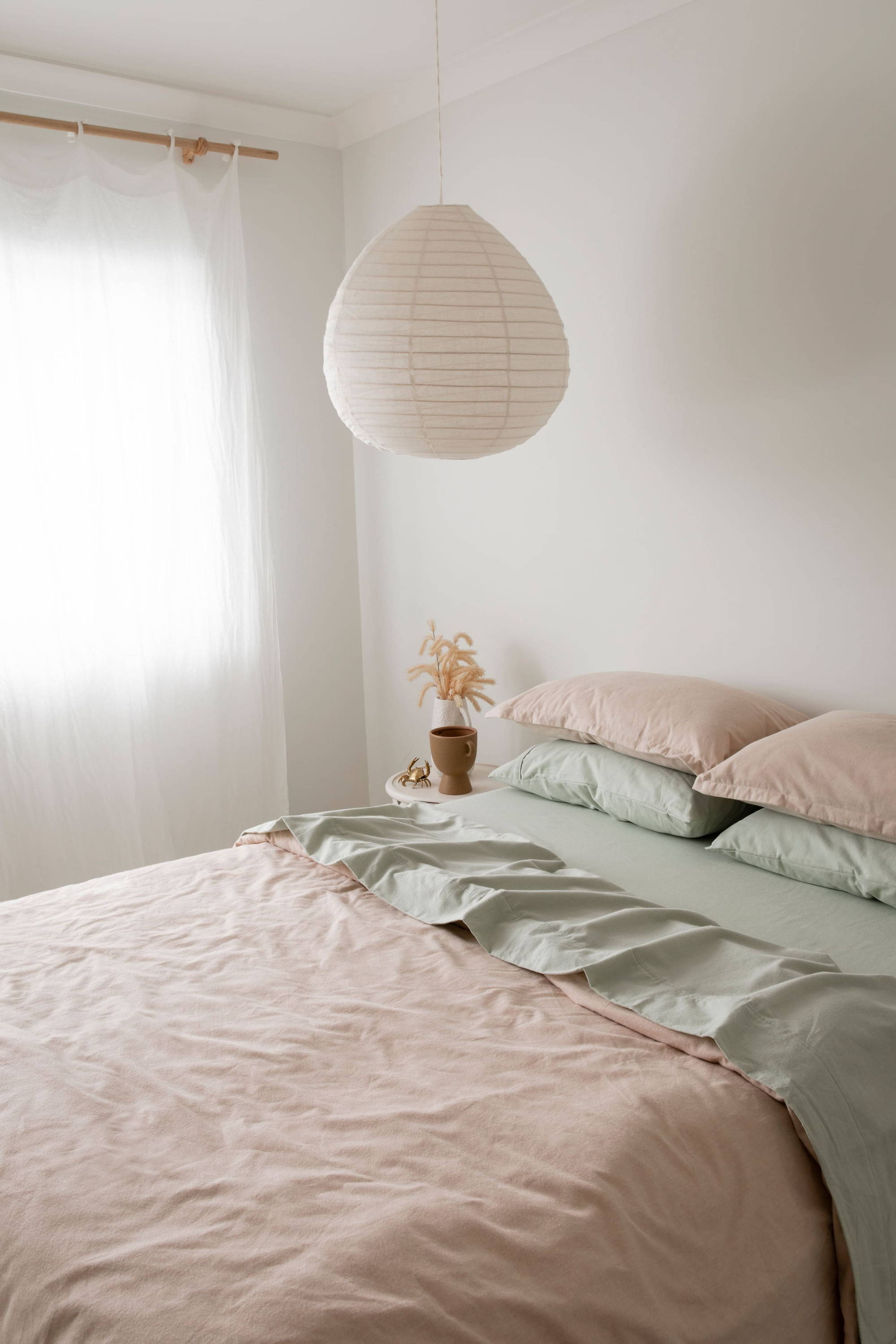 Style to me is my creative expression. My home décor style is a coastal boho mix. I love keeping my spaces very neutral and bring in soft pastel colours through various textiles and art.
Let's be honest, we are *obsessed* with your aesthetic. If you could give us your number one piece of styling advice for the bedroom, what would it be?

When it comes to styling a bedroom, it's all about the bed!

Good quality bed linen sets the tone for the entire space. Not only does it add a luxury look, but it also sets us up for better sleep.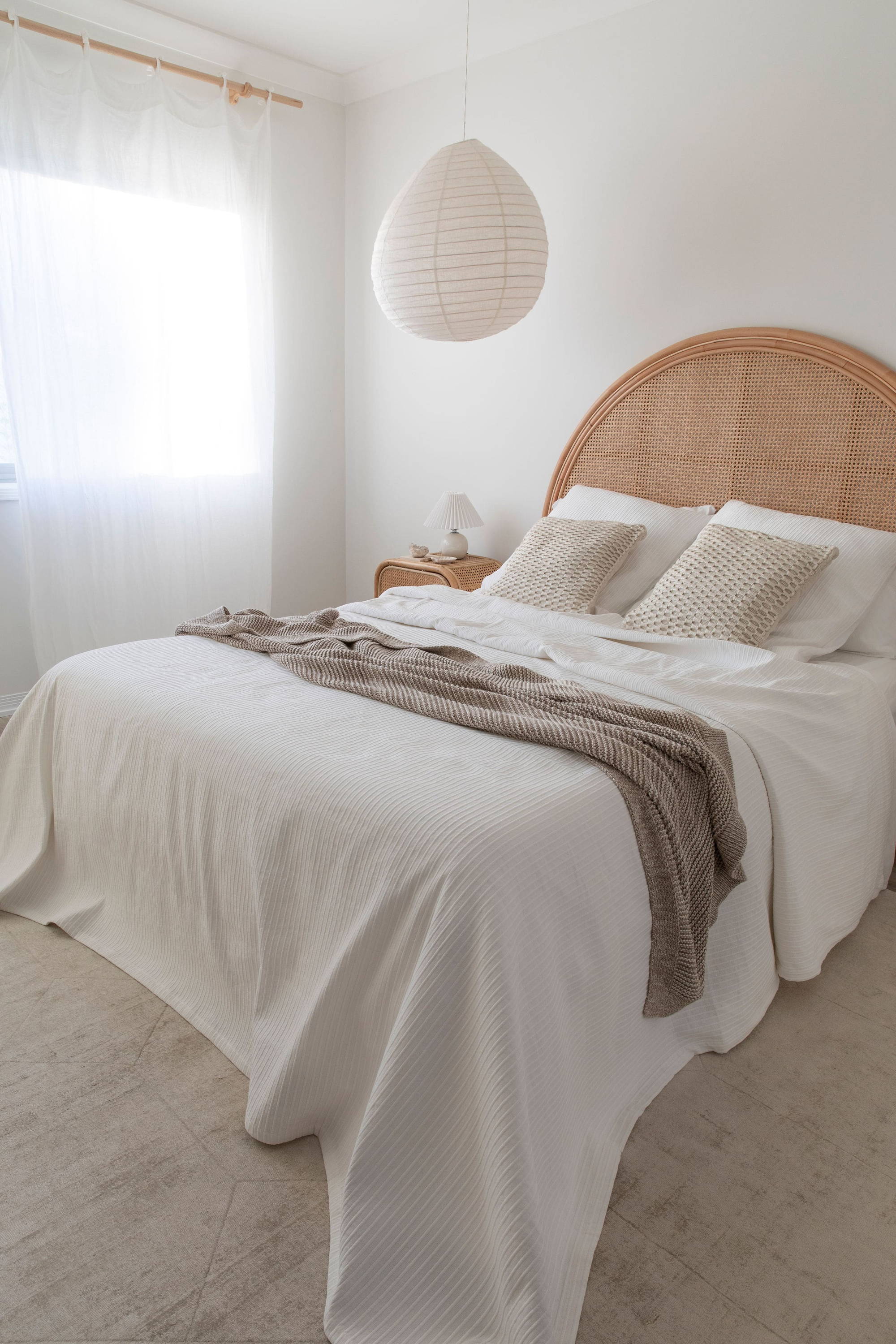 OK, you're preaching to the choir here! If Canningvale stands for anything, it is 100% good quality bedlinen! So, what about the bathroom? People seem to find bathrooms quite tricky to style…

Bathrooms absolutely can be tricky to style, not to mention, expensive to renovate! But one thing that really elevates a bathroom is luxury towels.
Upgrading boring towel racks to beautiful brass hooks is another easy way to add personality to your bathroom. Storing your toiletries beautifully and keeping the ones on display to a minimum is a simple and often overlooked way to make your bathroom look beautiful. I like to only keep a beautiful hand soap & dried flowers in a ceramic vase on the bench.
Ok, taking notes! And if we're looking to hit that effortless coastal/boho vibe that you're famous for? What are some key elements you would recommend to bring that to life?

First, begin with a whole lot of white space. For furniture, choose lighter fabric upholstery and rattan or wood. I love to layer with natural rugs like jute and soften the lighting with white curtains or sheers.
Then bring in the colour and pattern last! Use bedding, cushions, ceramics, candles and art to add interest. You can bring in the coastal vibes through palm tree artwork, seashells and coral.
And what about transitioning your style from summer to winter? Do you change things up with the seasons?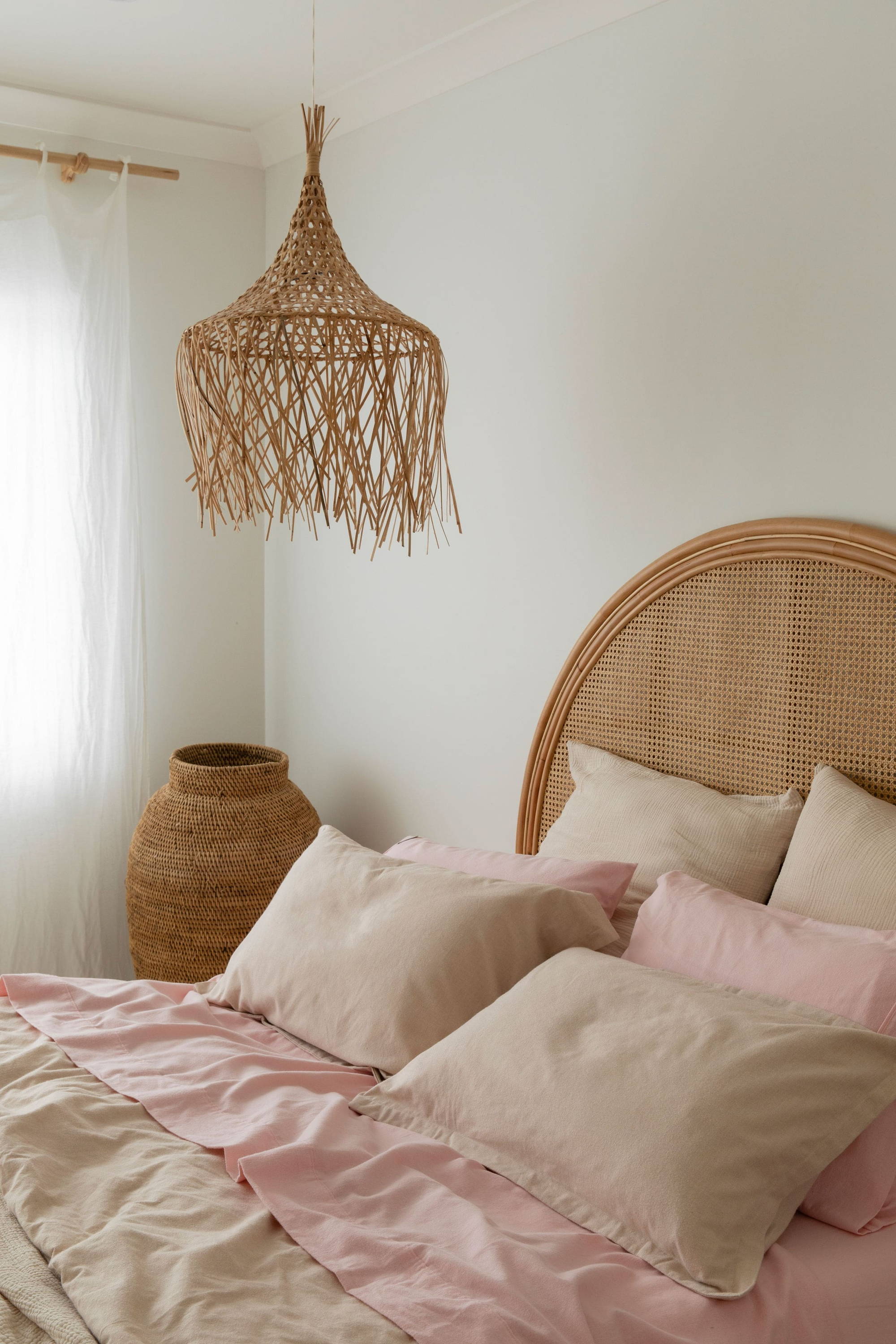 We live in Queensland, where often the winters still feel like summer! The nights are certainly cooler though, so we love dressing the beds in cosy flannel and heavier throw blankets.
I find the changing seasons to be a great opportunity to go through items around the home and donate pieces that no longer serve a purpose in our spaces.
How very Marie Kondo of you! Thank you so much for lending us your time and expertise Traci, just one final piece of wisdom to leave our readers with… What is the most common styling mistake you come across?

To my previous point, the most common styling mistake that I notice, it not letting go of items that don't fit the vision for your home.

That, or not being creative with beautiful storage solutions!
---