Posted by The Canningvale Team on 2nd May 2017
This week for our Get Inspired Series, we interviewed Australian based interior stylist Heidi Mumford. Combining a minimal base with pops of bright colour through flowers and artwork, her feminine and fresh aesthetic has attracted a loyal following on Instagram. This Q&A offers styling tips for your home and provides a sweet dose of design inspiration.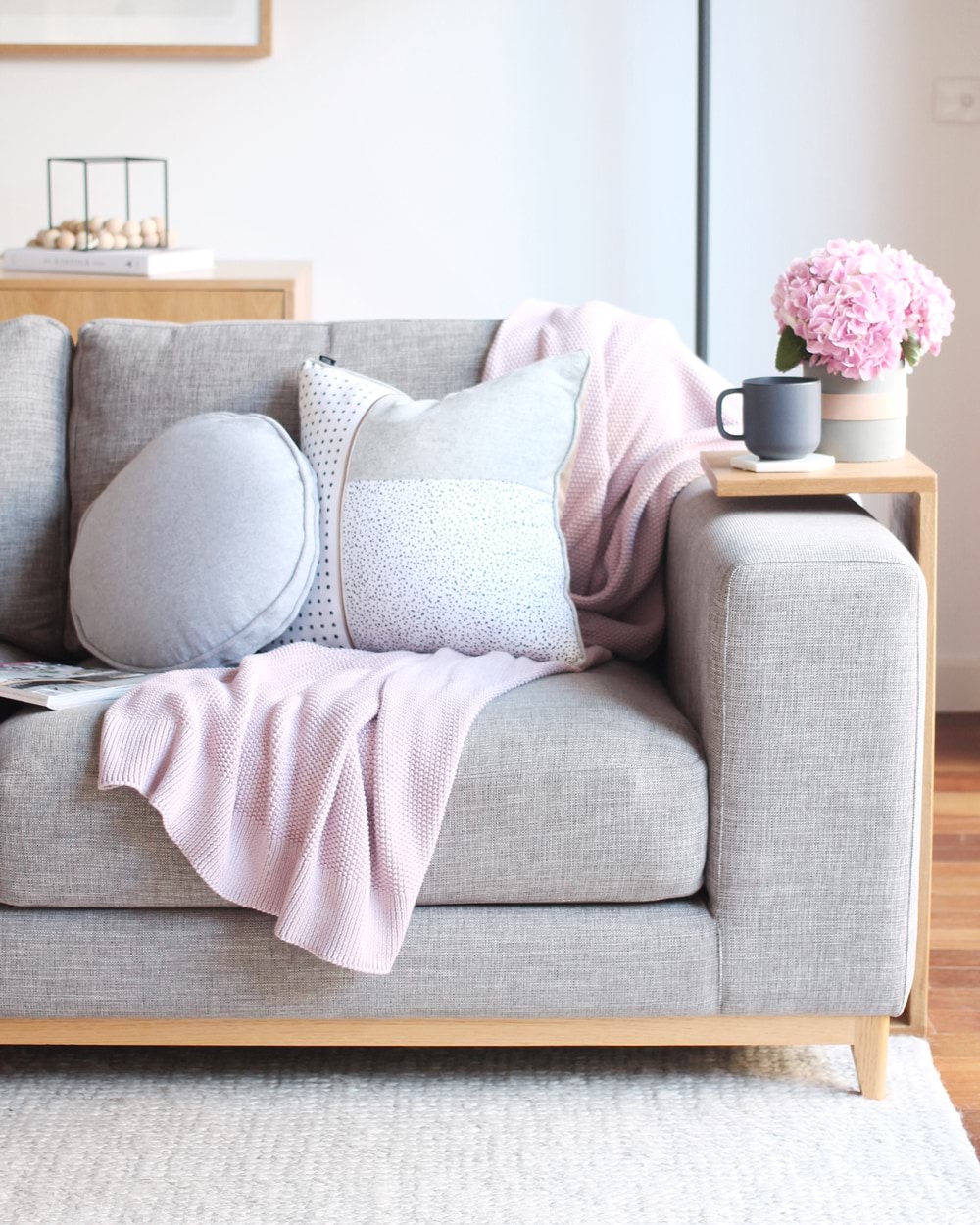 1. Tell us a little about your background and what path led to what you are doing today?
I've always had a fascination with scandi furniture and décor, the first thing I saved up for when I was a teenager was a new bed. My friends were saving for cars and overseas gap years, my priorities were a little different. My husband and I bought our first house in our early twenties and from then I became fixated on styling and decorating. Two years ago I was unwell and couldn't work for a period of about 3 months. I started posting the odd photo of our house on Instagram and was blown away by the response. I studied marketing at uni so I always had an interest in social media, but never did I think I could actually start to build a career out of it.
2. How would you describe your individual interior style? What colour palette do you typically work with?
My interior style in constantly evolving. I've always loved the scandi look but I can't help incorporating some bright colours as well through flowers and artwork. I have an obsession with everything pink and this seems to be evident in my Instagram feed. I'm really starting to embrace the minimalist look at the moment too. People quite often think they need to fill every space of their home and it can be very overwhelming. I'm becoming more drawn towards neutral colour palette's and natural finishes, like concrete, timber and marble. They are timeless and can easily be updated by changing soft furnishings. In saying that, I love a challenge and would embrace any style that I had the chance to work with.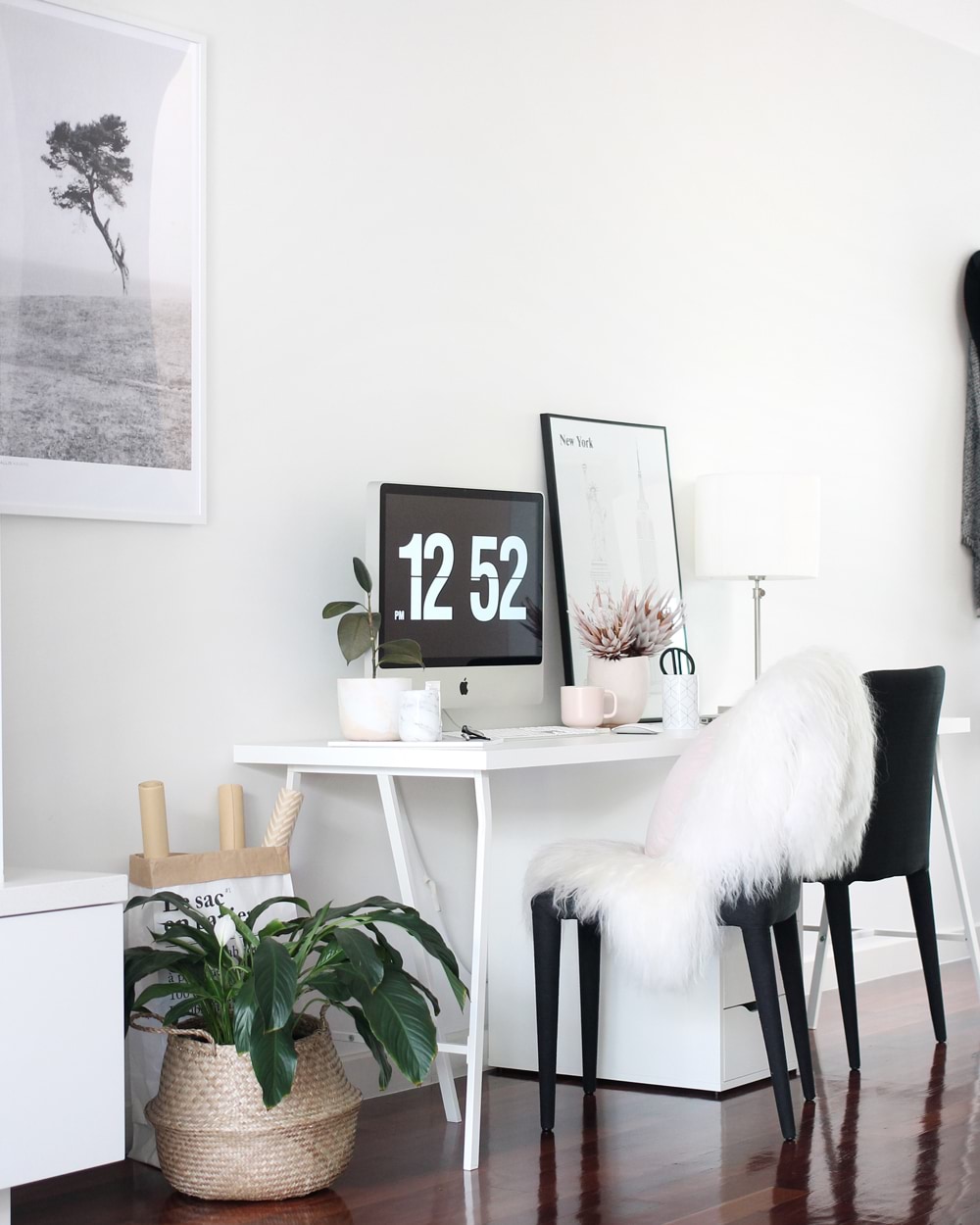 3. You recently styled our Valentini Royale Luxury Knit Throw. What are your styling tips and describe the look you were trying to achieve in the photos below?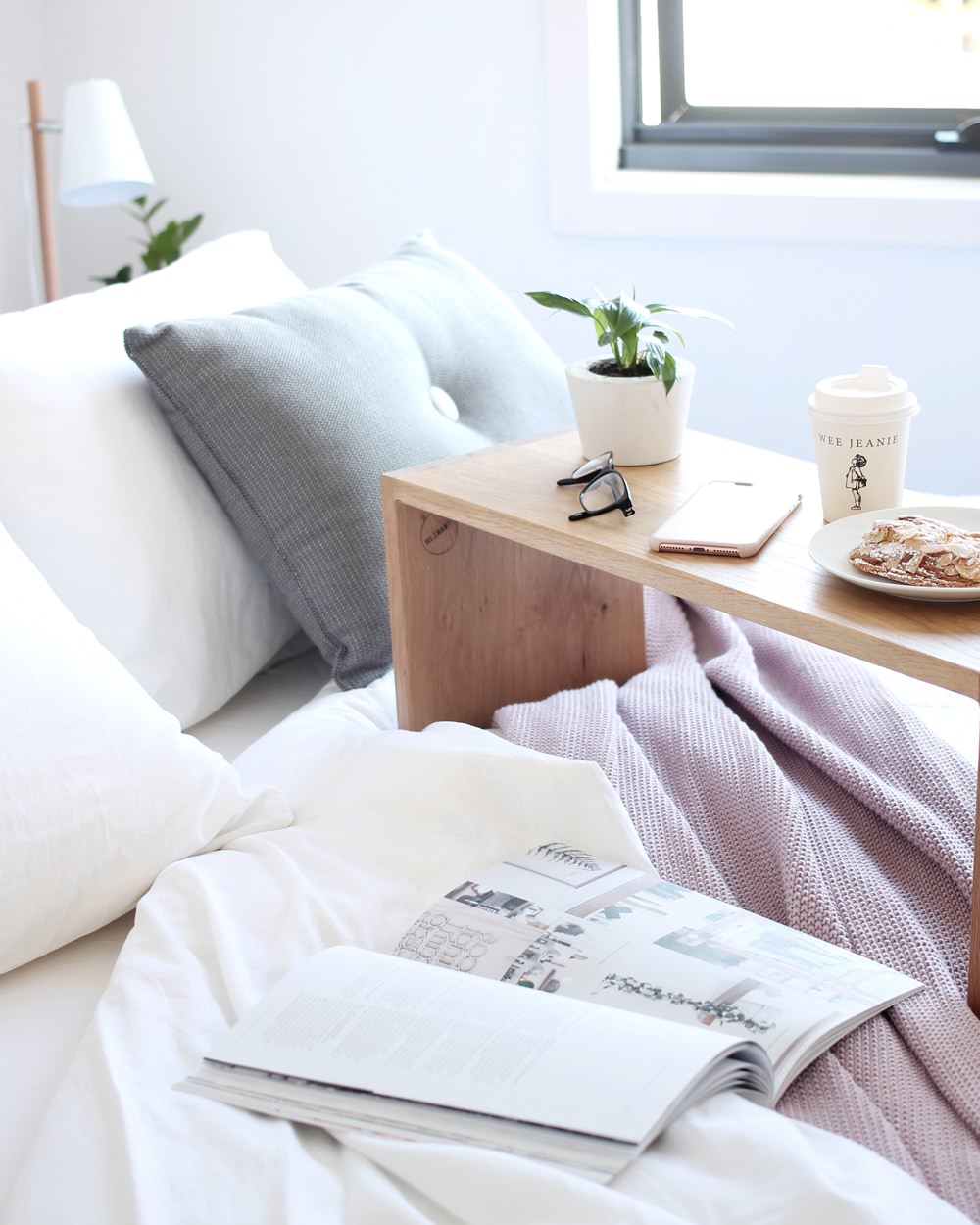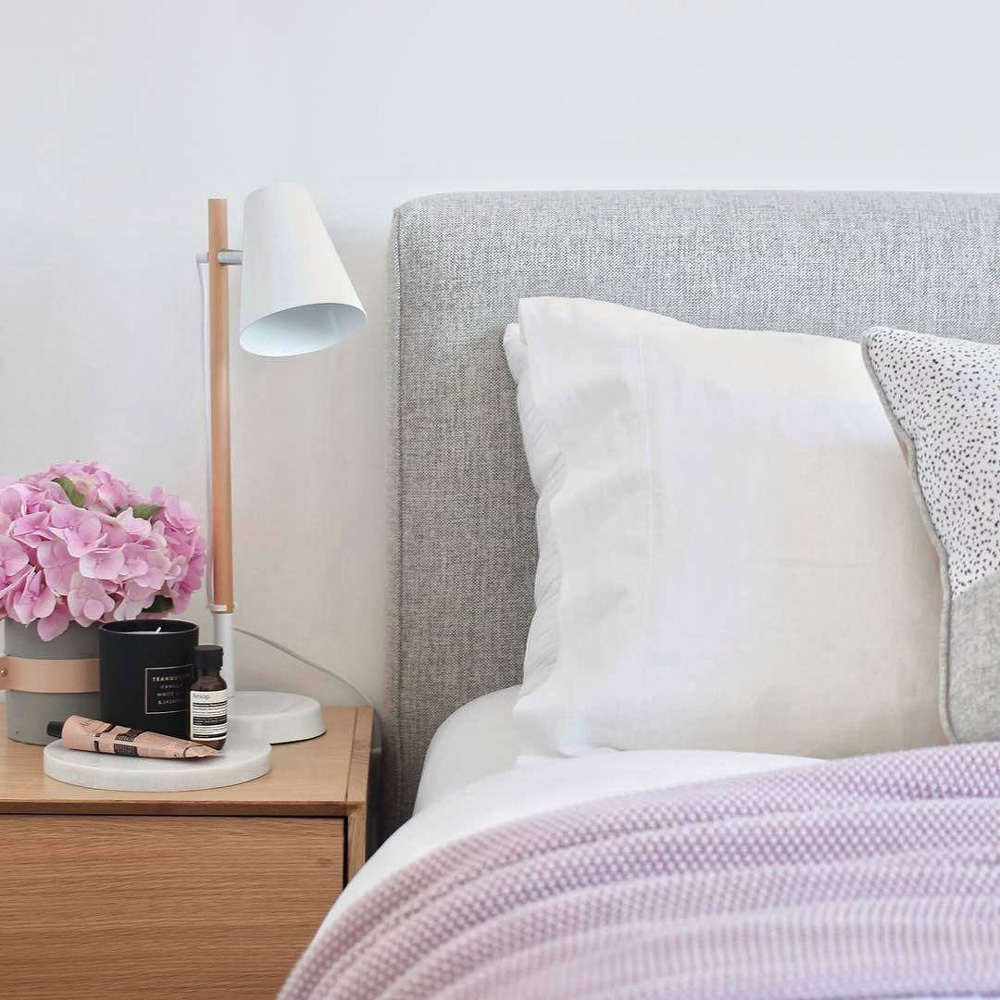 I styled the Royale Luxury Knit Throw in our bedroom which is a great addition to add that extra textural layer. I think it's important to create a bedroom that is inviting and warm, especially considering we spend a great deal of our lives sleeping. I've always loved white bedding and it can be easy for this to look stark and cold. The best way to avoid this is to add layers to your bed, especially in winter when it's a necessity. This can be achieved through throws, furs and cushions. The look I was trying to achieve in this image is feminine and luxurious. Candles and fresh flowers are always the best way to achieve this look, and of course the pop of pink adds that extra wow factor.
4. Where do you seek inspiration for your work and who are your biggest influences?
My biggest source of inspiration has always been Instagram. I follow so many talented stylists and inspiration pages, I can easily lose hours scrolling and interacting with some incredible people. Some of my favourite accounts are Immy and Indi, Oh Eight Oh Nine and My Nordic Room. Pinterest is also a fun way to gather ideas. I'm forever pinning trends and styles that I love, and it's interesting seeing how much my style has changed over the years too.
5. What's your advice for people who want to get into interior styling?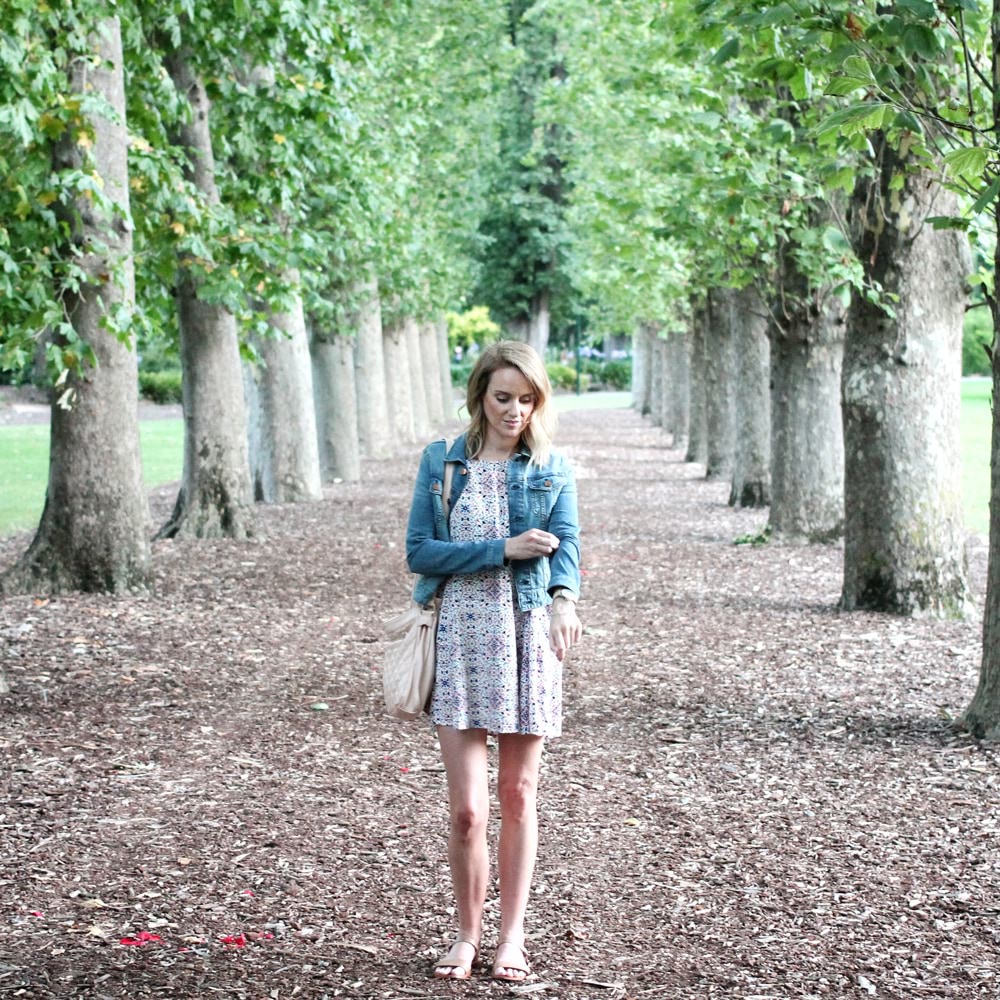 If you have a real passion for interiors, my advice would be to follow your heart. There are so many courses out there now, and it will always be a growing industry. It's incredible how much the property styling industry alone has grown over the past few years. Also get to know people in the industry. I found Instagram useful for this because it's a great platform for meeting people. You'll be surprised what opportunities come your way when you put yourself out there.
6. What is your life motto?
My life motto is 'do whatever makes you happy'. Sometimes it's easier said than done, but I definitely think if you do something you love, you won't work a day in your life.