Posted by The Canningvale Team on 30th Dec 2021
New year, new you?
Personally, we think you're pretty fab and don't need to change 😉
But since we've spent the better part of the last year in our homes, it might be time to change things up to help rebalance and make the most of the year to come 🥳
Make your own private oasis 🌴
It's pretty rare that we have time for proper self-care.
Our solution? Build an at-home oasis ✨
Love a deep soak in a tub? Grab some plush and lush towels (we recommend our bathing beauties Aria – they'll truly make your skin sing) and your favourite scented-candle, and create your very own bespoke soak 🛁
Looking for all your sweetest dreams to come true in 2022? 🍭😴
Our Lustro 100% Bamboo bedding is for those looking for a silk-smooth bedtime companion who is destined to be your one and only. They're also super eco-friendly, so love the earth as much as you love your home 🐼

If you're more of an eco-warrior at heart, try our Sofi Organic bedding. They're as soft and gentle to your skin as they are to the planet 🌏
Spring clean your linen closet 🌸
Have trouble letting go of the past?
We get it; towels, sheets and quilt covers have been gifts from those we love, as well as once adored pieces that suited our past taste and style.

But it's time to let go and start afresh in the new year. So spend a quiet afternoon with your fave show playing in the background and sort through your towels and linen.

Depending on the quality and condition, you can:
Donate them to animal shelters, domestic violence charities and second-hand stores - but make sure you call them first to check they're needed!

If they're new, regift them.

Upcycle them into fancy new items. For some ideas,

check out our blog here

.
Rearrange your furniture 🛋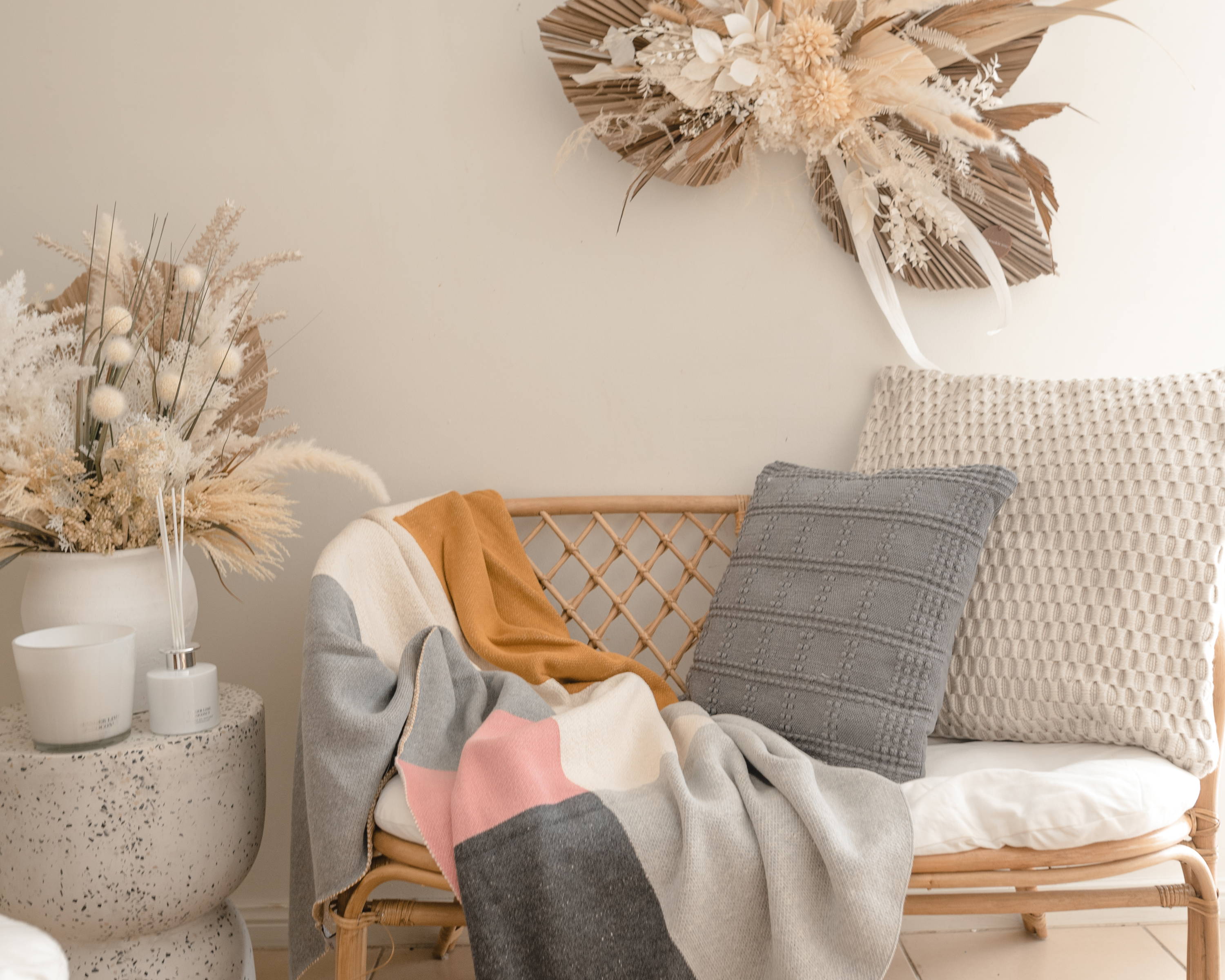 Prefer to re-arrange rather than change?
We hear you.

Simply moving your couch and adding a lamp to change the lighting, or moving your favourite armchair into a corner and adding a small bookshelf to create a mini reading nook, can change the energy of an entire room.
Have a think about what you want to get out of the space and have a play.
Looking for the perfect vibe for your tribe? Our Tribu Collection is beautifully boho, and enhances any space. With stunning symmetrical lines that capture the wanderlust of roads well travelled, these beauties can be used on their own as statement pieces or fit in harmoniously with the rest of your style.

What New Year's Resolution did you make for your home? Be sure to share it with us over @Canningvalelove