Posted by The Canningvale Team on 12th Jan 2022
Get red-hot in bed during the summer months? ☀
Here's our top 4 secrets for choosing the sweetest sheets to help you follow your summer dreams (straight to bed) 😴
Does thread count count? 🧵
Yes.
High thread count = warmer, so better for the winter months

Low thread count = cooler, so better for the summer months
Our Sogno Linen-Cotton Collection is not only buttery soft with a whipped cream texture, it's light throughout the night to help you catch your breath – making it the best catch of the summer season.
---
Natural fibres are more breathable, so will be your perfect match when things get heated in the middle of the night.
Our top picks for the summer season are:
---
3. Keep things light at night

The more lightweight you sheets are during summer, the better.
Our Vintage Softwash Collection are always stealing hearts in the warmer months as they offer a super-soft touch, plenty of breathing room, and keep things light all throughout the night.
---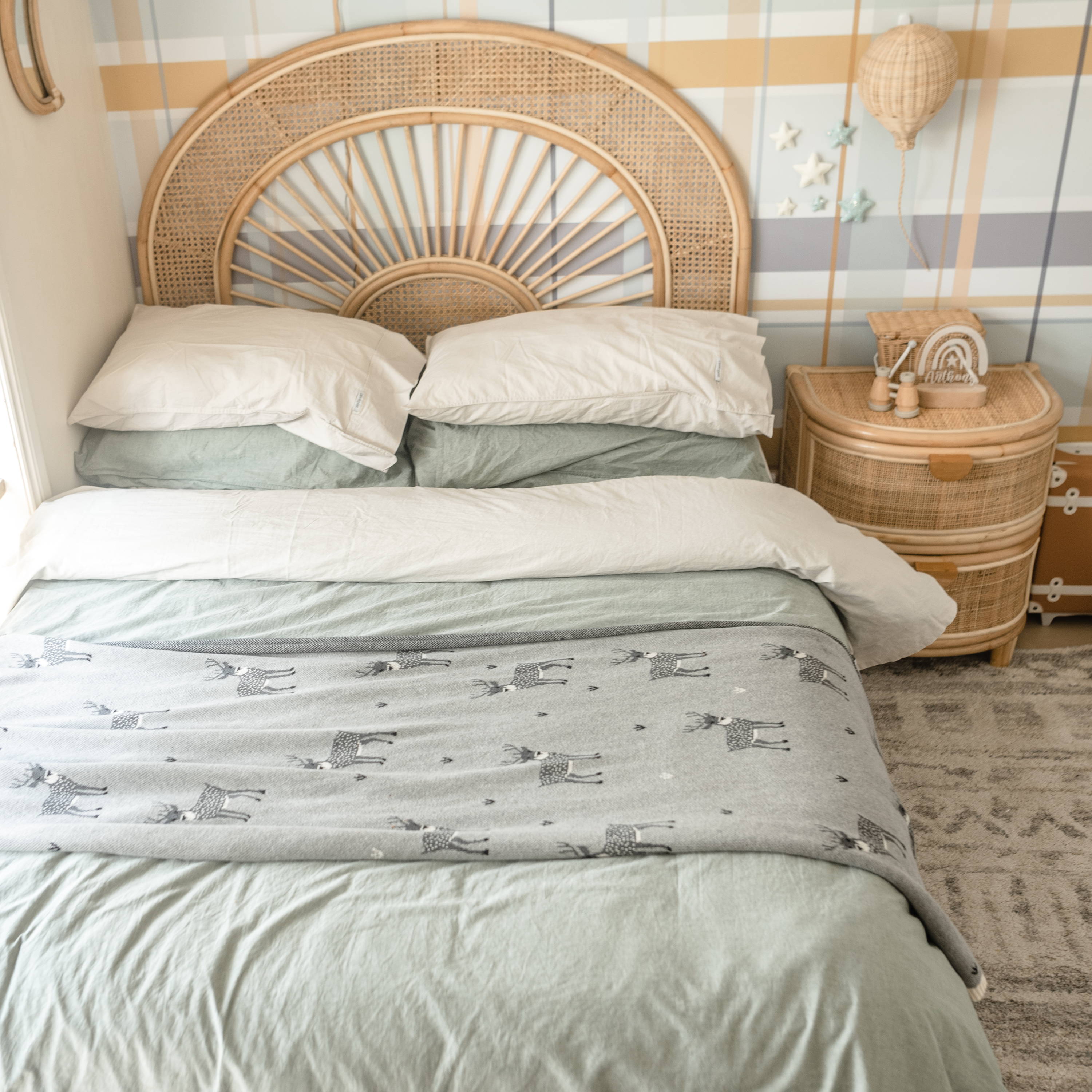 Dark colours absorb light during the daylight hours, which means they retain heat hours after the sun has gone to sleep.
But light colours reflect light, so will be your BFF during the summer months.
---
How'd you go? Find your perfect summer love? Be sure to share your summer styling with us @Canningvalelove