Posted by The Canningvale Team on 16th Dec 2020
Here's how to keep your cool on hot summer nights.
1. Get the thread count right
High thread count sheeting tends to be warmer, whereas a lower thread count is better suited to summer months. Canningvale's Sogno Linen Cotton Collection is just right for Australian and New Zealand summers. The unique blend of linen and cotton is thermo-regulating, keeping you cool when hot and warm if you happen to have the air con up too high.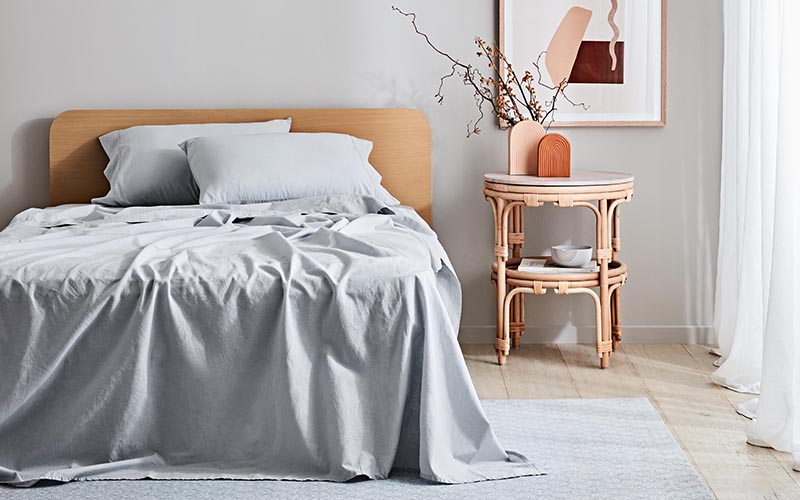 2. Go natural on bed linen
Natural fibres are best because they're more breathable, perfect for when things get heated in the middle of the night. Synthetic fibres offer poor ventilation, cotton blankets, linen cotton sheets and bamboo sheet sets are a better option.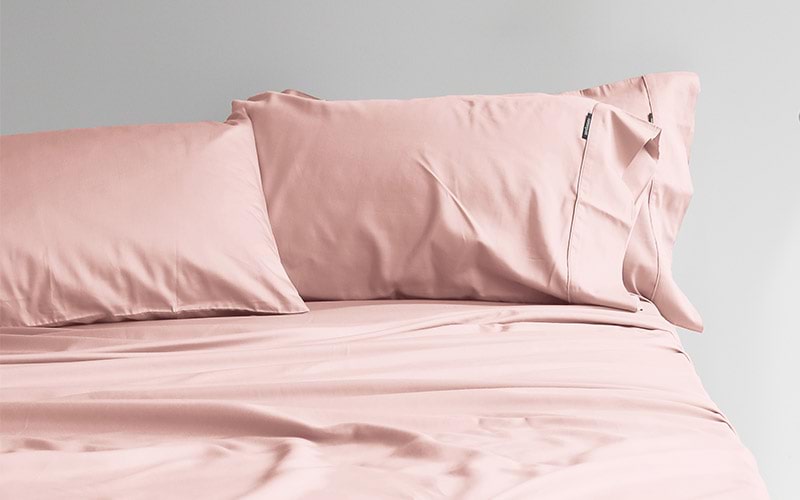 3. Go light
When it comes to choosing summer bed sheets, the more lightweight the better. Canningvale's Vintage Softwash Collection has been a standout this summer with customers. They love the softness and coolness this product provides in the warmer months.
4. Think white (or pastel)
Dark colours absorb light during the daylight hours, which means they retain heat hours after the sun has gone down. Light colours reflect light, which means they don't retain heat. This is especially relevant, if your bedroom has large west-facing windows.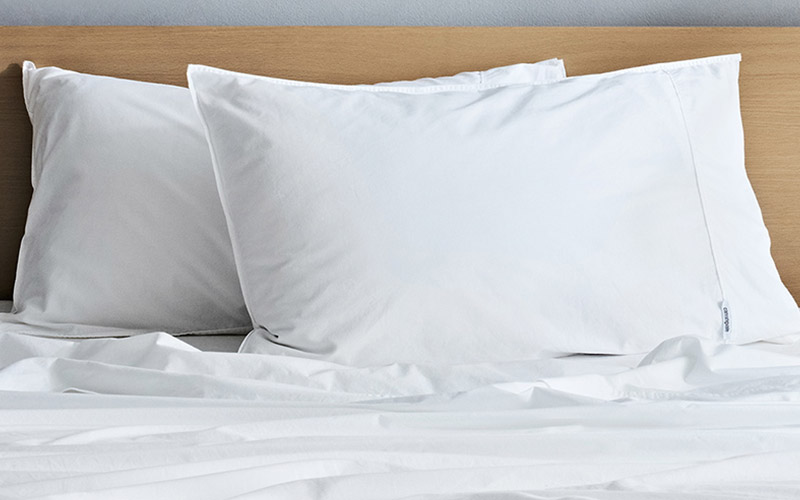 Featured Products
- Sogno Linen Cotton Bed Linen Collection
- Luxury Cotton Waffle Blanket Queen
- Alessia Bamboo Cotton Bed Linen Collection
- Vintage Softwash 100% Cotton Bed Linen Collection
You May Also Love
- 6 Ways to Cool Down If You're a Hot Sleeper
- How To Prepare Your Bed For Summer