Posted by Canningvale team & Rachel Walton on 20th Dec 2019
With the stressful demands and hectic nature of our everyday life, wouldn't it be nice to get away and enjoy a spa day anytime you want? While this fantasy may seem out of reach due to financial or practical limitations, don't fret. The good news is that large or small, new or old – any bathroom can be turned into a home spa. It doesn't require an architect and thousands of dollars in renovation. With some cost-effective changes and by incorporating a few elements, any home bathroom can transform into a restful and rejuvenating sanctuary.
This week we are delighted to have interior stylist Rachel Walton here sharing her 8 simple steps for styling a spa inspired bathroom. She will show you how to create a bathroom that will serve as the perfect place to relax, unwind, and indulge the senses. Over to you Rachel.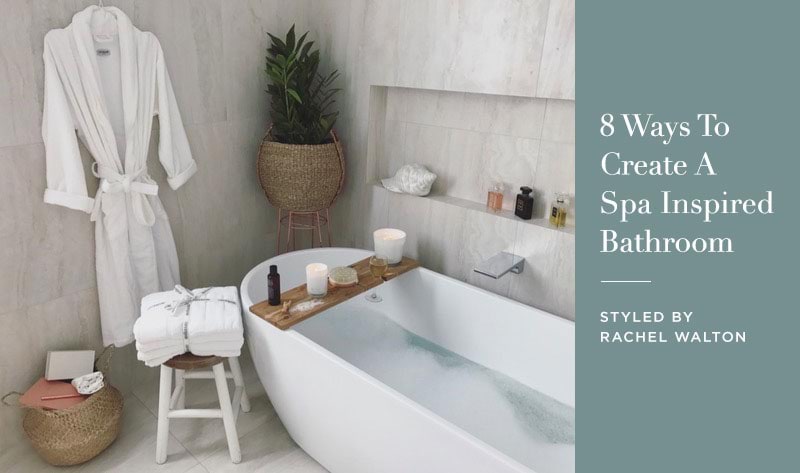 What better way to unwind after a hard day at work than in the luxury of your own private spa. Relax and rejuvenate as the day washes away from you, cleansing your energy, shifting your focus, as you reconnect with your inner Zen. Achieving this look in your own bathroom is actually a lot easier than you think. Think natural organic elements, luxurious textures and calming fragrances to soothe the soul and calm the mind. Here are my 8 steps to creating your own spa experience:
1. Add some greenery.
Bring the outdoors in with a gorgeous green plant in an organic inspired wicker basket. Nothing says sanctuary more than a gorgeous plant! The Zanzibar plant, as I've used in my bathroom shown in these images, thrives on neglect so there really is no excuse not to have one!
2. Place a timber caddy over your tub for that must have glass (or bottle!) of wine as you soak in your bath of bubbles with soft relaxation music playing in the background.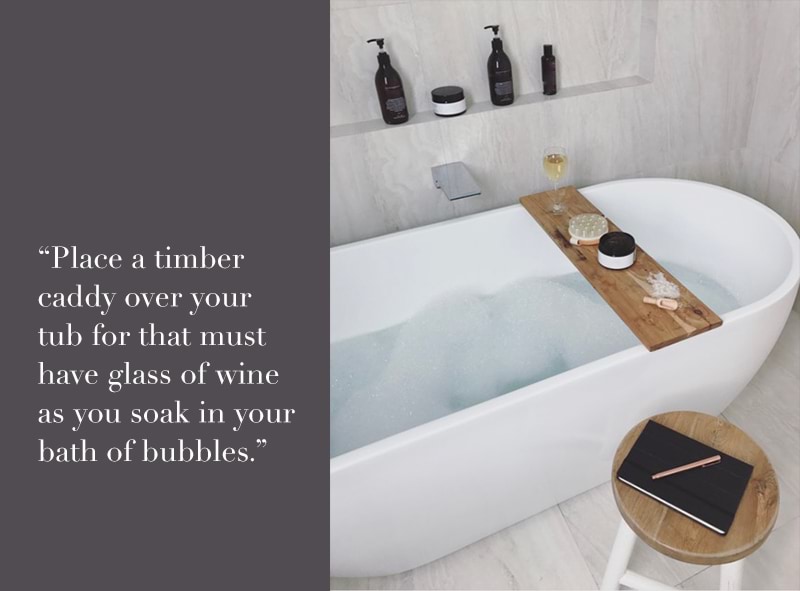 Treat yourself to some divine smelling bath salts and oils and position them neatly so the packaging is on display
3. Floor to ceiling tiles in calming neutral tones create the illusion of a larger space.
At the same time, it sets the scene for deep peace and relaxation.
4. Light some Canningvale scented candles with heavenly aromas for ambience and serenity.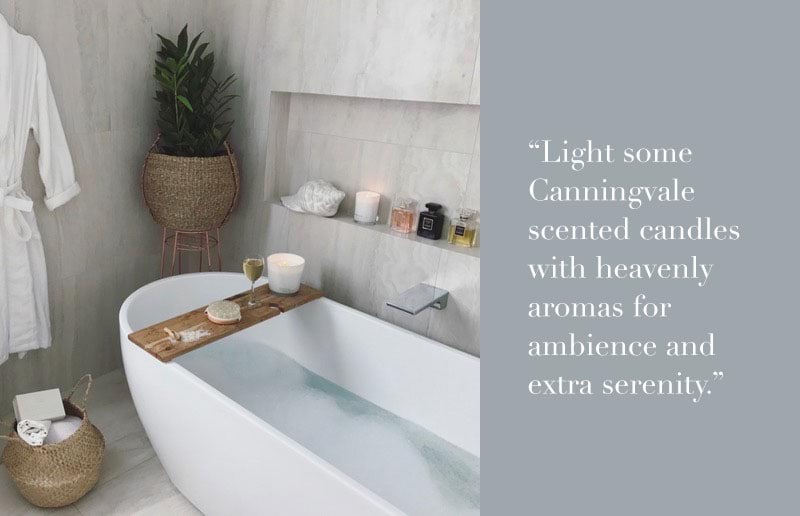 Place them close to your bath tub for an added touch of atmosphere. Must haves are Blood Orange & Grapefruit and Lily & Rose – they are both amazing!
5. Indulge in some fresh flowers for their beauty and fragrance.
Placing them on the vanity will turn a plain unit into one that is luxurious and beautiful.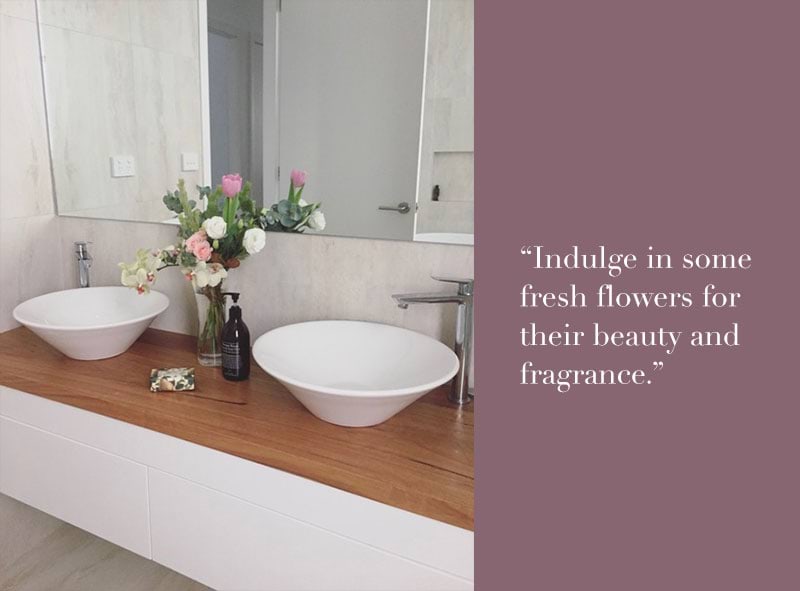 6. Dry off with the indulgent new Royal Splendour Canningvale towels.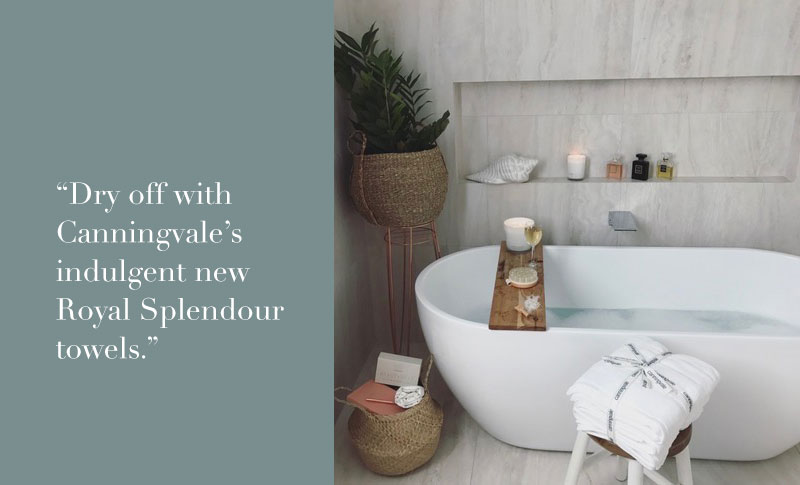 After that, slip into a luxurious bathrobe to really create that lush sanctuary experience.
7. Have some perfume nearby to spritz on the body after bathing if heading out for the night.
Display them neatly along with the bath salts and oils ensures they are not only presented well, but also within close reach.
8. Add some Canningvale silk pillow cases to your bedding to ensure a deep, restful and rejuvenating nights sleep.
Know you will wake up with soft, manageable hair as the ultra-low friction of silk eliminates the dreaded frizzy "bed hair".