Posted by The Canningvale Team on 24th Jul 2020
When Krystal Dahaby and her husband bought land in February 2010, they were determined to build their first home from scratch. The construction began in April 2011 and by December 2011, they moved in to their newly built house. Six years later, Krystal is now a mother of 2 girls with a beautifully designed home full of colour and life. In this interview, she shares her journey of starting with an empty house and designing it to be the stylish home her family love and cherish. Drawing on her experience, she offers her top styling tips, inspiration and favourite interior trends.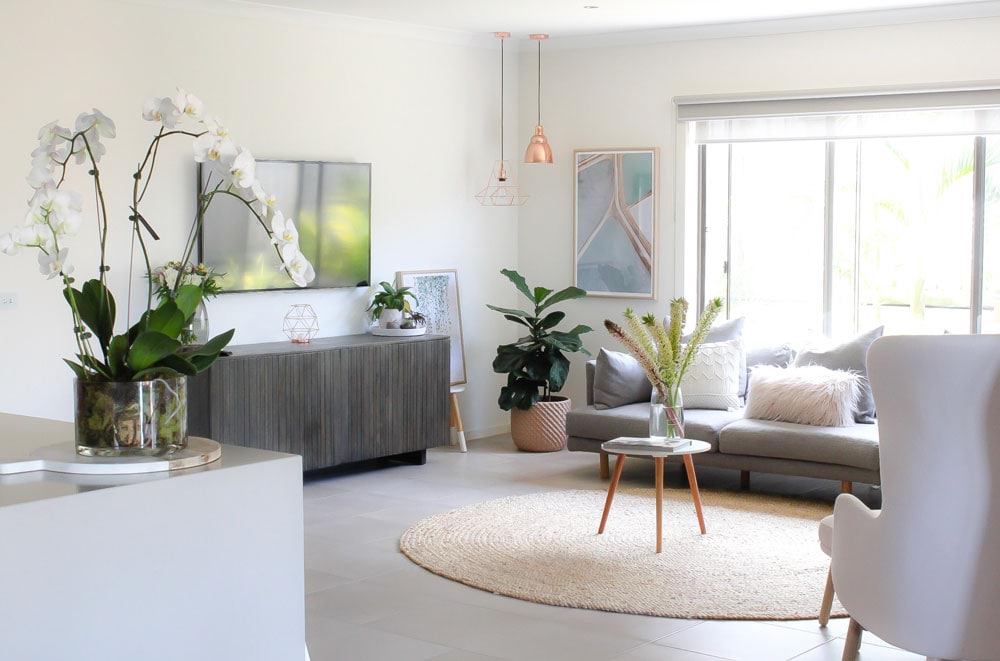 1. Introduce yourself and tell us about your personal interior style.
I'm Krystal, a mum of 2 girls, wife, wedding hairstylist and lover of interior and photography. My personal style is modern, minimalist, with pops of greenery and statement prints and art work. I love to mix up my wall art quite regularly and was lucky enough to marry a florist so we have fresh flowers and greenery all the time. With saying all that though, my style is ever evolving and I am constantly restyling my home.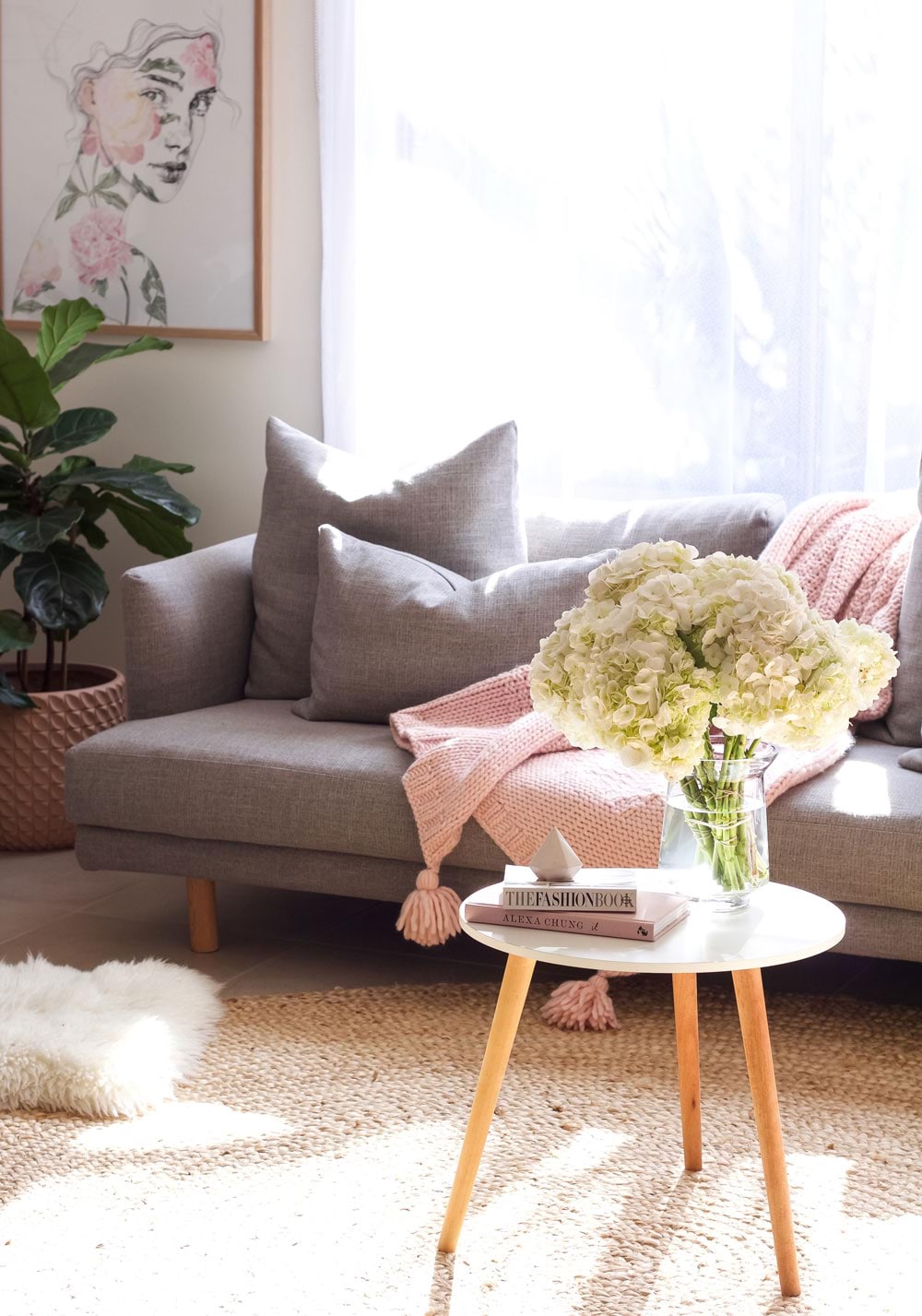 2. What determined your passion for interior styling? Tell us about the moment when you decided to pursue a career in it.
Definitely having my own home to decorate, grew my passion for interiors. It started off when I was designing my daughters nursery, I just had so many ideas and I got so much joy out of seeing my ideas come to life! In 2016 I started HouseofHarvee to share what I had done with my home and over the past year I have been so lucky to grow and share my work with others. I don't know if there was an exact moment, it kind of just happened. Businesses began to approach me wanting to work together, from that I have been able to grow a passion into a little business.
3. What do you love most about your home?
I love that we built it from scratch. For the first 3 years we had hardly any furniture and nothing on the walls. We did it slowly but surely and now I love the pieces we have. My girls bedrooms are definitely my favourite rooms in the house though :) Don't get me wrong, there are still so many things I would change ;) I want to repaint the whole house (don't tell hubby).
4. Where do you turn to for inspiration when decorating your home? Which designers are you influenced by and name your favourite resources for creative inspiration?
I love Instagram for interior inspiration. I get lost scrolling from page to page for hours. Back before Instagram, I loved going to display homes whenever I could. I would get so much inspiration from them and be bursting with ideas. I love accounts on Instagram like Immyandindi and Oliveetoriel that share so many gorgeous home styling pics. Pinterest is another tool I use occasionally. I buy many home magazines but honestly, I end up photographing them in my pics instead of reading them!
5. Your bedrooms are all beautifully styled, exuding a cozy and inviting feel. What's your top styling tips for creating a cozy bedroom?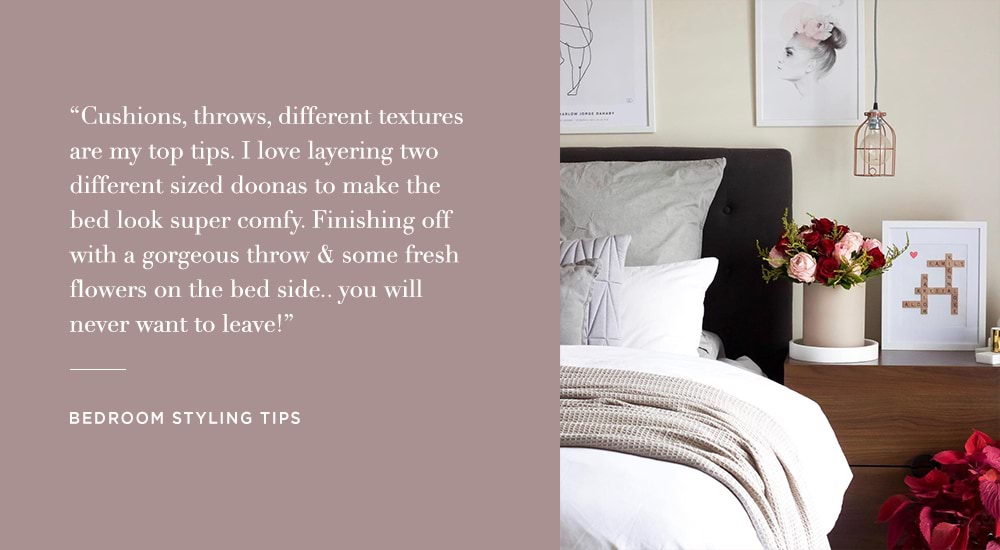 Thank you so much. I love layers! Cushions, throws, different textures are my top tips. I love layering two different sized doonas to make the bed look super comfy. Throw cushions are my weakness, I struggle to leave a homeware store without a new cushion. Lastly finishing off with a gorgeous throw and some fresh flowers on the bed side.. you will never want to leave!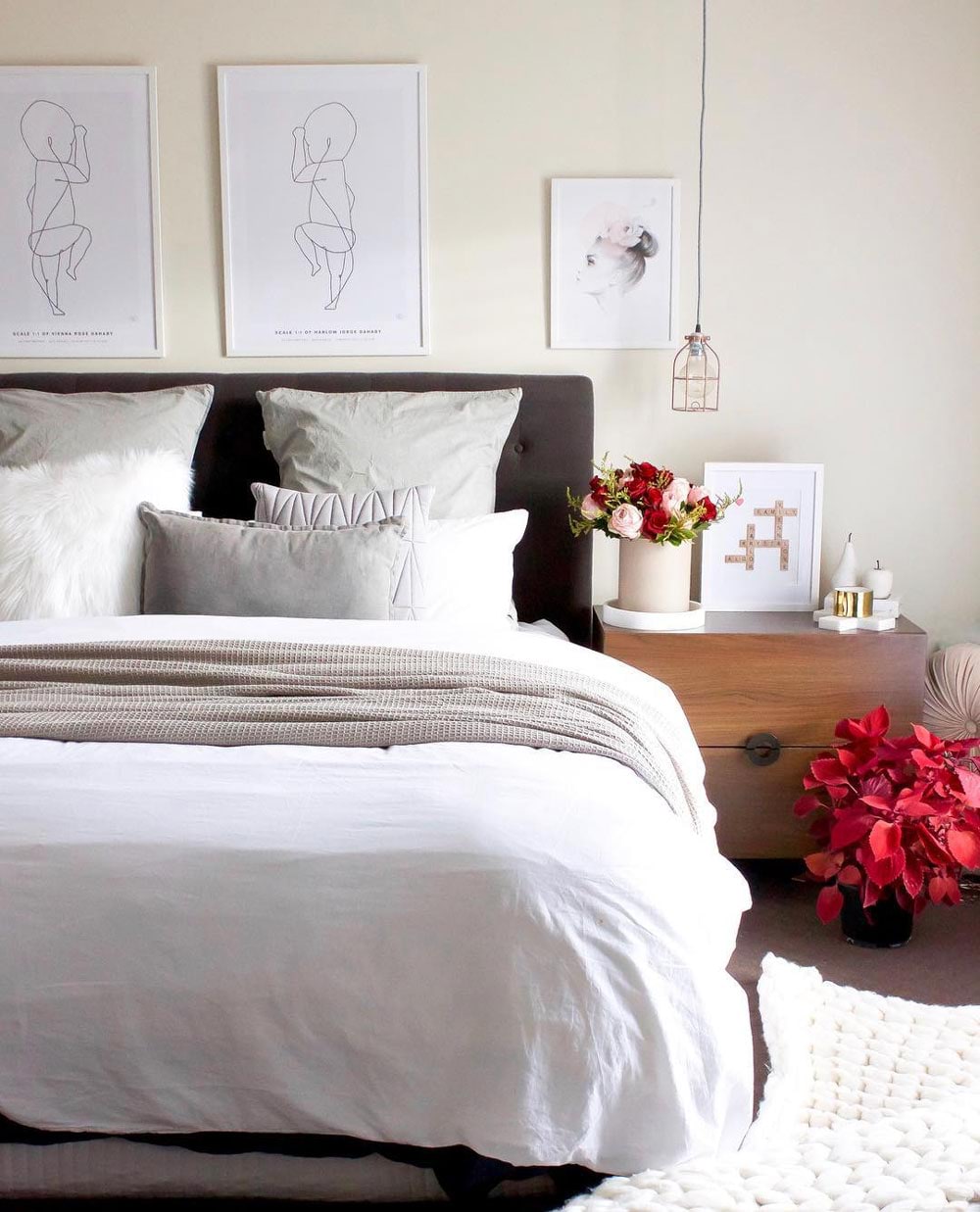 6. You also specialise in Kids' interior décor and styling. What elements are important when styling a kids bedroom?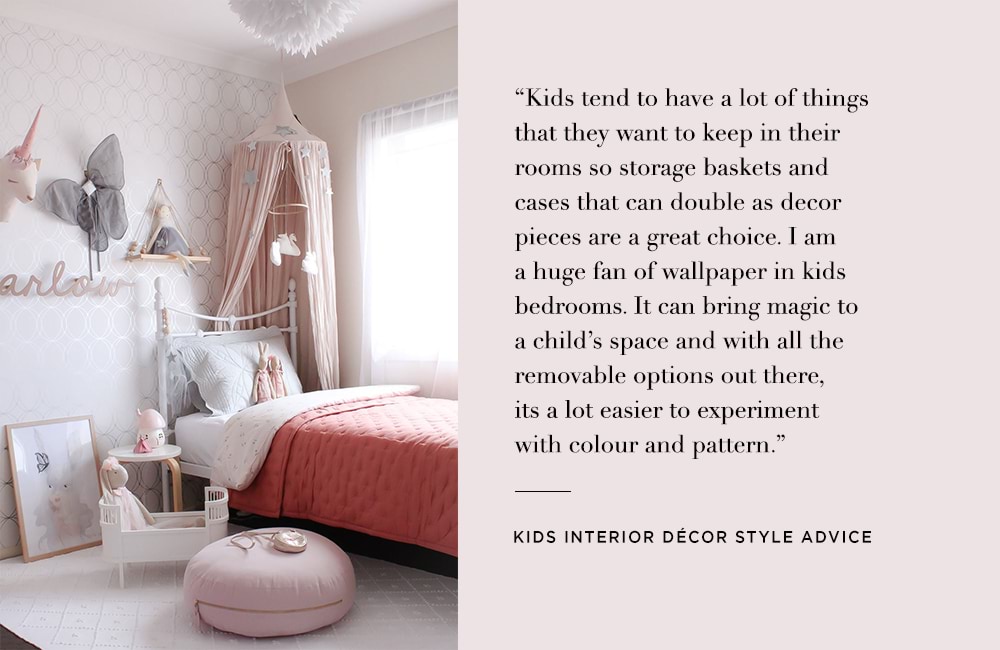 The obvious elements are the practical ones, such as storage which you can never have enough of. Kids tend to have a lot of "things" that they want to keep in their rooms so storage baskets and cases that can double as decor pieces are a great choice. I am a huge fan of wallpaper in kids bedrooms. It can bring that little bit of magic to a Childs space and with all the removable options out there its a lot easier to experiment with colour and pattern.
7. You recently styled our Sogno blanket and Vintage Euro Pillowcases. Can you tell us why you wanted to go for this look and guide us through how you styled the look?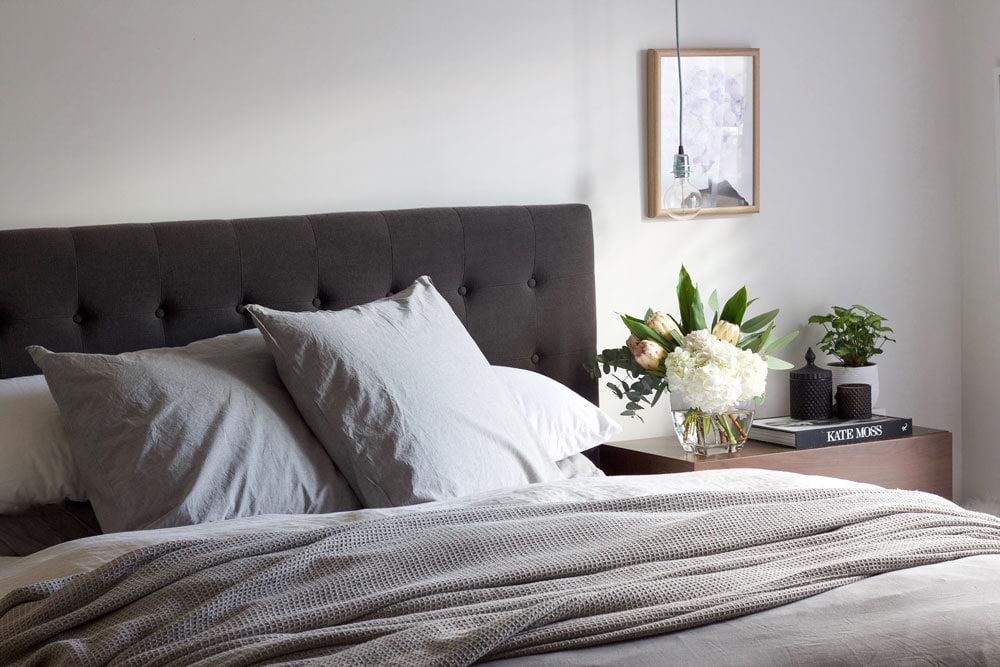 I'm in love with these two pieces from your range. The Sogno blanket is incredibly generous in size, so perfect for adding that touch of luxury to your bed. The European pillowcases are gorgeous and soft so they pair perfectly with the texture of the Sogno blanket. With the neutral colour of the blanket I wanted to add some depth so I went with a plain navy quilt cover so the throw would 'pop' and the grey vintage euros looked gorgeous up against my dark bed head.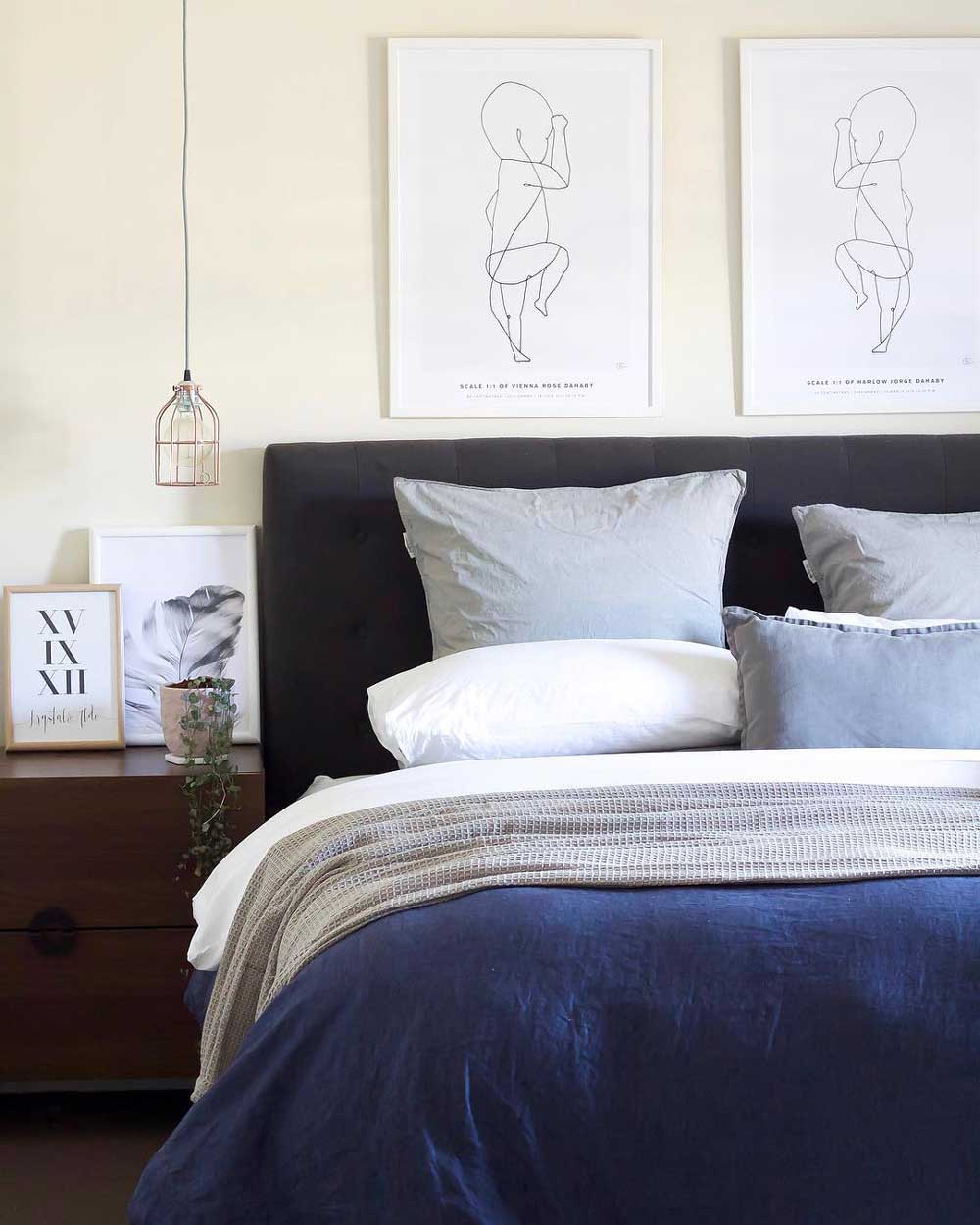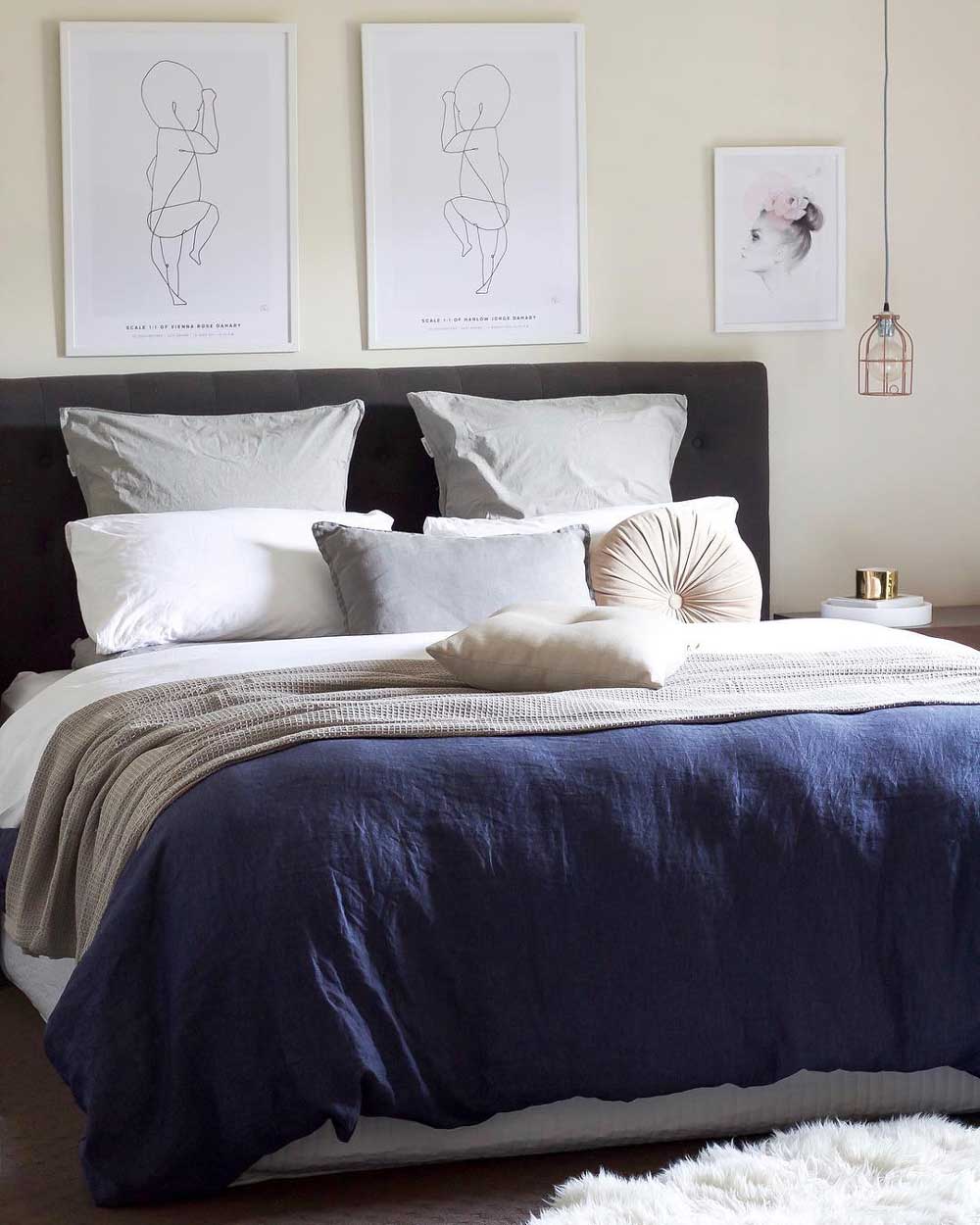 8. What are the hot interior design trends at the moment?
I believe there are so many different answers to this question. Everyone has a different opinion as to what works and what doesn't. But I'd have to say wallpaper is a huge trend at the moment, Colours like, green and plum are making their way into a lot of homes which I LOVE! I still adore marble and brass, which I believe will continue to be a favourite for a while. And you can not go past a gorgeous blush pink, whether it be a wall decor piece or just a statement cushion, everyone needs some blush pink in their lives :)
9. Lastly, what's your long term plan for your home?
I think the dream, the big dream, is to have more land and hopefully in our DREAM home we won't want to change anything (if that's possible).
---
Inspired by Krystal's style? Create the look yourself. Shop at Canningvale online today.