Posted by The Canningvale Team on 23rd Apr 2021
We asked Fiona Hammond, author of GATHER – a stunning collection of seasonal recipes inspired by produce from the Mornington Peninsula – for some ideas of what to serve for lunch this Mother's Day.
What vegetables should feature on the menu?
Mother's Day is in autumn, which is my favourite time of year. On the Mornington Peninsula, the pumpkin harvest is in full swing and we're also foraging for wild mushrooms – these flavours are a treat together.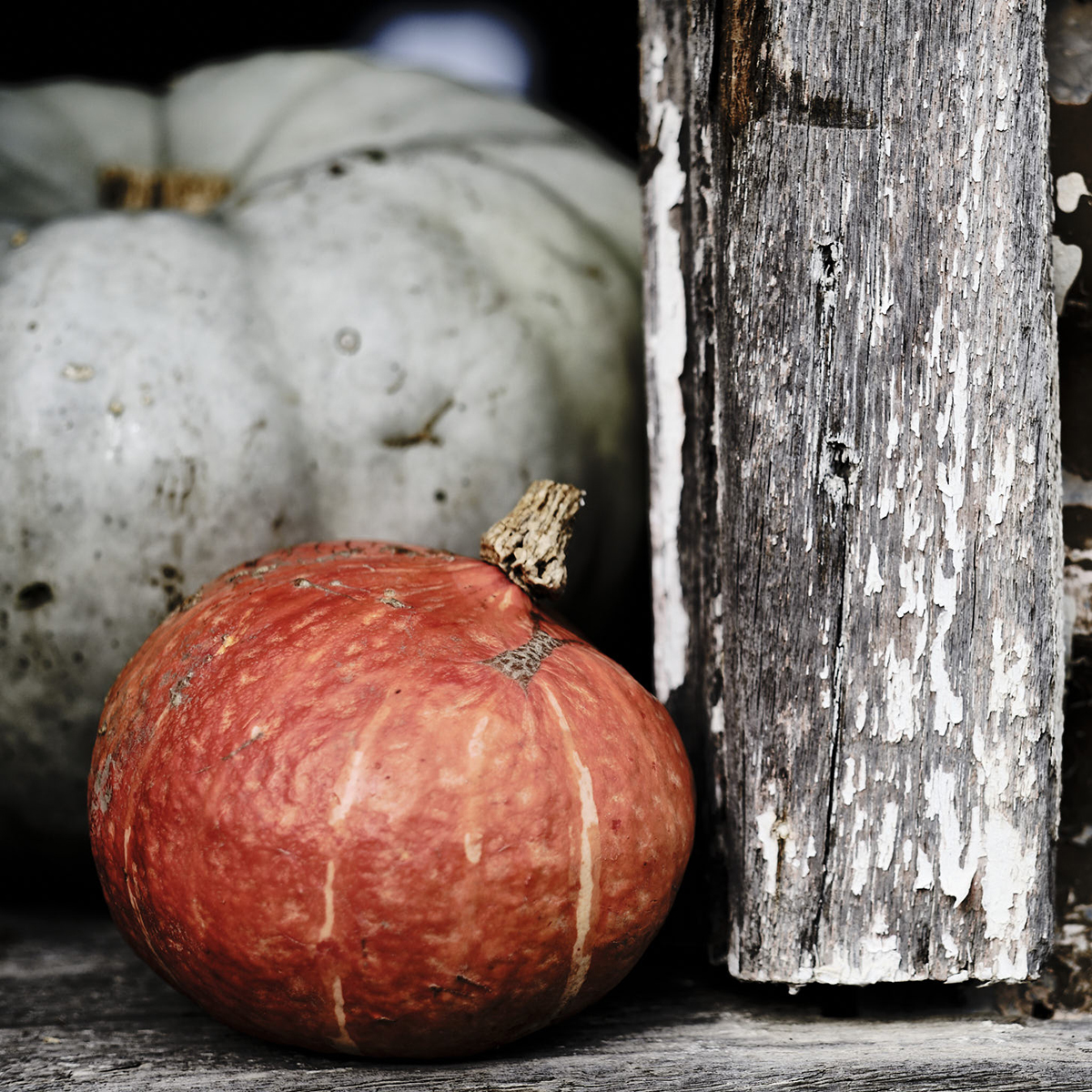 What are the secrets to making food look as good as it tastes?
Think about how the dish will be eaten and what you're trying to achieve on the plate – are you going for a rustic look, something dainty, or do you want to create more of a picnic vibe? Contrasting textures, coordinating colours and shapes are important to consider when creating a meal. You can then accessorise with servingware such as plates, glasses, napkins or boards that reflect the look and mood of the occasion.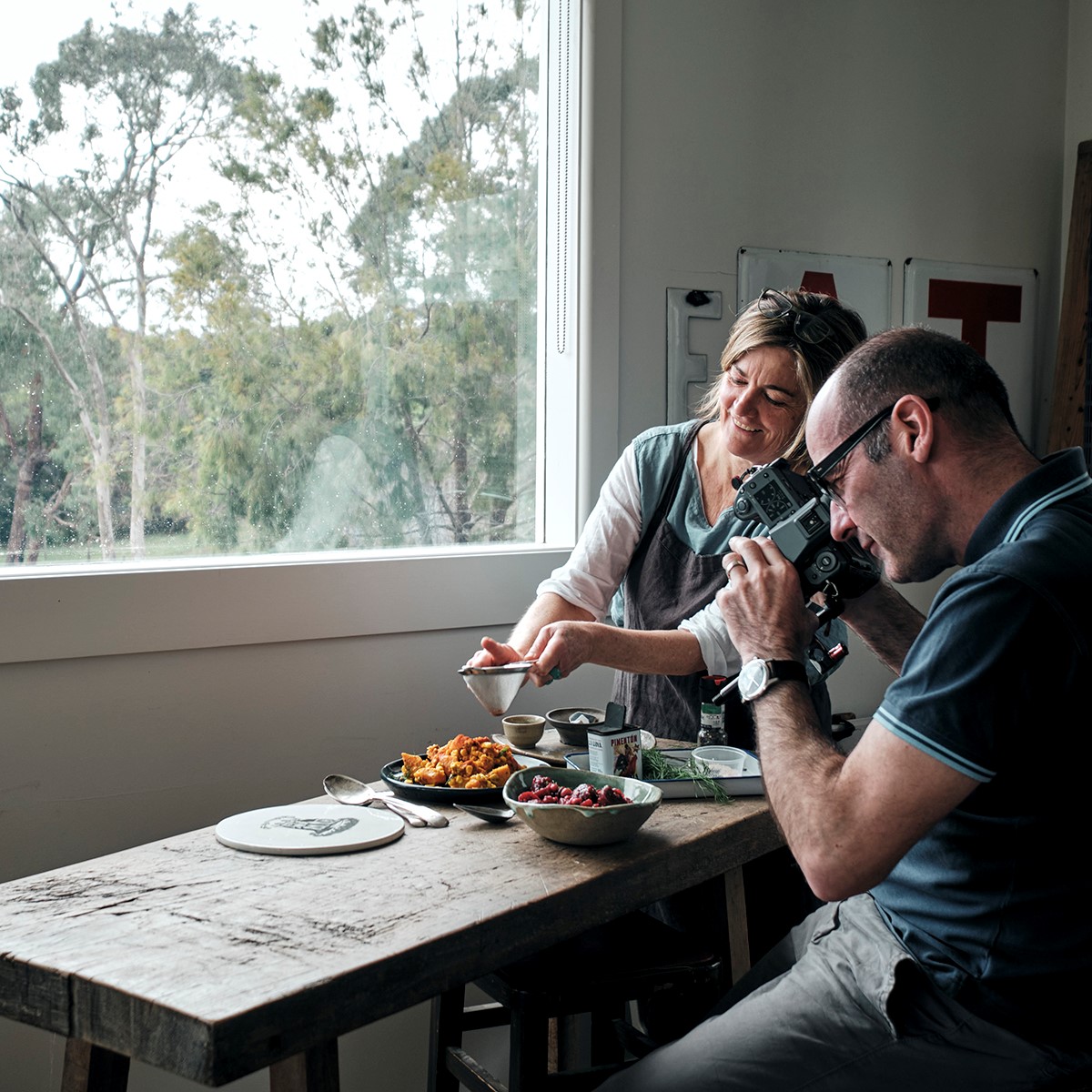 What do you love about preparing and sharing food?
My favourite times are when friends and family congregate in my kitchen space. The central bench is a refurbished 1960s butcher's bench. From there, I usually serve food to share from my eclectic collection of old plates and servingware (the collection is used throughout the book). This is my way of sharing love.
Is there a recipe in Gather that you think would be perfect for Mother's Day lunch?
Gosh that's a tough question :-)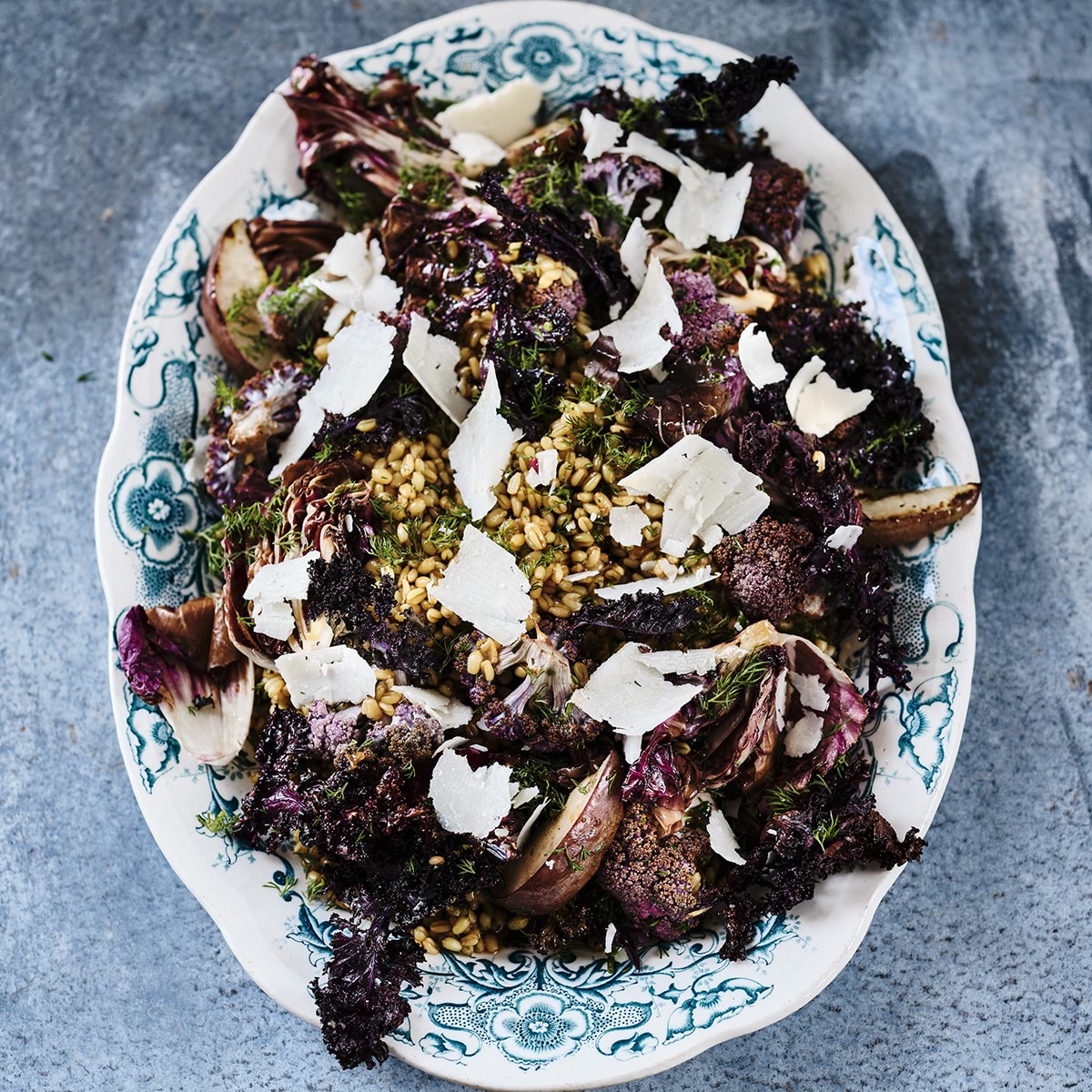 Personally, I'd enjoy the grain salad with grilled leaves and preserved lemon dressing (page 80). It's flavour packed, with the earthiness of the grain, sweetness of the pear, smokiness of charred leaves, and zestiness of the dressing. The recipe is versatile and suits most dietary requirements.
For an autumnal feel, you could add roasted pumpkin pieces to the dish – and for a protein addition, sliced poached chicken. It's also a recipe that can be prepared a few hours ahead. I like to serve it piled onto a platter.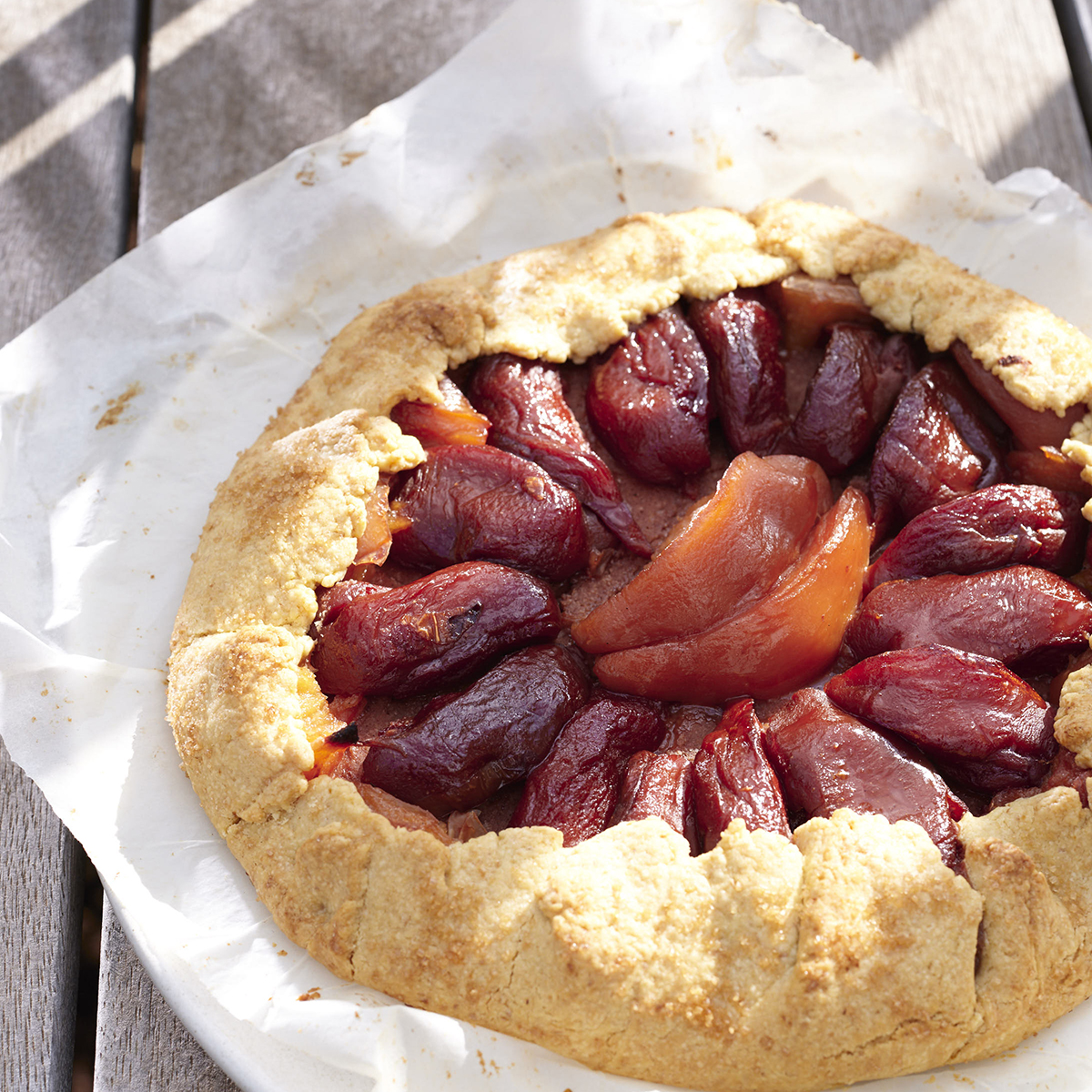 For dessert, a winner is the rustic quince tart (page 188) served with olive oil and orange ice-cream (page 192). The ice-cream is silky and sublime.
Gather showcases the Peninsula, as well as the amazing produce and vendors in the local area. Is there an ingredient that every wannabe cook can't live without?
It's hard to choose just one :-) But I'd have to say that Extra Virgin Olive Oil is a cook's best friend. Mornington Peninsula has exceptional olive oil producers.
What did your mum teach you about food?
To look for inspiration in seasonal produce and not to waste anything! We ate whatever was growing in Dad's vegetable garden and the surplus was pickled or made into relishes and chutneys. These supplies would be enough to stock the pantry until the next season arrived.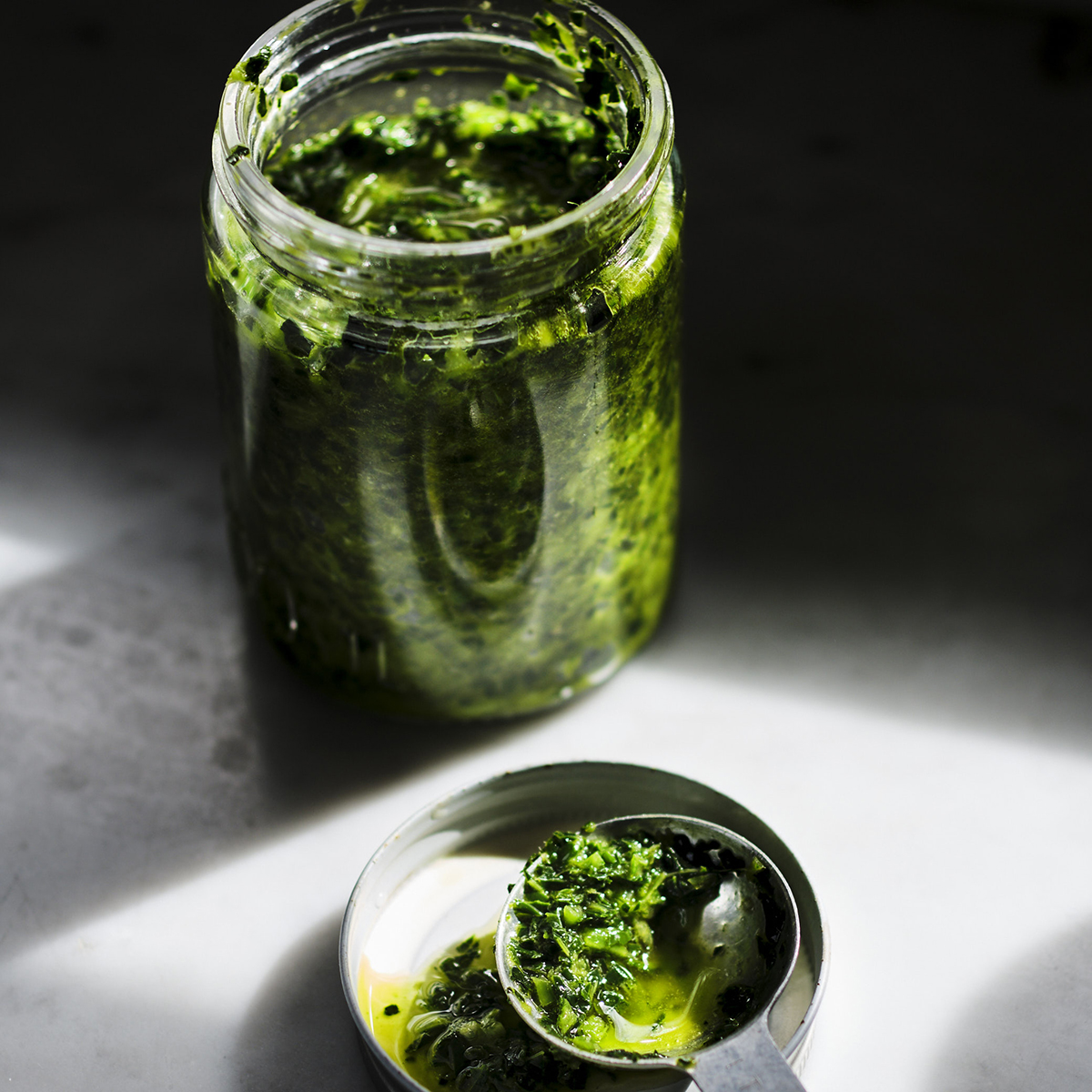 Any thoughts on how to encourage kids to cook
- Try growing your own food with children. If space allows, try chickens or fruit trees – but if there's only a little space, plant herbs.
- Visit farmers markets to buy and taste food at its seasonal best.
- Include children in the preparation of meals with age-appropriate tasks. The more involved they are in meal preparation, the more their confidence will grow.
- Eat meals together as a family.
- Avoid cooking separate meals and offer children the same food as adults.
You might also like:
How to have a five-star staycation