Posted by The Canningvale Team on 4th Apr 2019
Whether it's dinner with friends or a family breakfast, there's nothing quite like getting around the dining table for some scrumptious food and quality time with loved ones. Having a beautiful dining area means you can be proud to entertain guests and won't dread when it's your turn to host. For a touch of dining inspiration, here are some of the looks we love.
1. Pink Perfection
Pink velvet dining chairs are the ultimate in styling luxury. Combined here with a marble table ensures the look doesn't appear overly feminine. The beauty of velvet is that it's so soft to touch and makes for a dining chair that's as comfortable as it is stylish.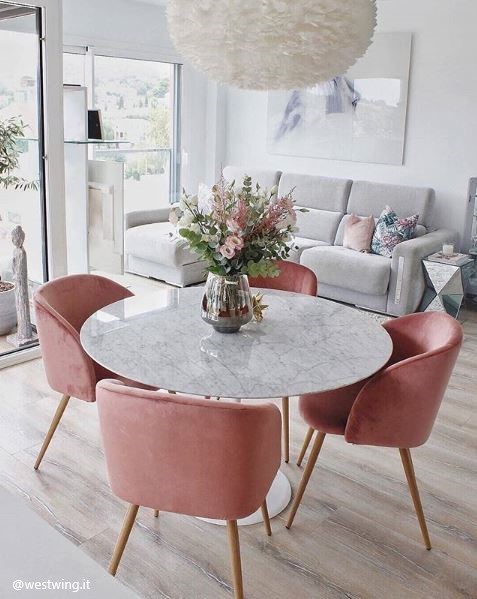 2. Natural Timber
We love this classic timber look with the addition of some flowers and a lush green plant as it gives a natural feel, bringing a touch of the outdoors in.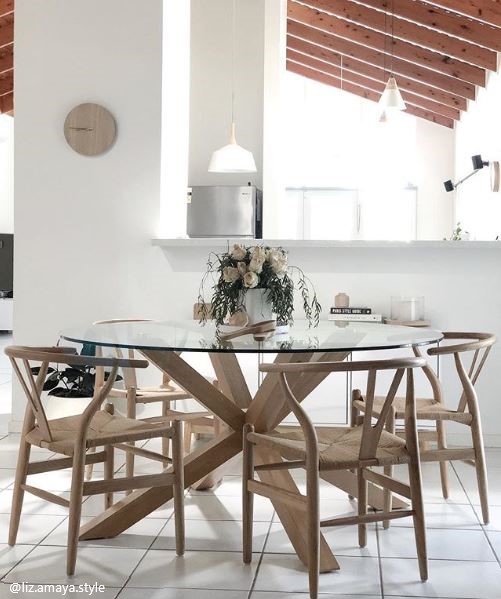 3. Stylish Monochrome
We love how bold and sophisticated this monochrome dining room is. It's been cleverly styled with only black, white or timber accessories, the only colour you'll find here will be in the food that's served on it.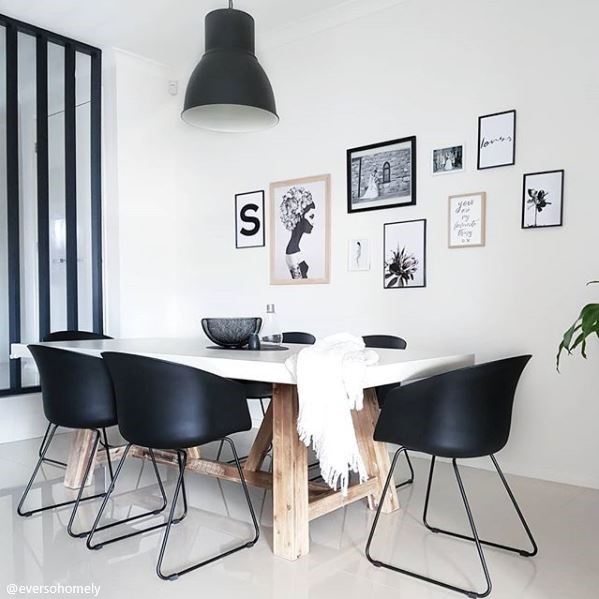 4. Simple Scandi
A look that transcends seasons and trends, Scandinavian design is characterised by simplicity and minimalism. This combination of modern timbers, clean edges and a neutral colour palette creates a feeling of tranquility and a space that looks relaxed and comfortable. It's easy to see why the Scandi looks remains popular year in year out.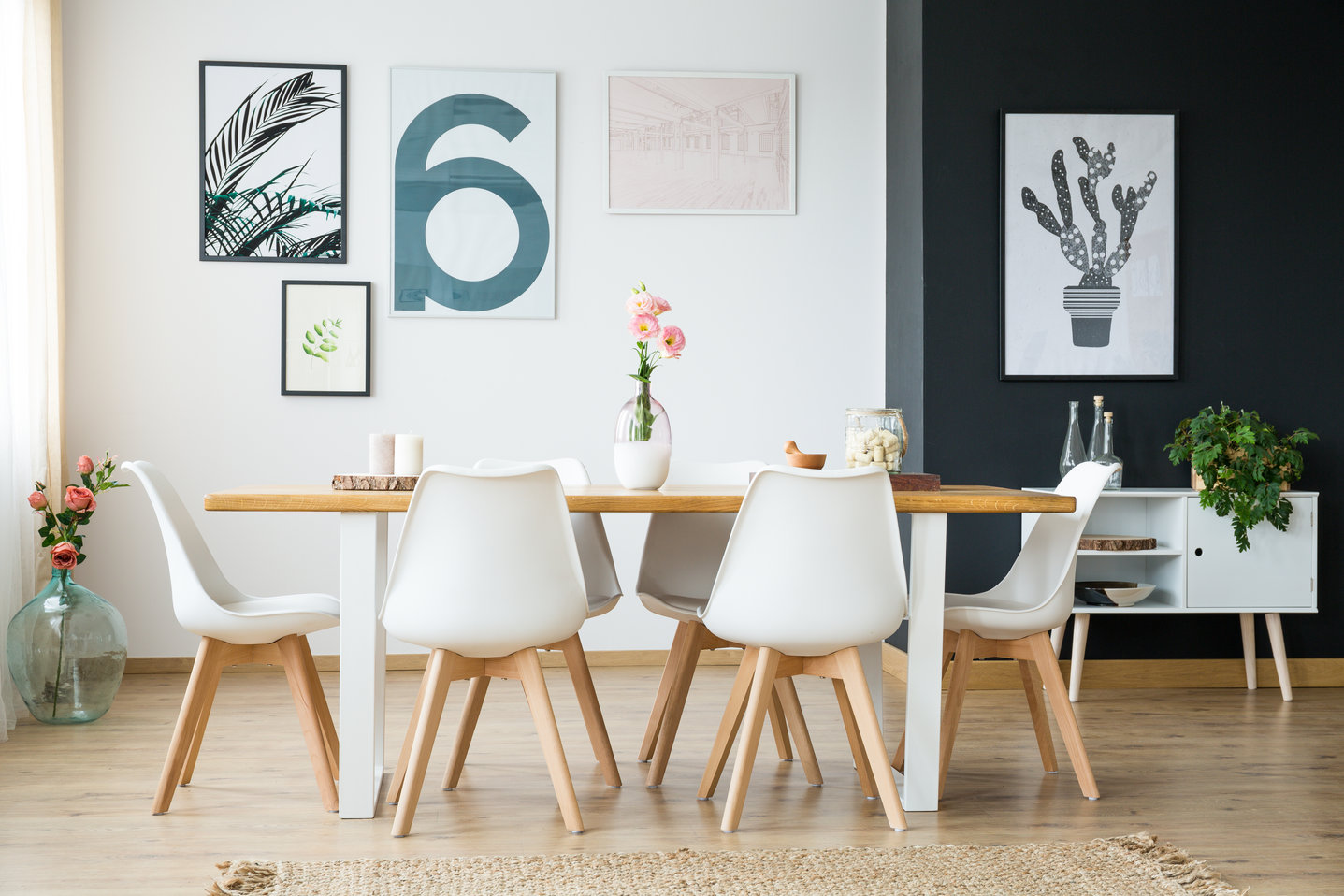 5. Colour Pop
It's always refreshing to see a pop of colour in the dining room and if you choose shades that coordinate, there's no reason why you can't use more than one colour. Pairing these velvet chairs with a classic white table has created a look that's unique yet not overpowering for the space.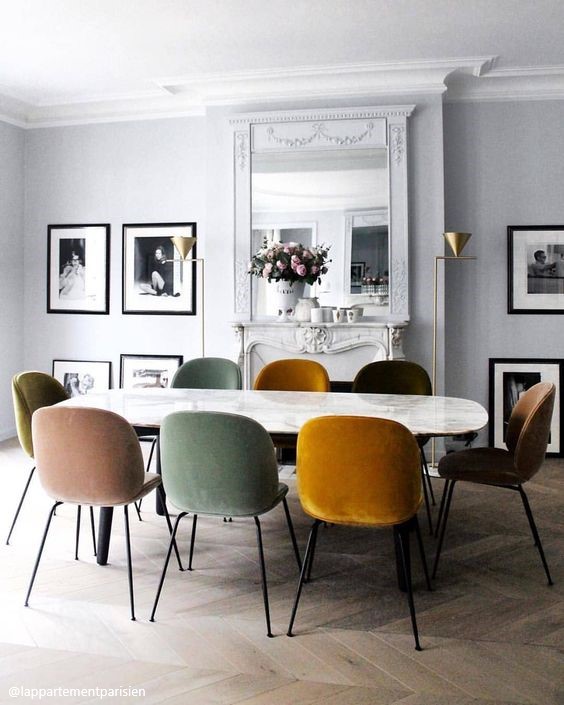 6. The Unconventional
If you prefer to set the trends rather than follow them, why not try something a little different? We love that this dining look features a bench seat on one side and dining chairs on the other, yet the colours match for a well-coordinated look.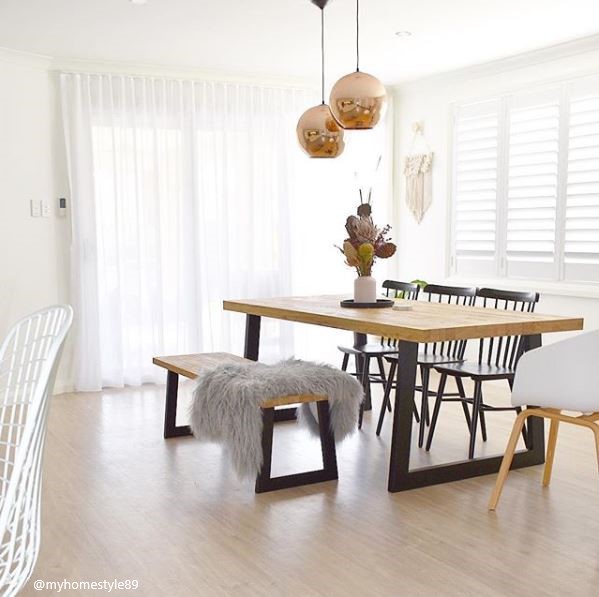 Feeling Inspired? Take a look out our new Dining Collection here.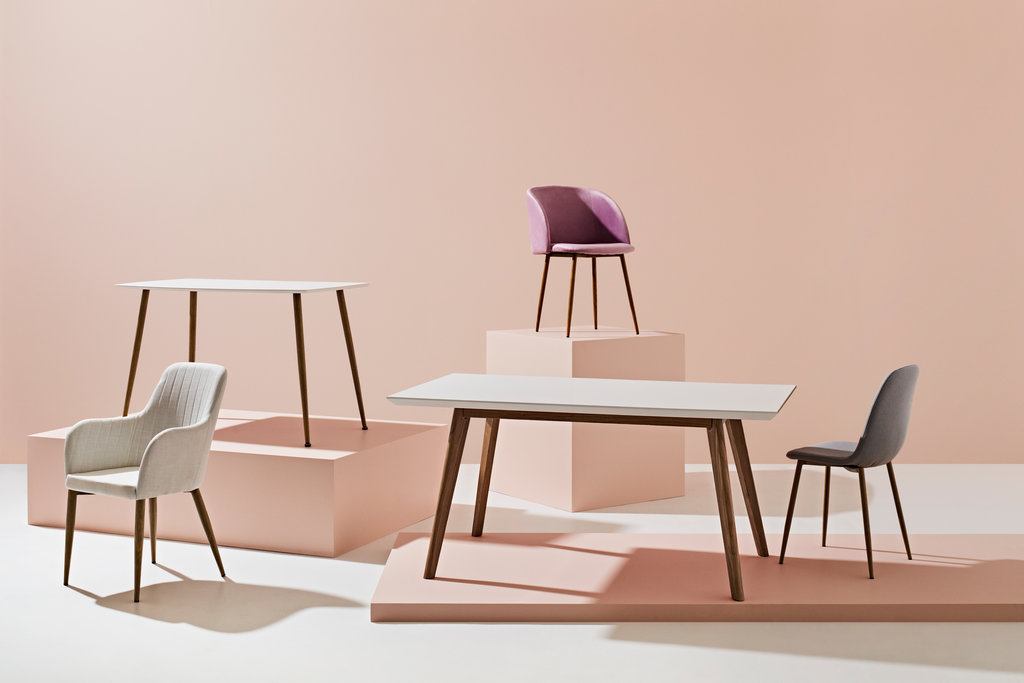 You May Also Like:
-5 Tips for Creating 5 Star Hotel Luxury in Your Bedroom
-Introducing our Beautiful Rugs Made from Recycled Plastic Water Bottles