Posted by The Canningvale Team on 4th Jan 2022
Searching for an eco-warrior with heart that's ready to take care of all your night-time needs? 🌱
Then meet Bamboo bedding.
Whether you're looking for some sweet summer lovin, something silky-smooth to cuddle up with at night, or are longing for a companion to help you save the world from bed, Bamboo bedding is destined to be your one and only ✨
This eco-warrior loves the earth as much as you love your home.
It's fast growing, requires no pesticides, and gets all the water it needs from natural rainfall. It's also carbon neutral and biodegradable.

---
A love that never weathers

Bamboo is an all-seasons love that keeps you feeling cool in summer but, on the plus side, it can also really heat you up in winter 😉

Not only does Bamboo give you plenty of breathing room, it also absorbs everything (except your every word) with its moisture-wicking fabric – meaning it is resistant to odours and will keep you dry and comfy all night long.
---
Keeps things light at night

Get especially red-hot in bed when you think about the world heating up? No sweat – bamboo keeps you cool at night and is kind to the earth. Together, you can save the world.
---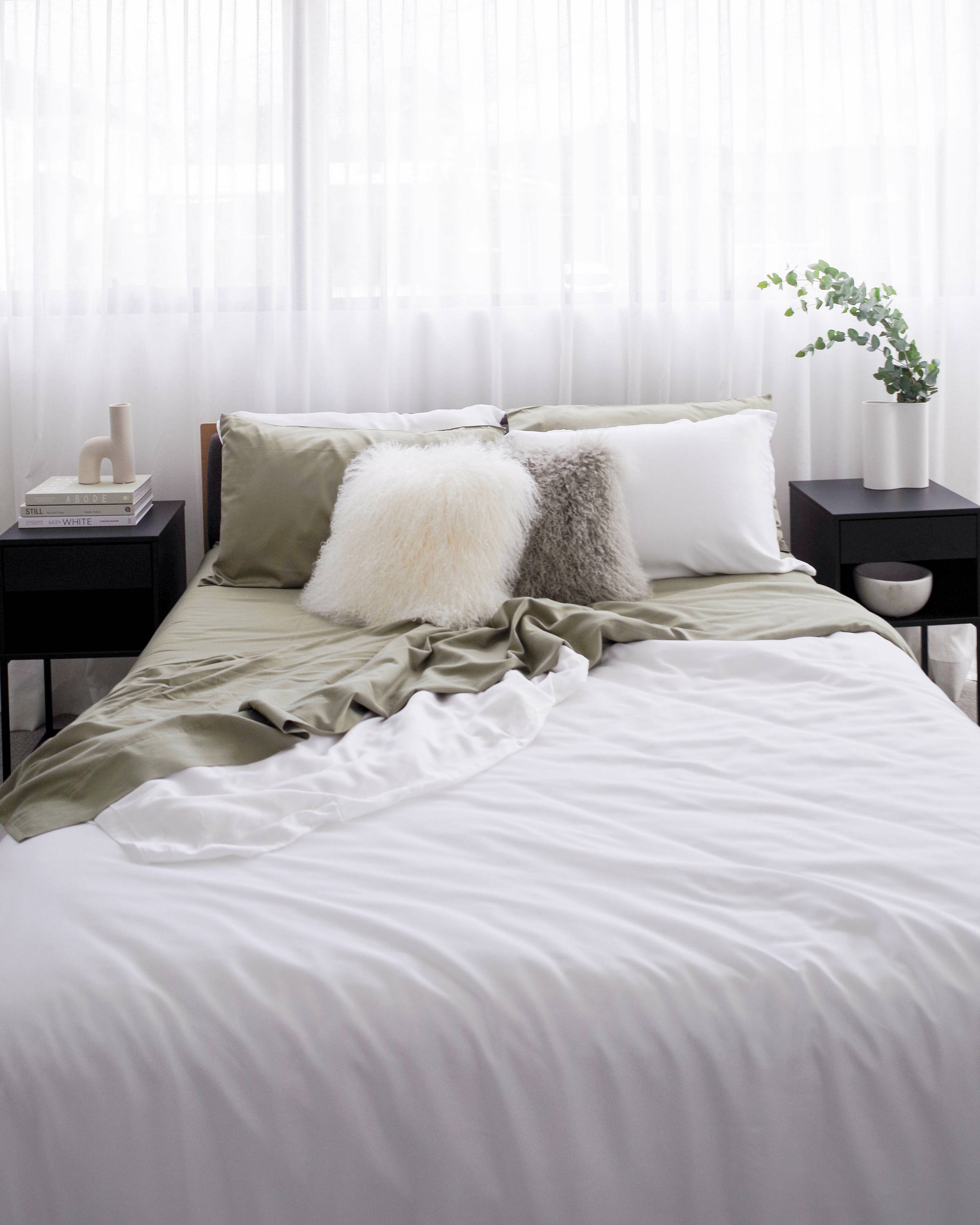 So if you're looking for a life-long commitment, Bamboo might be the one for you. The fabric is durable and holds its shape for longer (no gym required).

---
Bamboo bedding is hypoallergenic and anti-bacterial, meaning it's as kind and gentle to your skin as it is to the earth.
Try our:
Lustro 100% Bamboo Collection: this 100% bamboo superstar is a silky-smooth stunner that is destined to be your one and only.
Alessia Bamboo-Cotton Collection: blending the best of both bamboo and cotton, this natural beauty will be the best thing you've ever have wrapped around you.
Alessia Bamboo Cotton Flannelette: Sublimely crafted from a blend of bamboo and cotton (and brushed for extra-fine comfort), these sheets take cosy, winter comfort to the next level of luxury.
---
Ready to begin your new relationship with bamboo? Show us your styling secrets at @Canningvalelove